Dior's latest collection took inspiration from the tarot, and the results are out of our wild-woman dreams
Fashion and mysticism may not seem like the perfect match, but their love affair is flourishing. From every bewitching beauty product made with earth magick to every fashion brand declaring that witches are the new black, it seems like the fashion world is catching up with the idea that consciousness is in. Designers are looking for new ways to breathe life into their creations, and many are turning to the tarot. This is true of Dior, whose resort '18 collection found inspiration in the classic Motherpeace tarot deck, and one of its creators, Vicki Noble. Vicki collaborated with Dior's creative director, Maria Grazia Chiuri, to give a special twist to the collection, adding motifs from the deck on sheer tulle dresses and full tea-length skirts.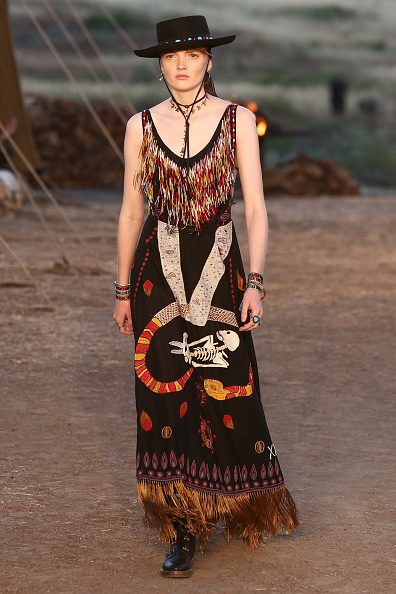 The show took place tucked away in the canyons of Calabasas, California, where the untamed nature of the land added it's own energy to the collection. In this context, it makes sense that Maria, the first female creative director in the history of Dior, tapped the classic Women Who Run With the Wolves as inspiration.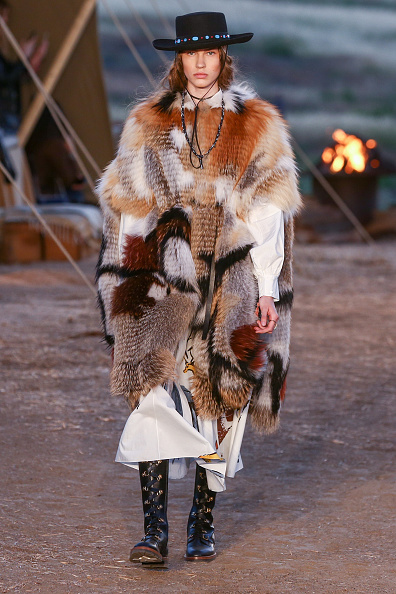 She turned to the Wild Woman archetype to inspire her to blaze a more conscious and cosmic vision for the future of fashion. In an interview with Dazed, Maria said "If you think about the past, women have had fashion imposed on them, mostly by men. Now a new generation want to express themselves in their own way. You can give them a point of view but it cannot be imposed."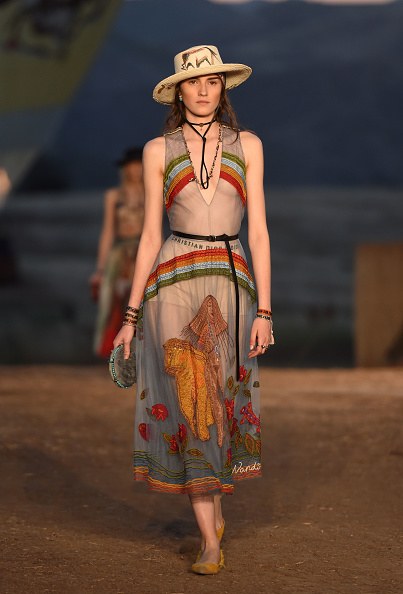 By working with the ultimate free thinking and barrier-breaking "wild woman," and empowering energy of the tarot, Maria curated a collection that was about more than just the clothing. Also inspired by Georgia O'Keeffe, and the Lascaux caves, the collection featured long layers, belted robes, gaucho hats, and a sense of otherworldliness inspired by our ancestors and the worlds they left us recorded on caves walls.
Maria's vision for the brand is all encompassing; it's a feeling, a sense of being and a way of creating. Like the Shaman who transmutes death into healing, Maria is asking us to see the way we dress as an offering to that which came before us and ultimately, as an offering for ourselves.