The first female creative director at Dior had some pretty empowering messages for the Paris show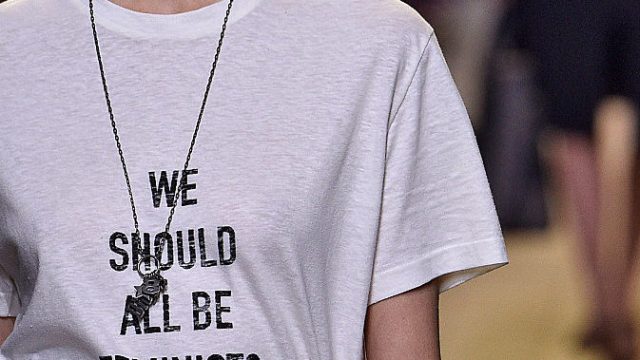 The Dior show took place on Friday at the Rodin Museum in Paris. The iconic French couture house is one of the most anticipated shows of Paris Fashion Week. So now it's a few days post-show, and what's the fashion world buzzing about? Plot twist, it's not a silhouette.
For the first time in 70 years, Dior has a female creative director, Maria Grazia Chiuri. Chiuri marked her debut collection with a very blatant feminist message. Literally, she sent a model down the runway wearing a t-shirt that said "We should all be feminists."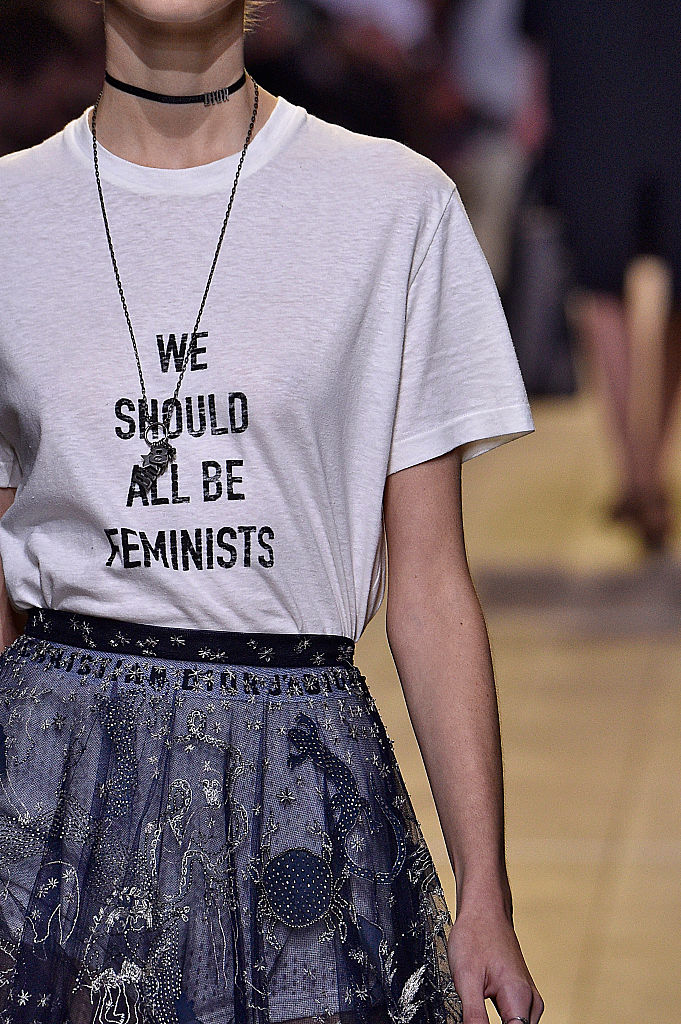 In maintaining the feminist theme, the models walked to Beyonce's "Flawless" and author and feminist icon Chimamanda Ngozi Adichie (who, according to The Guardian, originated the quote as the title of her TEDtalk) was an attendee.
"I strive to be attentive and open to the world and to create fashion that resembles the women of today,"
Chiruri wrote in the show's notes.
"Fashion that corresponds to their changing needs, freed from the stereotypical categories of 'masculine/feminine', 'young/not so young', 'reason/emotion', which nonetheless also happen to be complimentary aspects...The female body adapts itself to an outfit which, in turn, seems to have been shaped to its curves."
Chiuri's notes specifically cited fencing clothes as an influence, and indeed the show also had a fencing theme:  fencing-esque jackets worn and white pants featured heavily. Chiuri also showed embroidered evening dresses, lace mini dresses, layered tulle skirts, flat boots and leather jackets.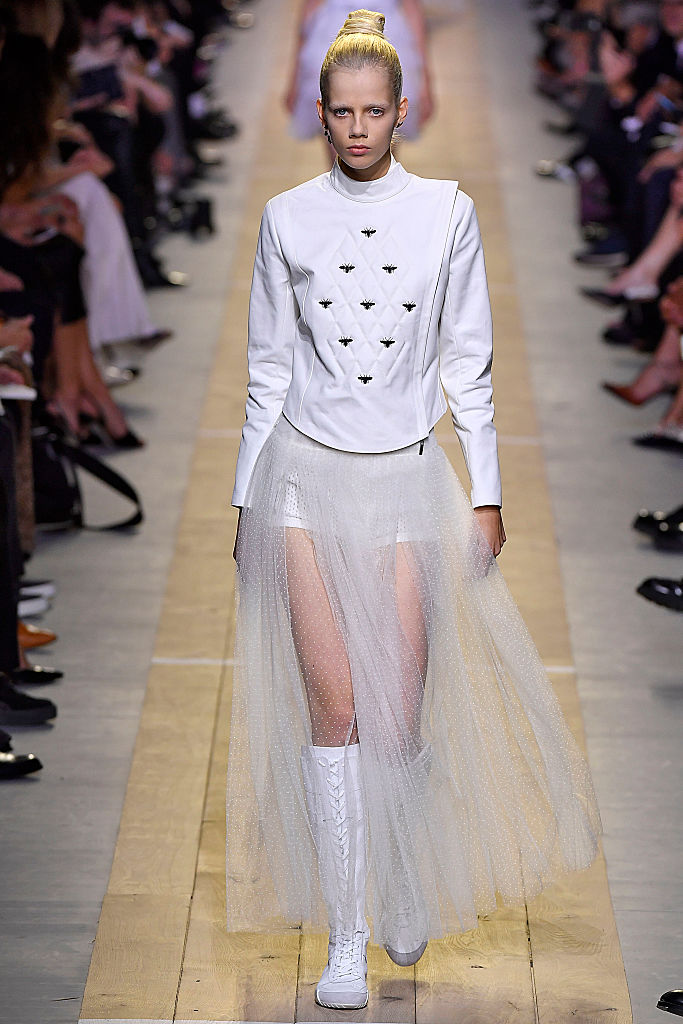 Chiuri's feminist theme has been unanimously applauded by the fashion community. (Surprisingly, according to The Muse, only 20% of the Paris shows came from female-run design houses.) Although users on social media had some concerns about the message: false
But a step in the direction of feminist representation is still a good thing, even if incomplete. We look forward to the next one.