This star confetti eye makeup DIY is inspired by the runway, and perf for Coachella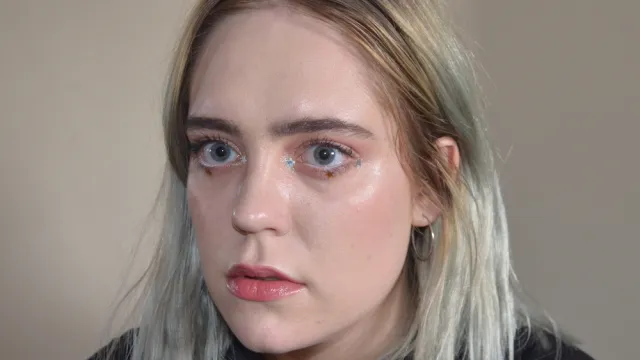 Here's the thing, fashion week is over, but the Dior Couture show still made my heart skip a beat — and I'm still daydreaming of that ethereal runway. While the clothes were breathtakingly beautiful, the thing that caught my eye (lol) the most were the eye makeup looks. The star stickers on the model's inner corners and underneath the lower lash line inspired my latest makeup tutorial. I'm a believer that you can wear whatever makeup you want on a daily basis, and sometimes, the weirder the better — I mean, I've put blush on my nose, created makeup looks inspired by my inner child, and have made pink eyeshadow look chic without making it look like I had pink eye. This Dior starry-eyed, sparkle-themed look is perfect for all of the music festivals coming up — like Coachella.
Exhibit A: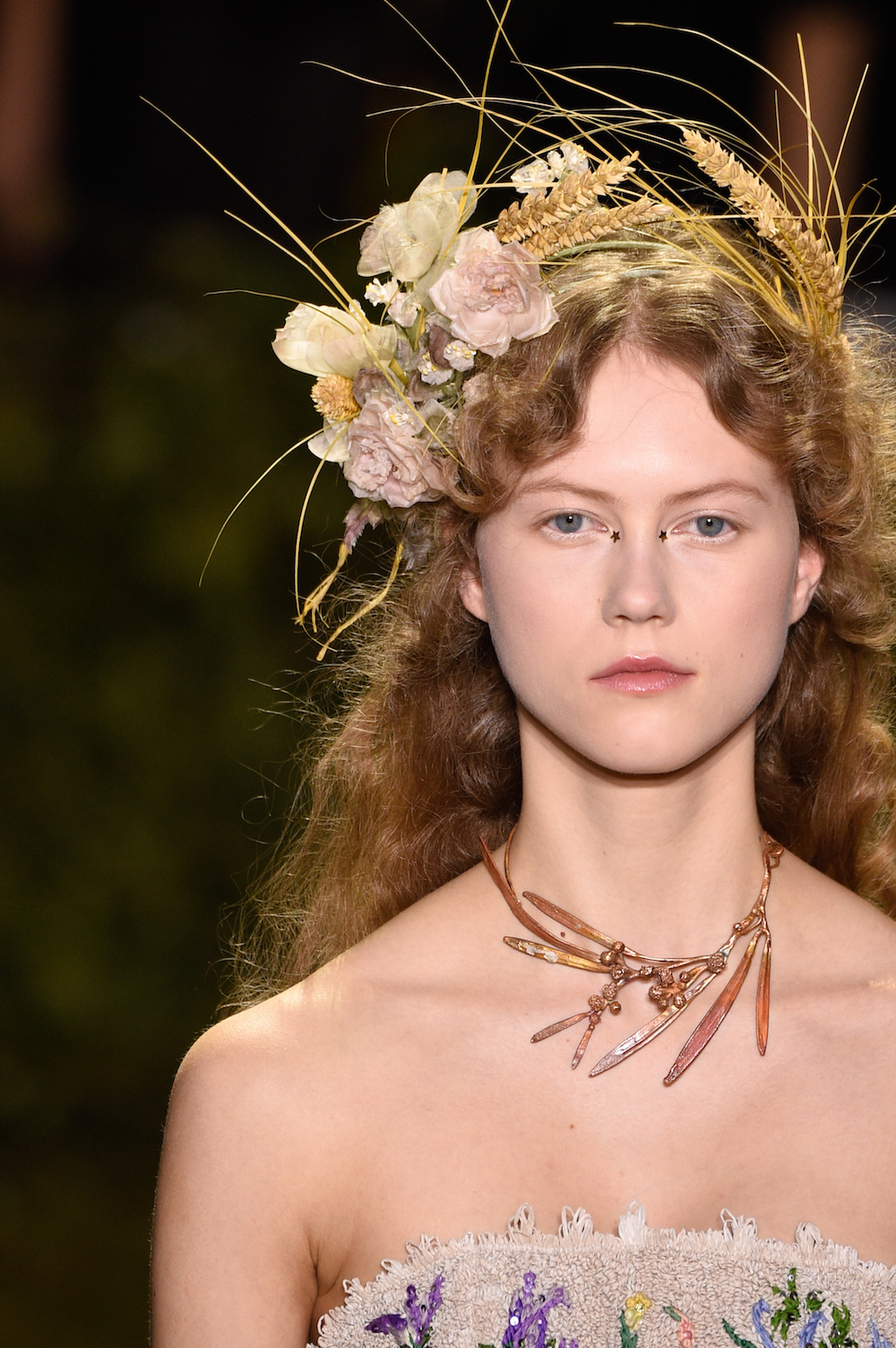 Doesn't that look stunning?
Ah, high fashion, you have tried to trick us again. It's hard and expensive to look couture, and yes, I agree that it is hard and expensive to buy a dress that costs about a year's rent. But you know what isn't hard or expensive? Buying star-shaped glitter and gluing it to your face.
With Coachella quickly approaching, what better place to show off our love for this beauty trend? Let's get started.
Here's my before picture to demonstrate what a world of difference tiny stars make.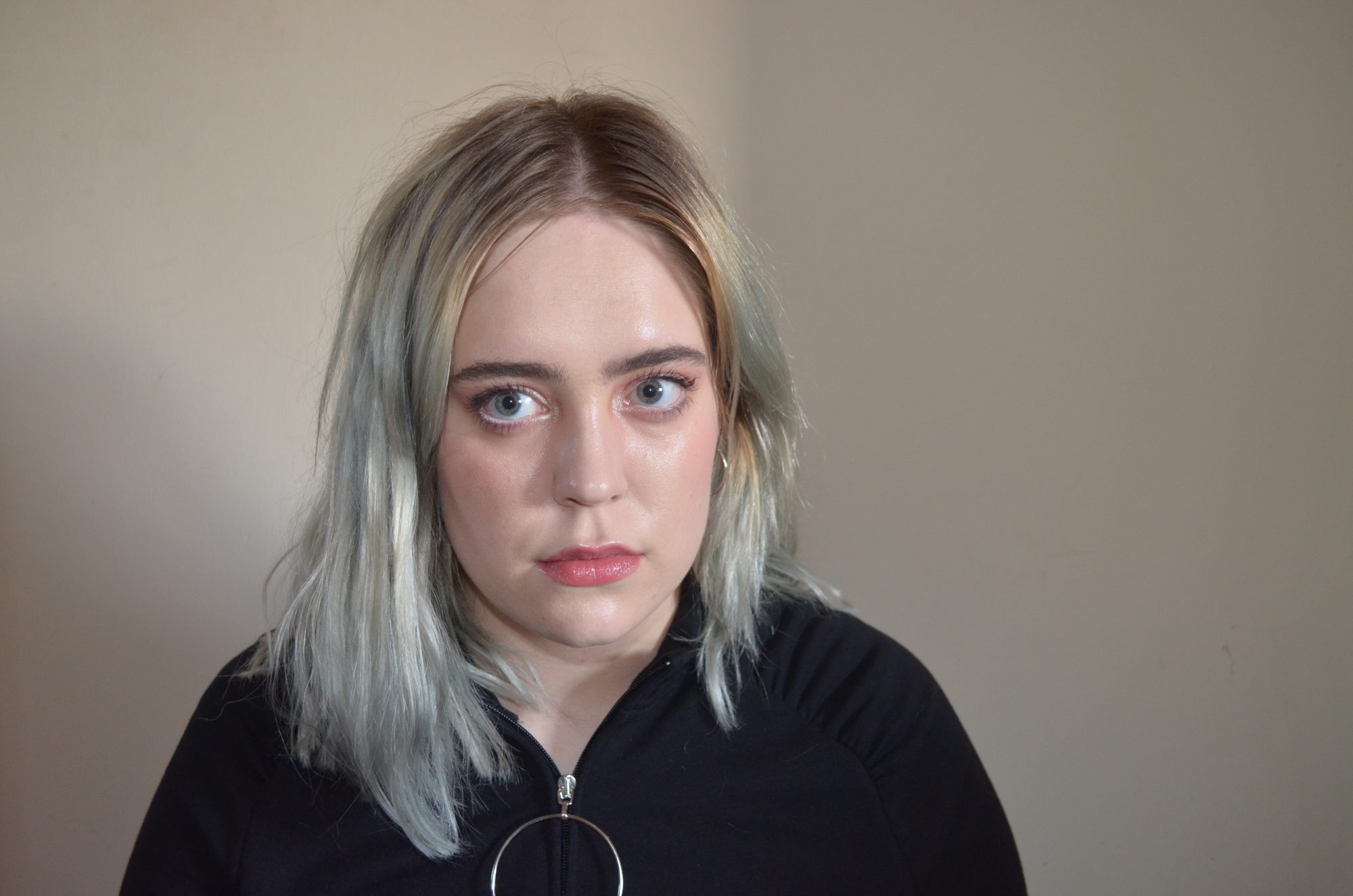 To get this look, I'm wearing foundation, eyebrow gel, the RMS Beauty Living Luminizer ($38), a pinky-mauvy eyeshadow in my crease, the Urban Decay Moondust Eyeshadow in Space Cowboy ($21) all over the lid, mascara, and lip balm.
The glitter I purchased was from eBay — I've put a link to my seller but the stuff exists everywhere. I really only wanted silver and gold to stay true-ish to the original look at the Dior show, but I'm intrigued by the navy shades in my pack for future use.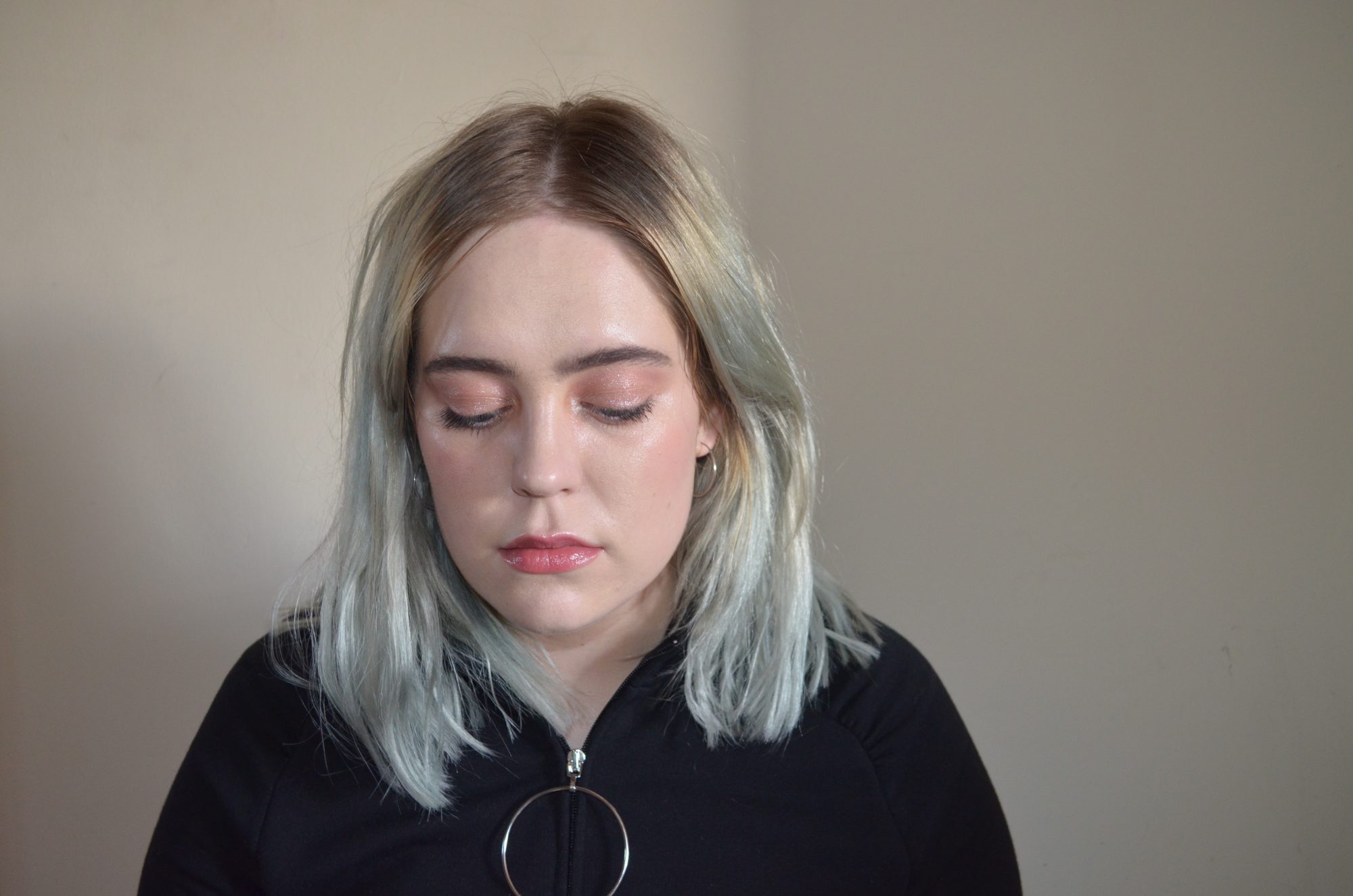 There are three parts to the look, depending on how far you want to push it.
Here's how to create the first look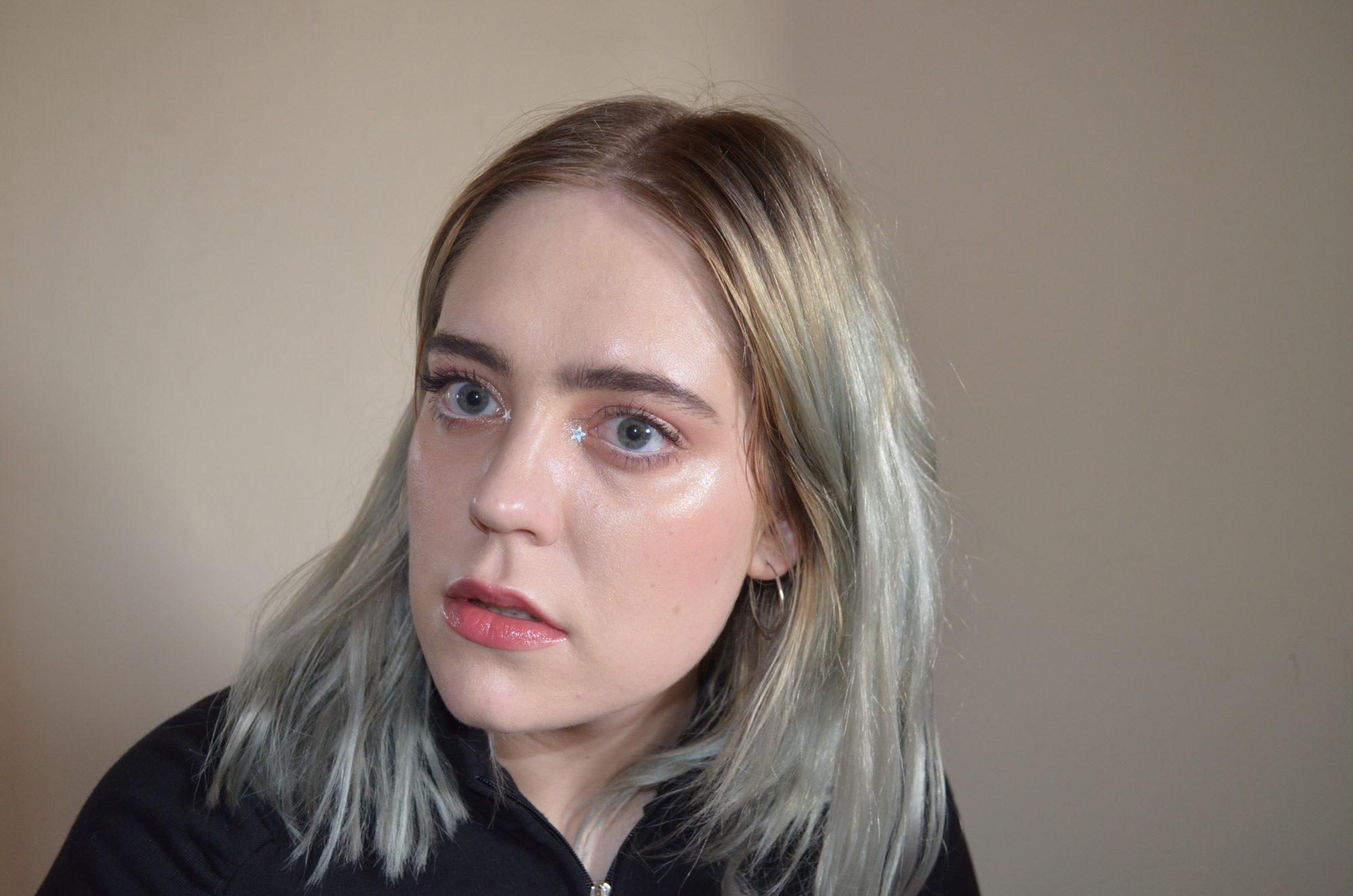 Taking two silver stars from the enormous bundle you now accidentally own, apply them to you inner eye corners using eyelash glue. For me, the best glue for this purpose is the DUO Brush On Adhesive, $9, because it has a really precise brush applicator.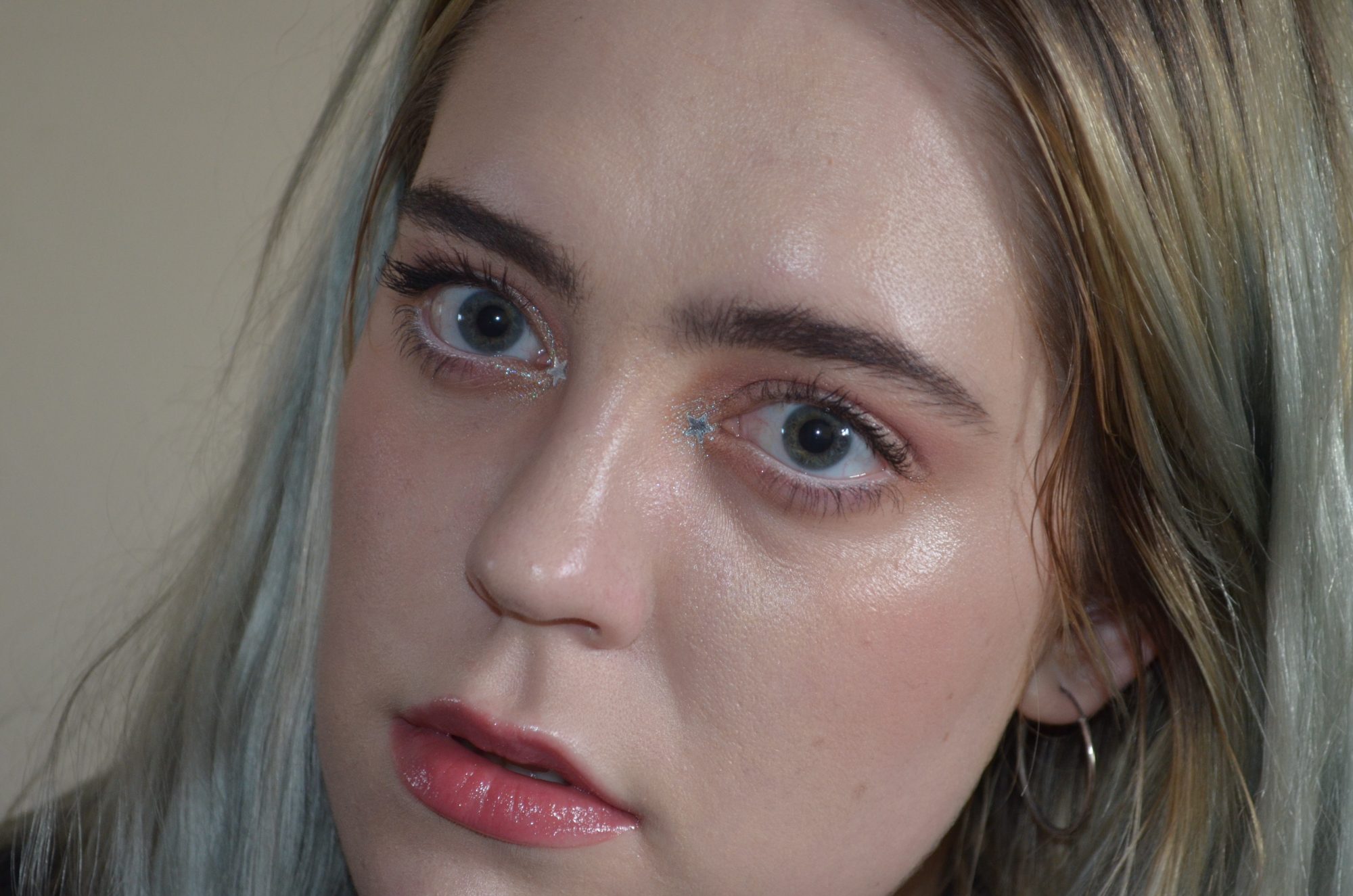 As you know from lashes, apply a dot of glue, wait a few seconds for it to get tacky, then press the star into place. I'd try to leave a tiny bit of space between the star and the actual opening of your eye, for safety reasons.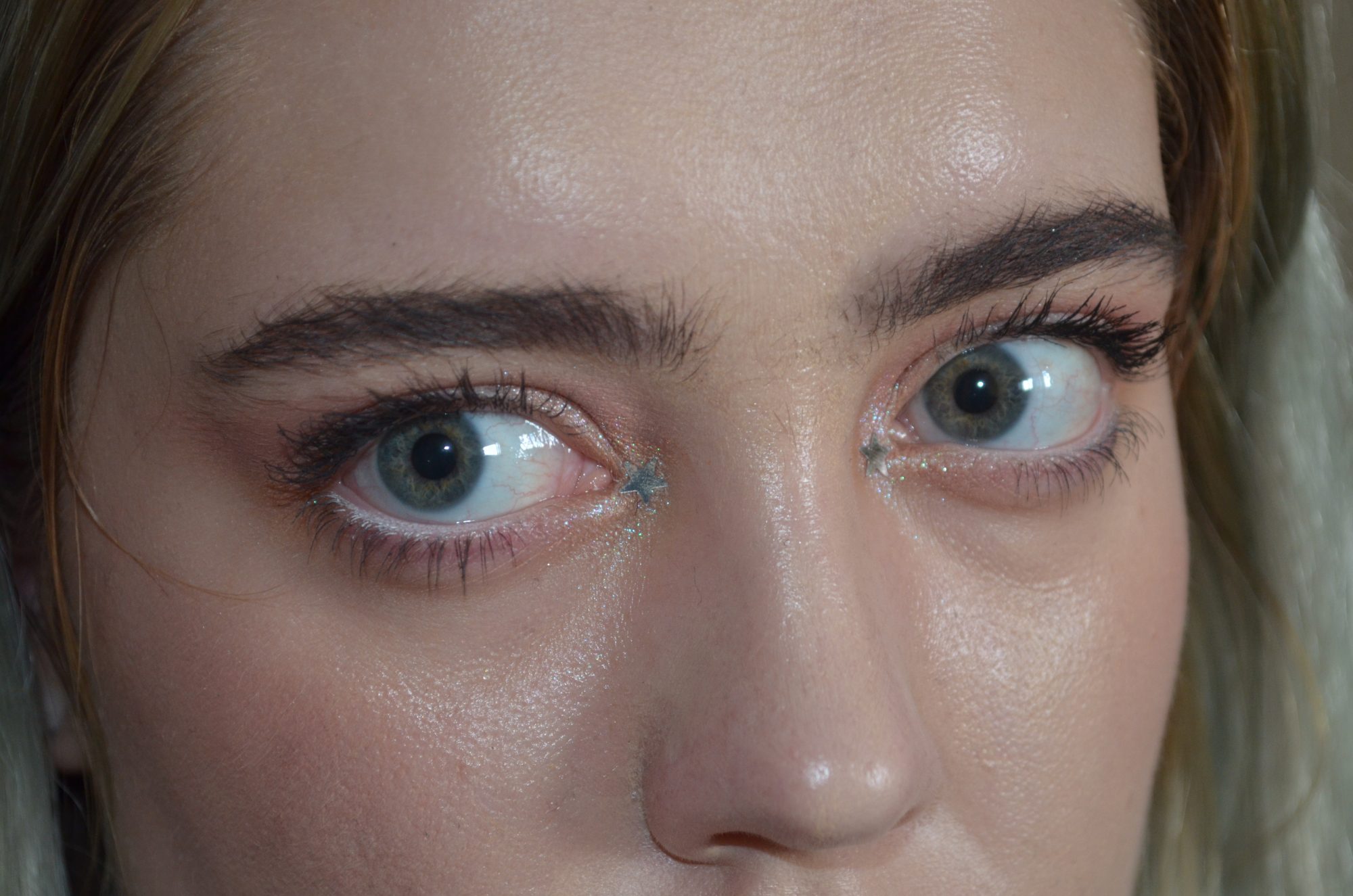 Here's how to get the second look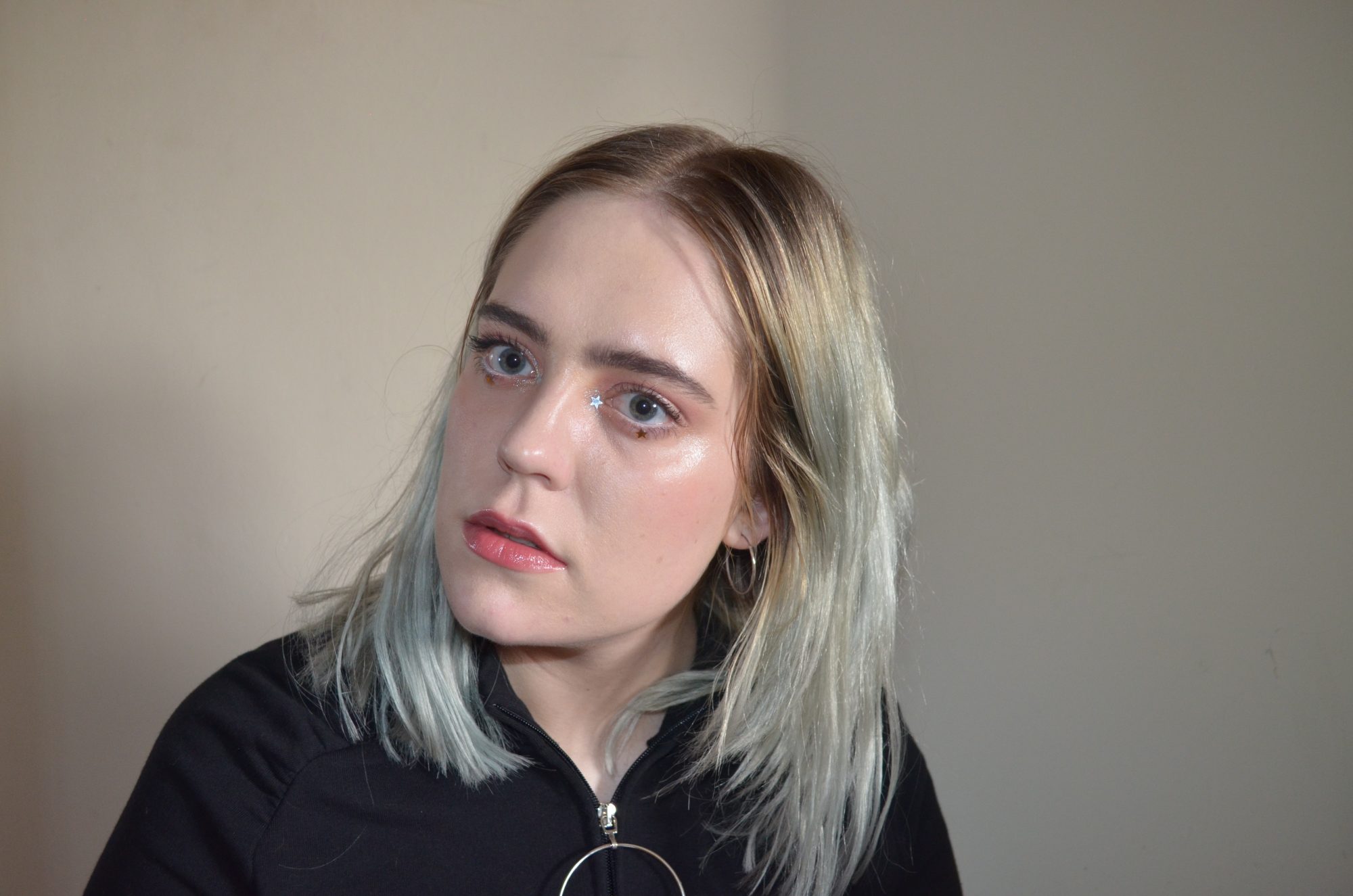 To add a little more oomph, I took a gold star and placed it right under the center of my eye. This is a bit tricky to do, as looking into a mirror and deciding where the center of your eye is, is a little bit psycho-behaviour. I pretty much tried to look straight ahead, and aim the star for under my pupil.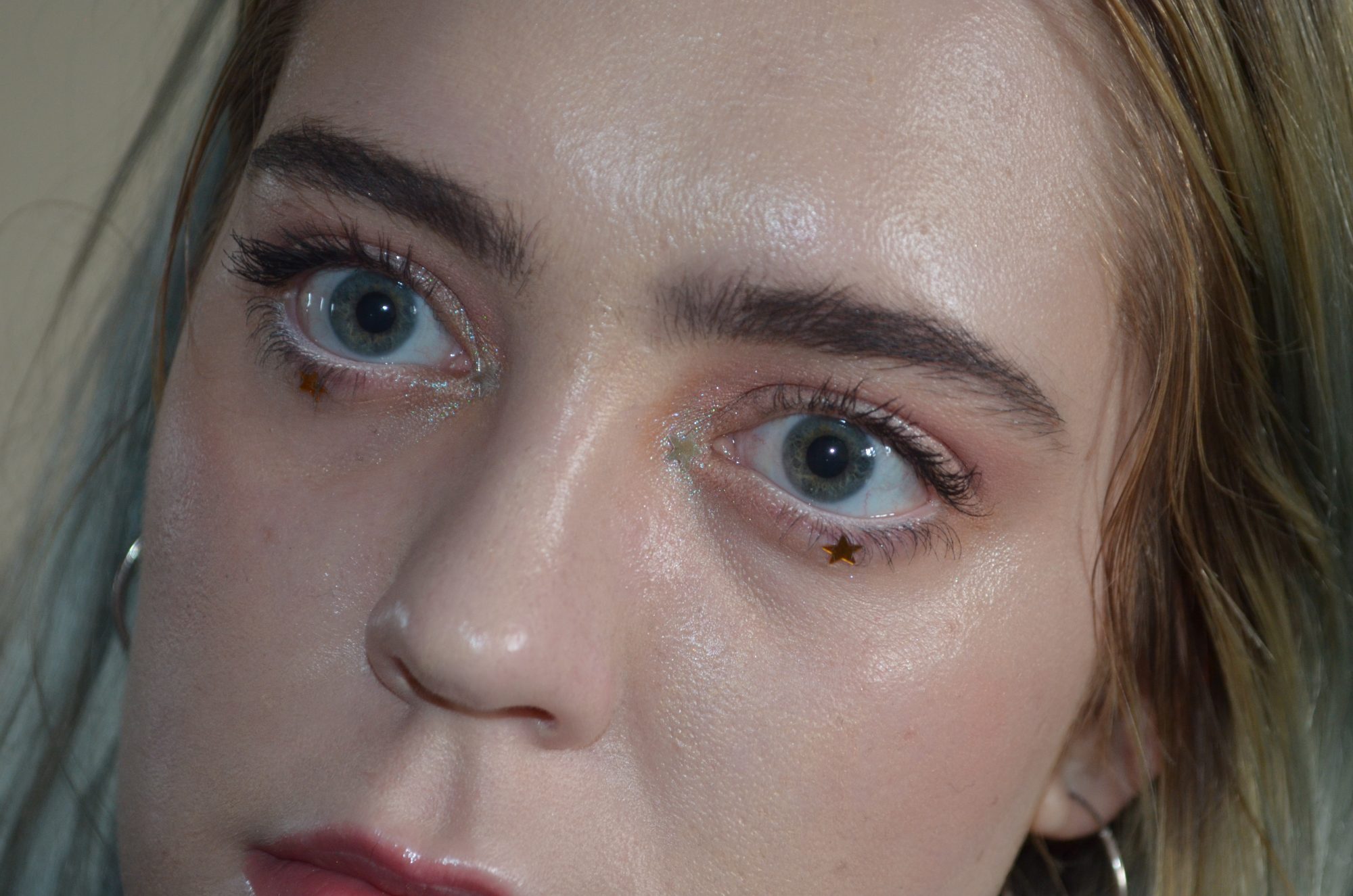 This one was both the trickiest to apply (the bottom eyelashes kept getting in the way), and the most impactful. It's a little bit cute-clown, which is apparently my aesthetic nowadays. But if you're trying to stay on the subtle side of star-glitter-eyes, the first look should do the trick!
Here's how to get the last look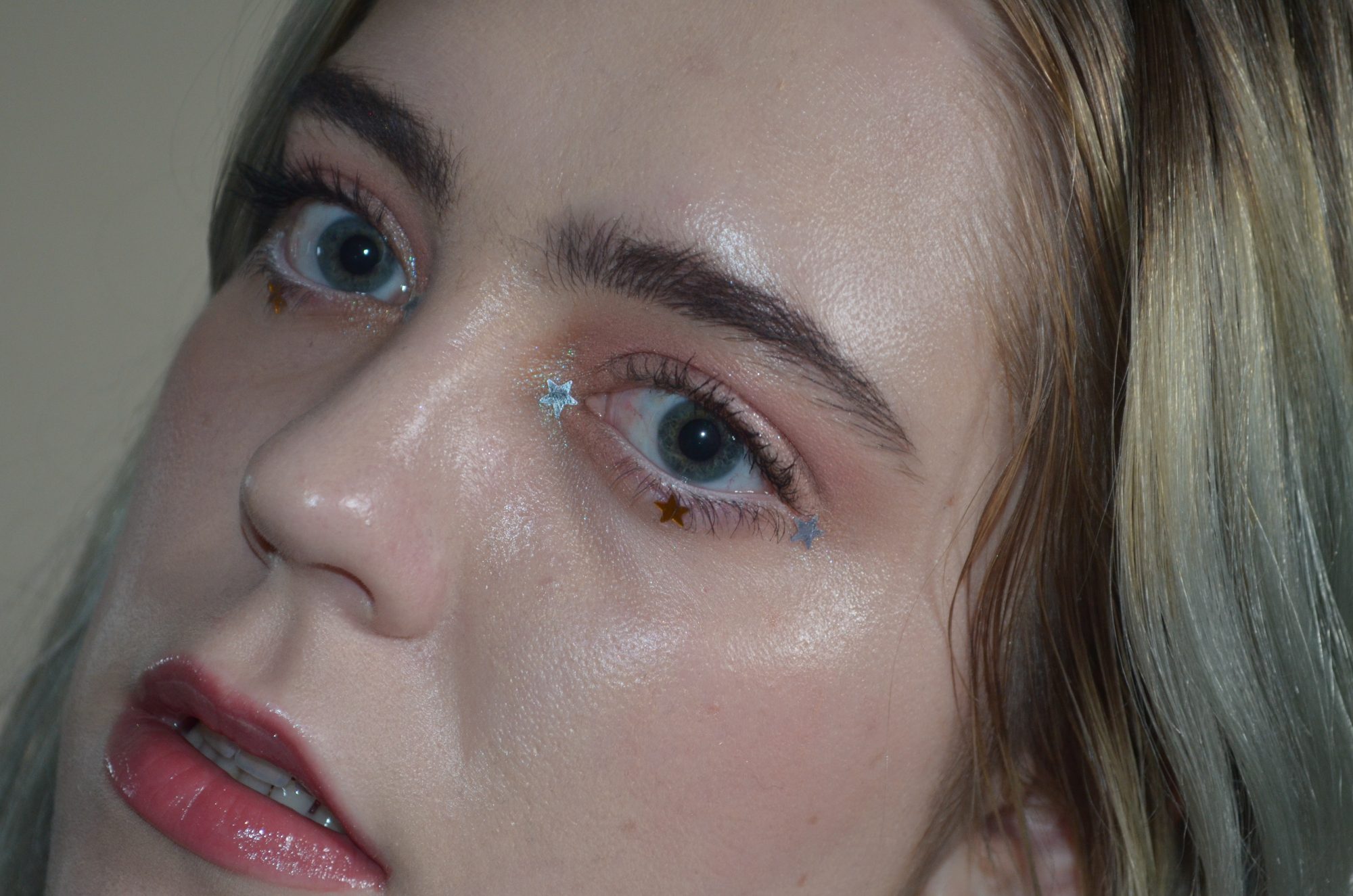 I added another silver star, because of symmetry, the rule of three, the golden ratio, art, etc. Using, believe it or not, the same method, I glued it to my outer corner, again not close enough to stab me in the eyeball.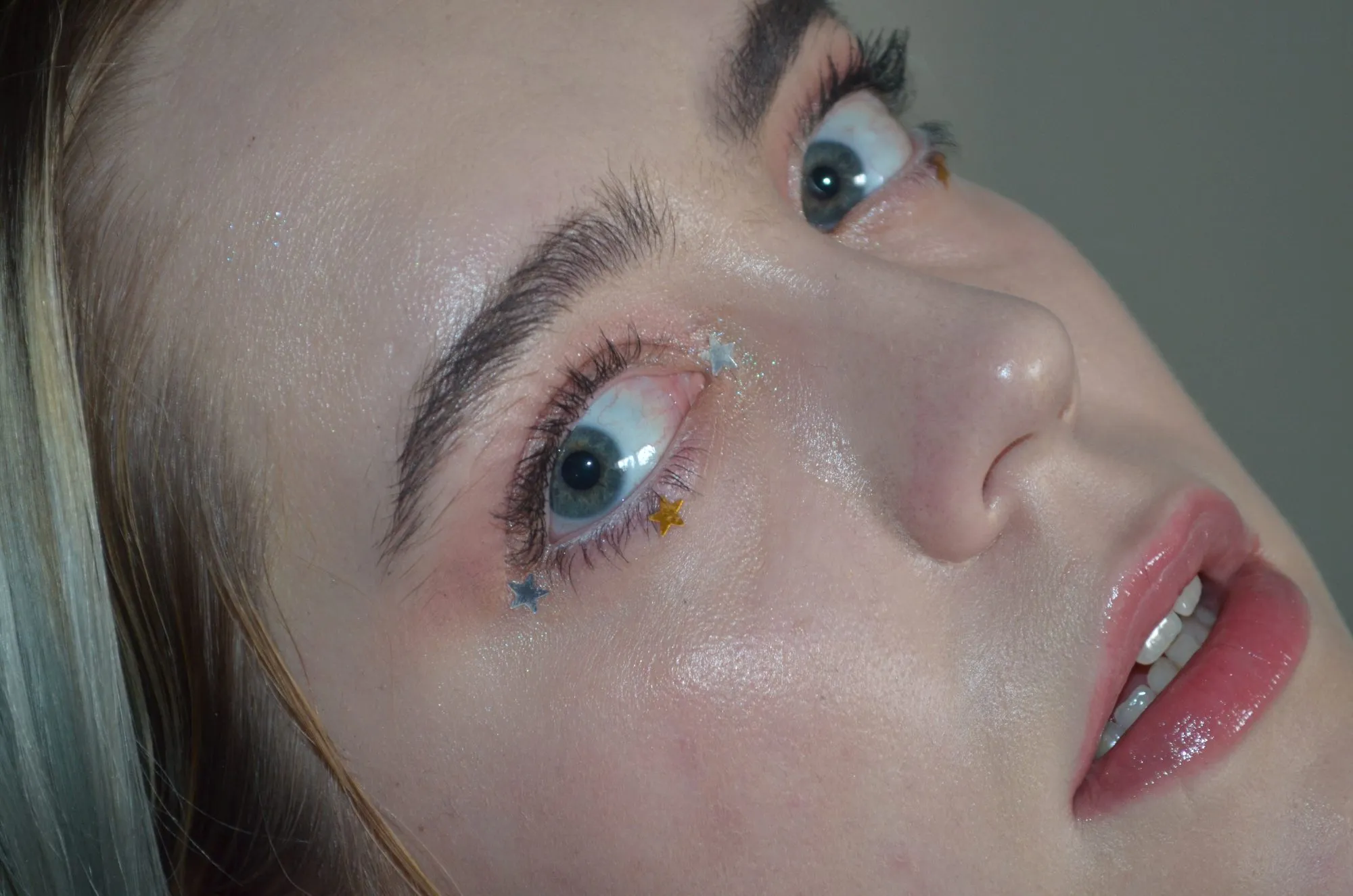 All done!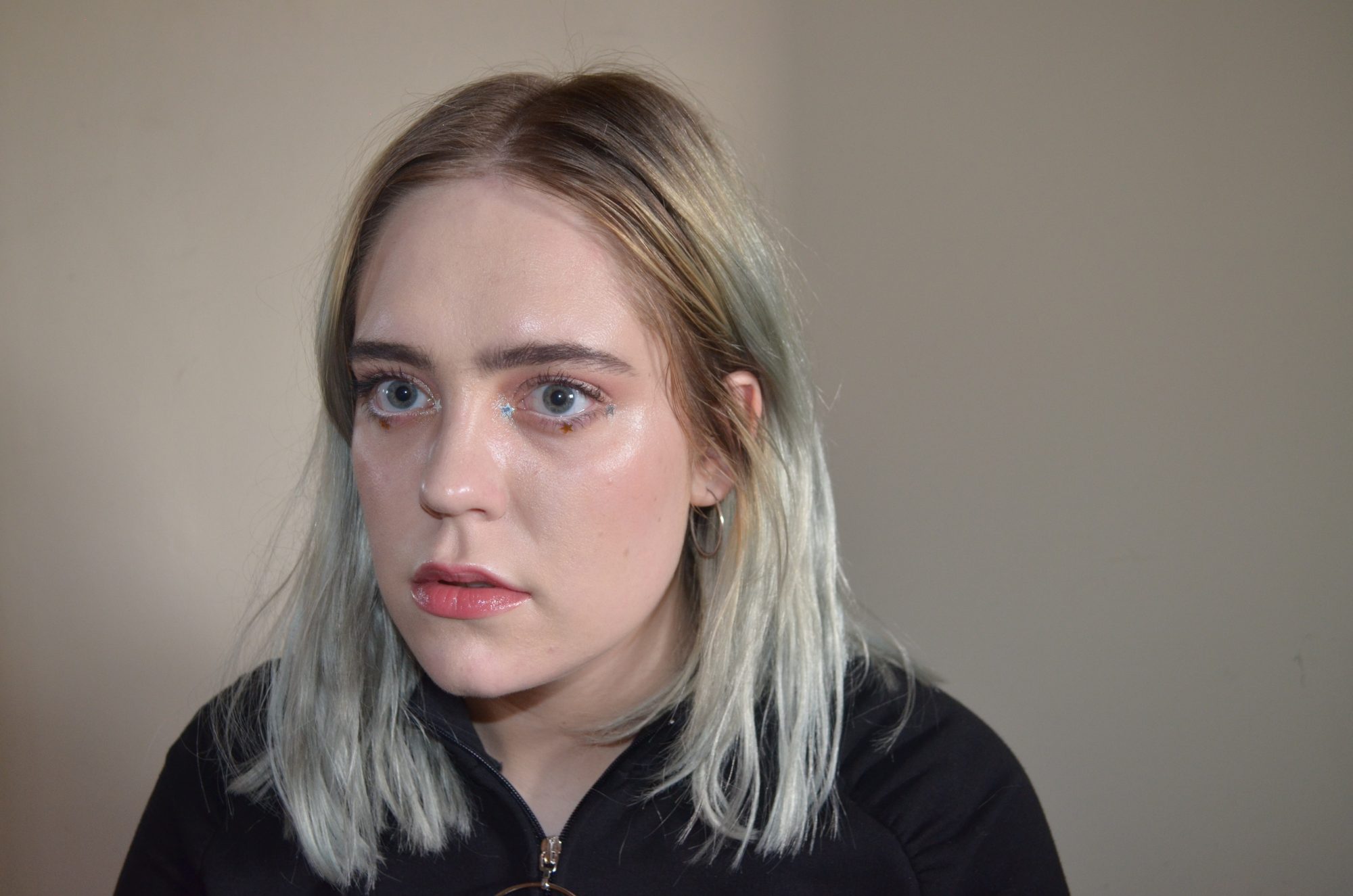 Sometimes, high fashion is as simple as gluing bits of plastic to your face. Sometimes it isn't, but that's not what I'm talking about right now, ok? Will you be rocking this simple look during Coachella?