13 dinner meals that will take you less than 30 minutes to make
We get it — you're a busy woman who runs the world. But you're only human, which means you get hungry every now and again and you don't have the time to spend hours slaving away over a gourmet dinner. We're here to tell you that you don't need anymore than 30 minutes to cook up a delicious, healthy meal for yourself.
We've rounded up some of the easiest recipes to follow, and they're perfect for those Monday nights when you're fresh out of leftovers but too exhausted from a long day to put your professional chef hat on. These dinners are simple, scrumptious, and they won't break the bank. All it takes is some basic kitchen equipment and half an hour to make your delicious dinner dreams come true.
Here are 13 dinner meals that will take you less than 30 minutes to whip up.
1Double Tomato Pesto Spaghetti with Zucchini Noodles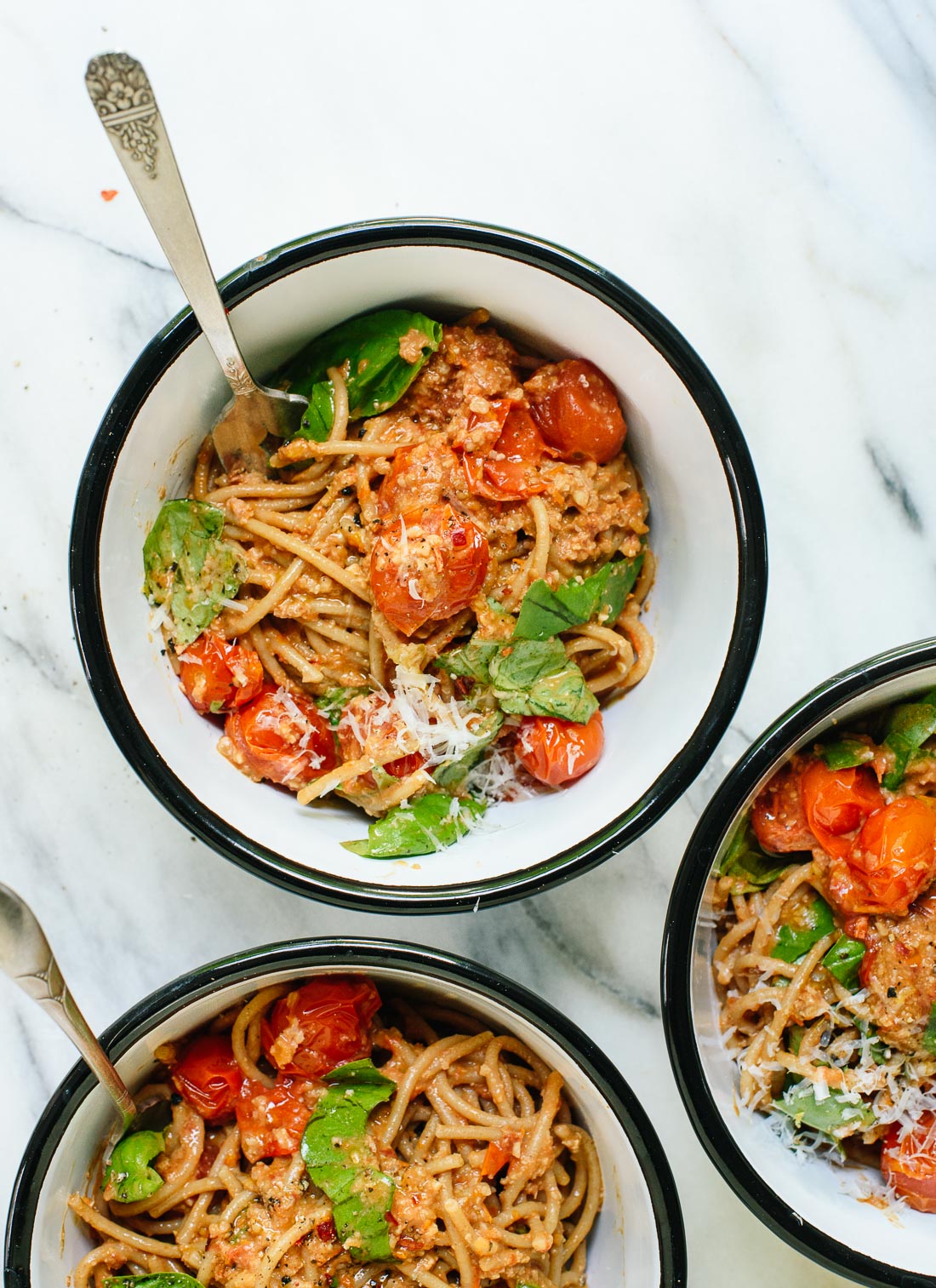 This sounds like something you would find in a Jamie Oliver cookbook. It might as well be, because the flavor of this pasta is second to none. This is the perfect weeknight dinner for the spring and summer months. Get the recipe from Cookie and Kate.
2Spicy Peanut Sauce Noodle Bowl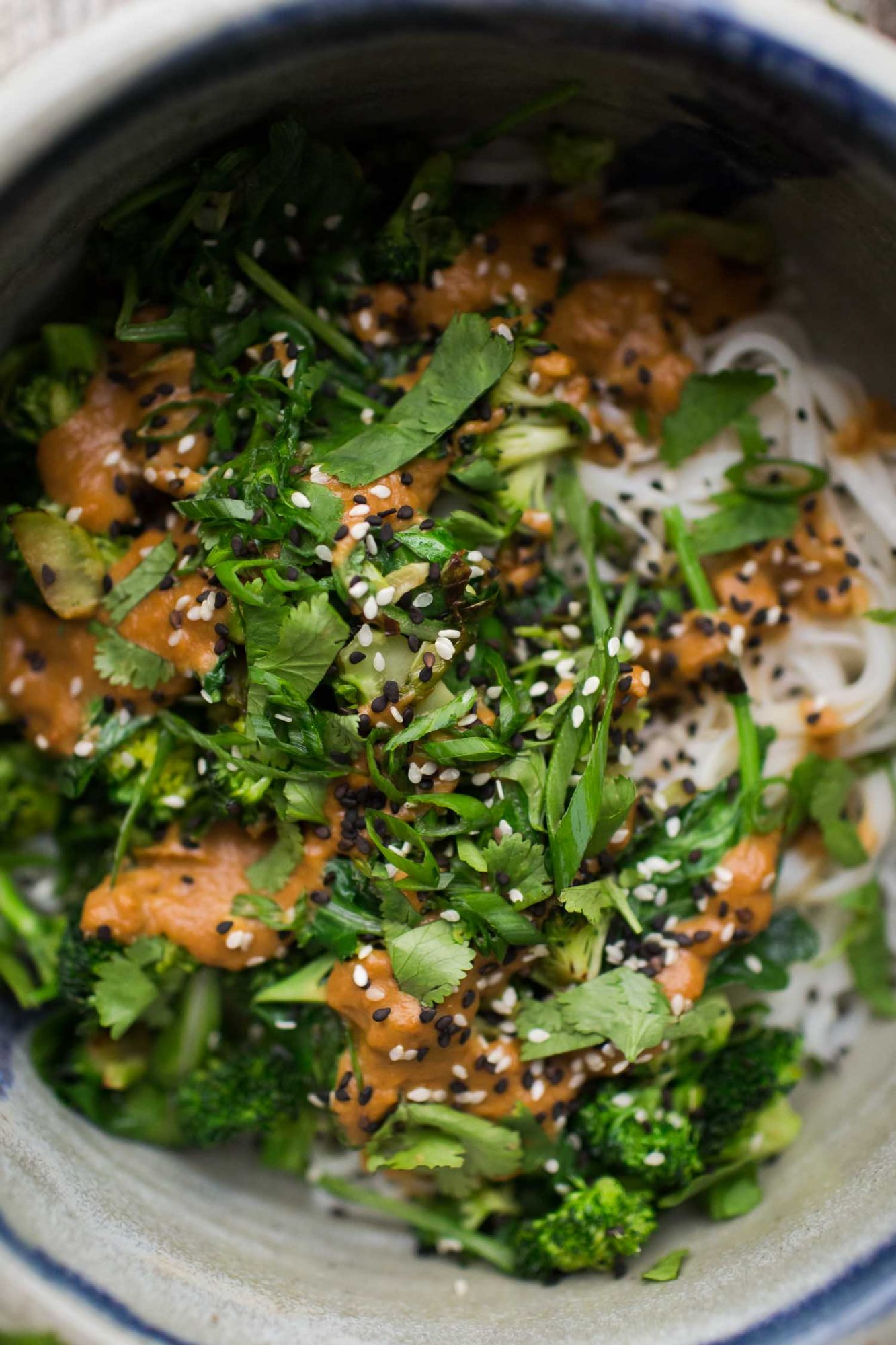 Here's an Asian delight from Naturally Ella that will be ready faster than your takeout arrives at the door. You don't need any fancy ingredients to get the job done, and if you're fresh out of peanut butter, use your leftover almond butter instead. It's all about improvising.
3Crispy Black Bean Tacos with Feta and Cabbage Slaw
Turn any boring weeknight into taco night with this recipe from Smitten Kitchen. You'll get a healthy serving of vegetables, and you can spice up the dish however you'd like. Maybe some hot sauce? Guacamole? You'll come up with something brilliant.
4Farro Fried Rice with Brussels Sprouts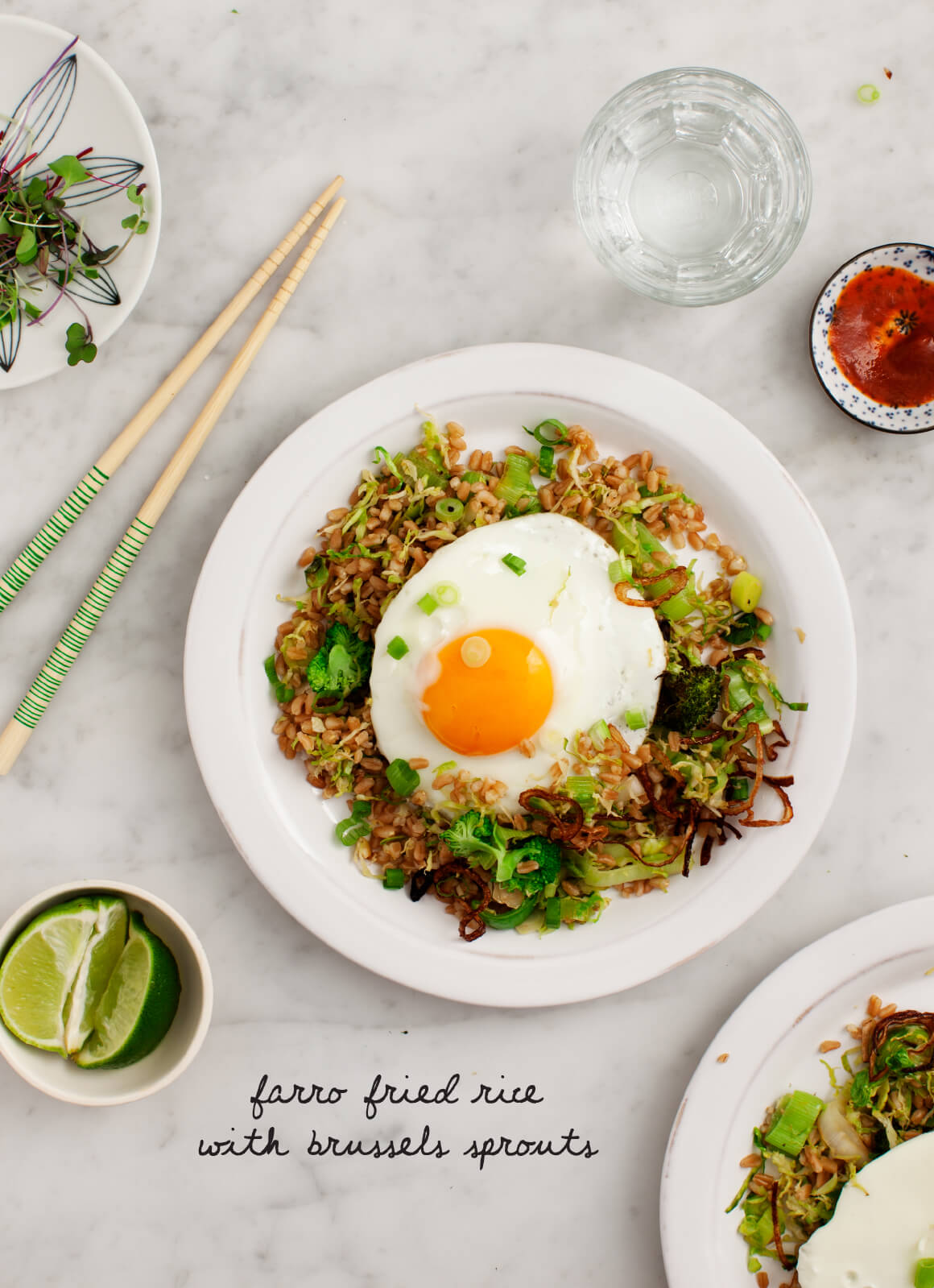 It's an odd combination, but we're sure you'll love it. This hearty salad will fill you up and nourish your body — just don't forget to add Sriracha! Get the recipe from Love and Lemons.
5Sweet Potato and Black Bean Enchiladas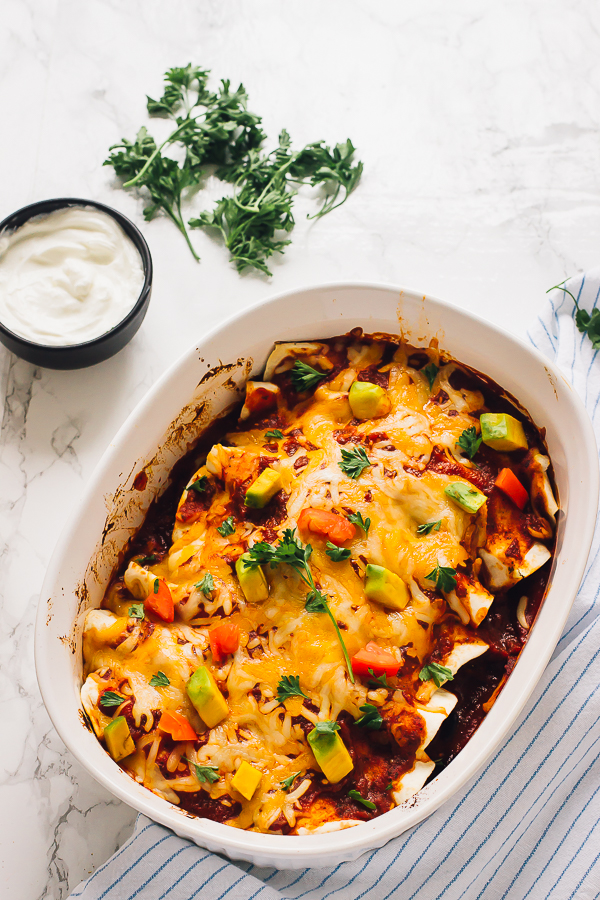 Sometimes you just need some cheesy goodness in your life, especially if you've had a stressful day. Jessica In the Kitchen brings you an easy enchilada recipe that will satisfy all your taste buds and save you plenty of time to catch up on Netflix before you climb into bed.
6Zucchini Basil Soup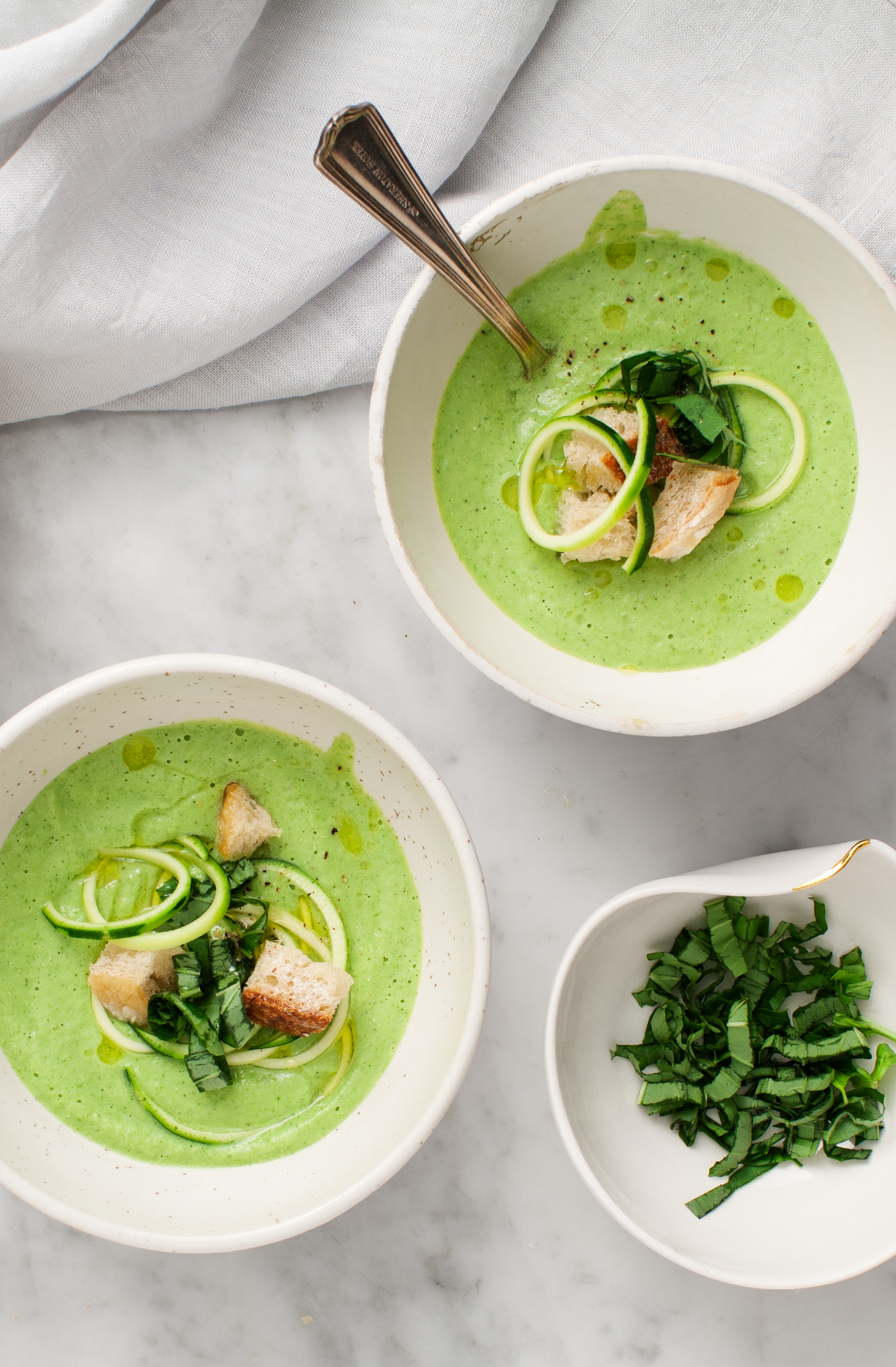 Here are all the veggies your body needs, crammed into a deliciously creamy vegan soup, courtesy of Love and Lemons. If you don't have the time to make your own garlic croutons, pick some up from the store.
7Almond-Crusted Chicken Piccata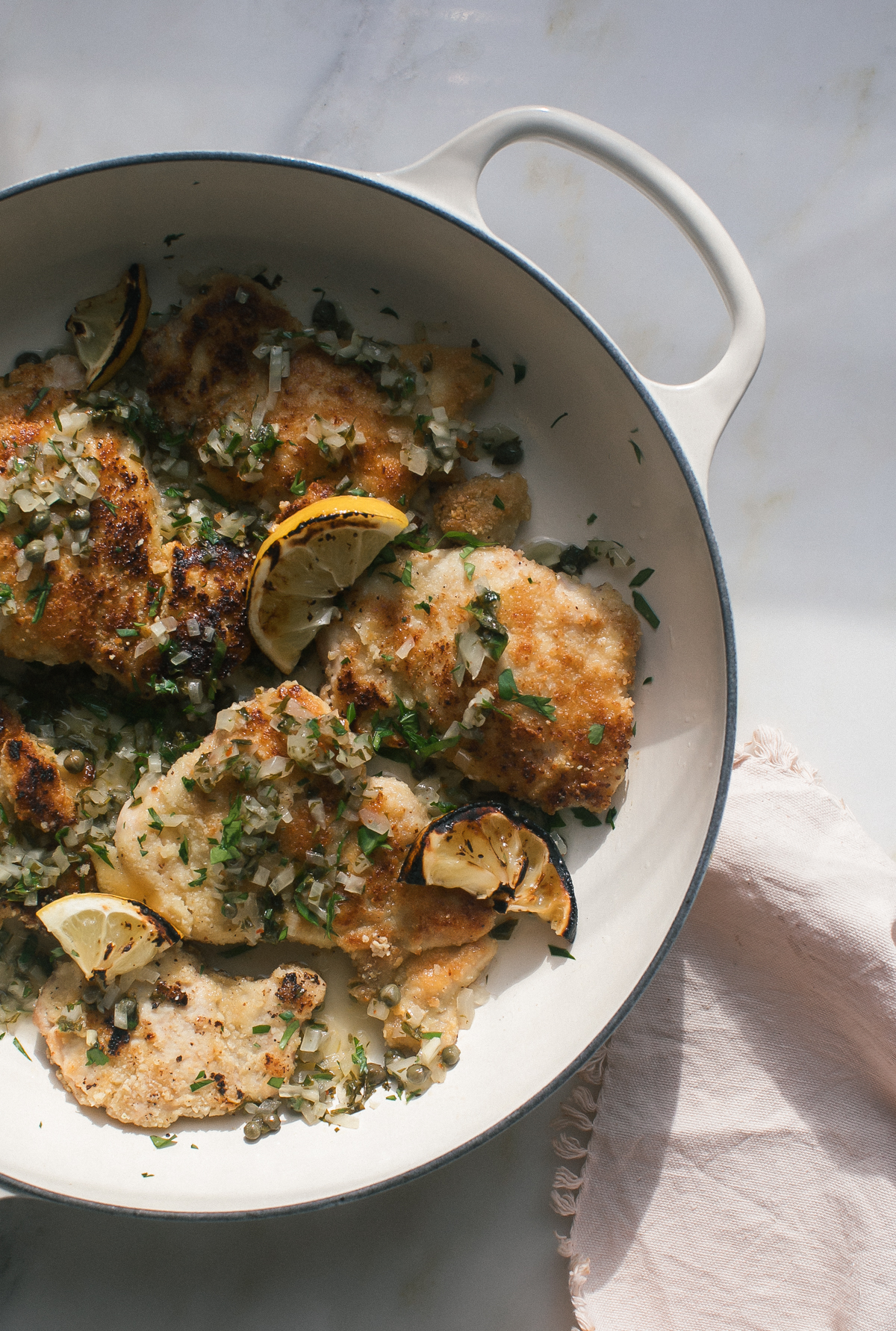 The artichokes and lemon make this dish really special. A Cozy Kitchen put together this healthy dinner option for meat lovers who are looking for something a bit lighter (and quicker to make).
8Chickpea and Spinach Burgers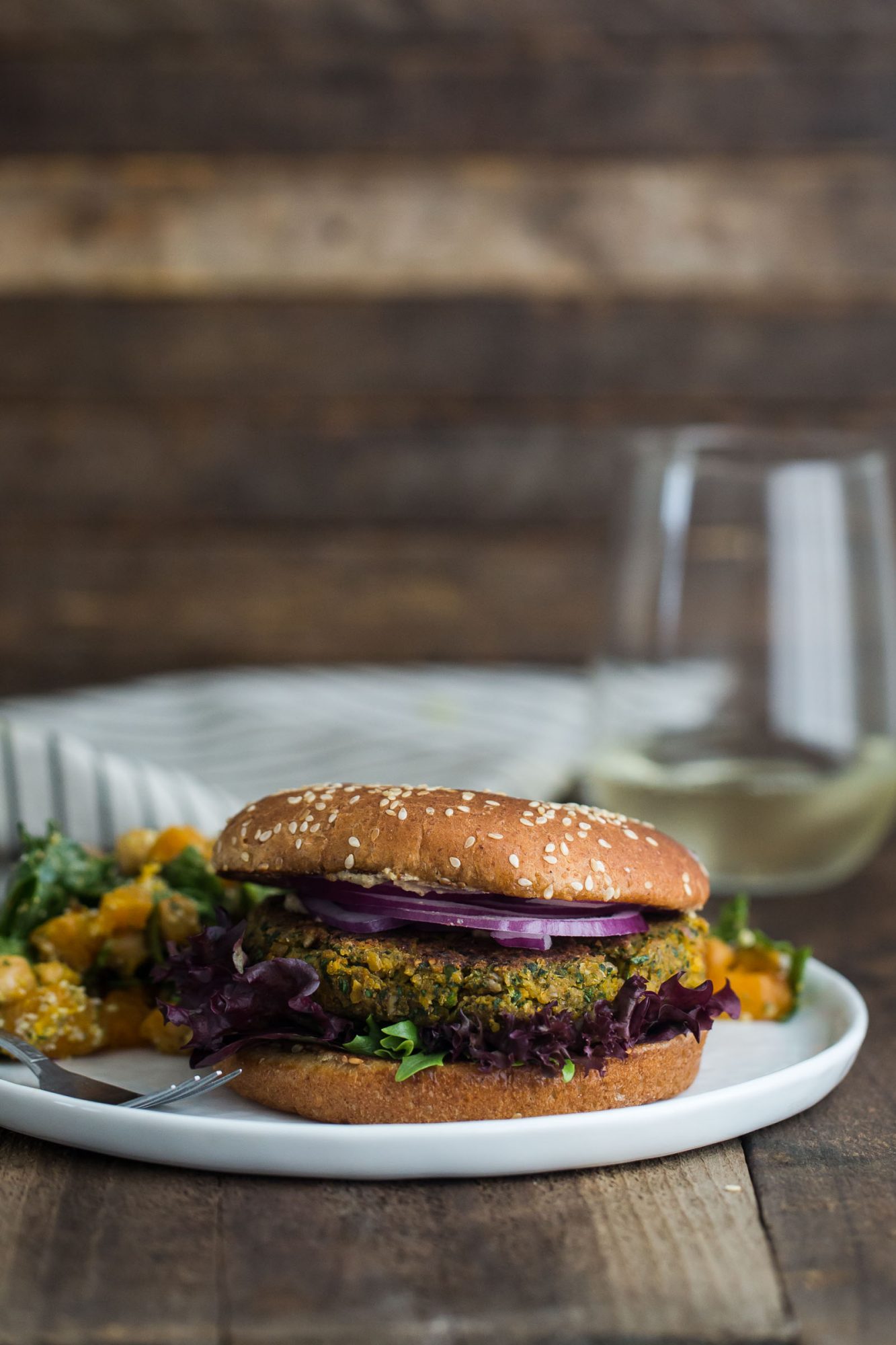 This decadent burger is the perfect dinner for those of you who are vegetarian or looking to eat a little less meat during the week. Naturally Ella brings you a veggie burger that's crispy on the outside but soft on the inside. Drool worthy.
9Mediterranean Quinoa Salad Bowl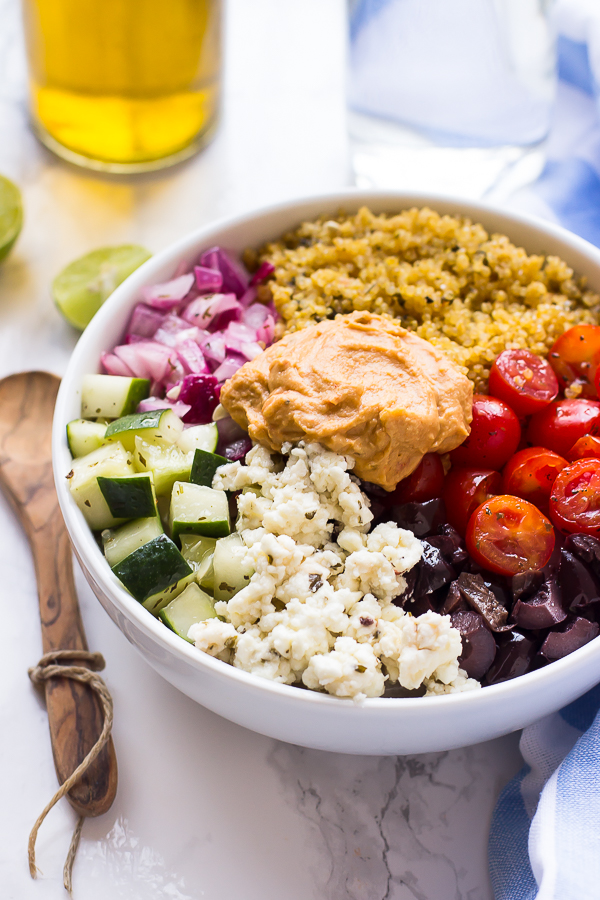 Do you have 20 minutes to spare? Then you can make this yummy quinoa bowl from Jessica In the Kitchen. It's full of protein, healthy fats, and vegetables. Your body will thank you.
10Tomato and Fried Provolone Sandwich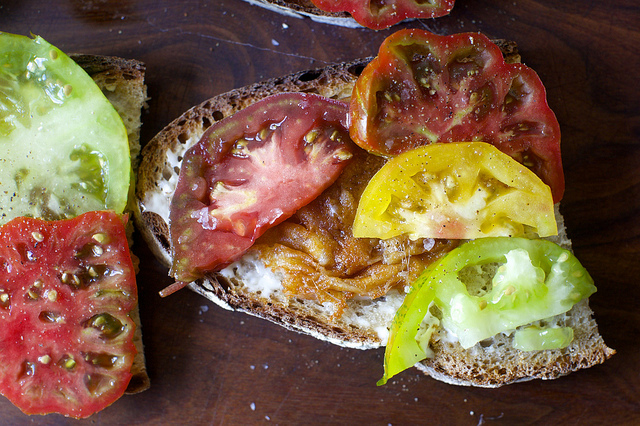 Yes, you can totally have a sandwich for dinner. In fact, it's a genius choice — it's quick, easy, and there's minimal clean up time afterwards. Besides, this dinner from Smitten Kitchen is bound to be delicious.
11Cauliflower Margherita Pizza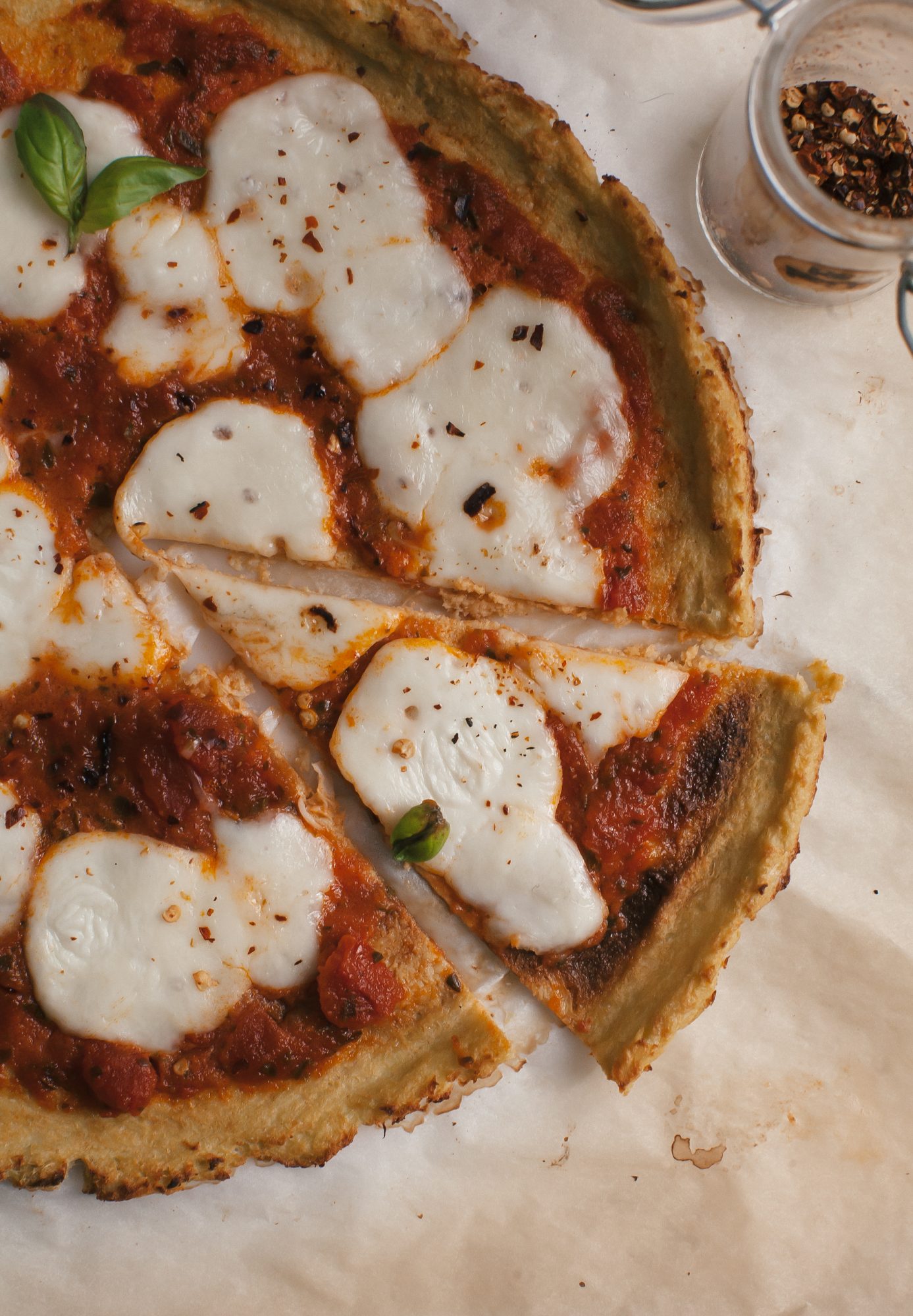 Instead of ordering delivery pizza yet again, try your hand at making this cauliflower crust pizza from A Cozy Kitchen, which replaces heavy dough with a light cauliflower base. Don't worry, it's still crispy and tasty — you probably won't even know the difference.
12Crispy Teriyaki Tofu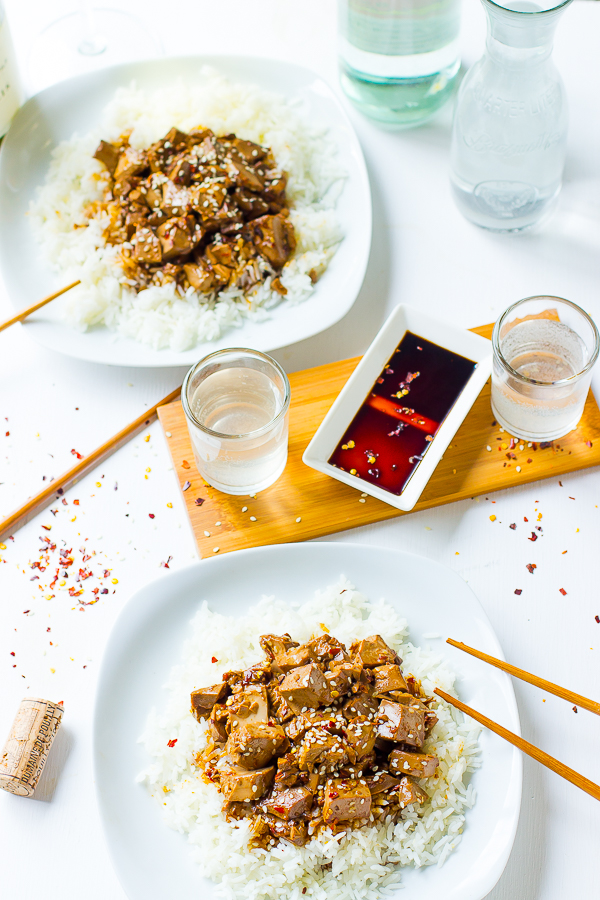 Say hello to a dinner by Jessica In the Kitchen that will make you want to throw away all your takeout menus. It only takes half an hour to cook, and it's got so many flavors your mouth won't know what to do with itself.
13Spiced Sweet Potato Quesadilla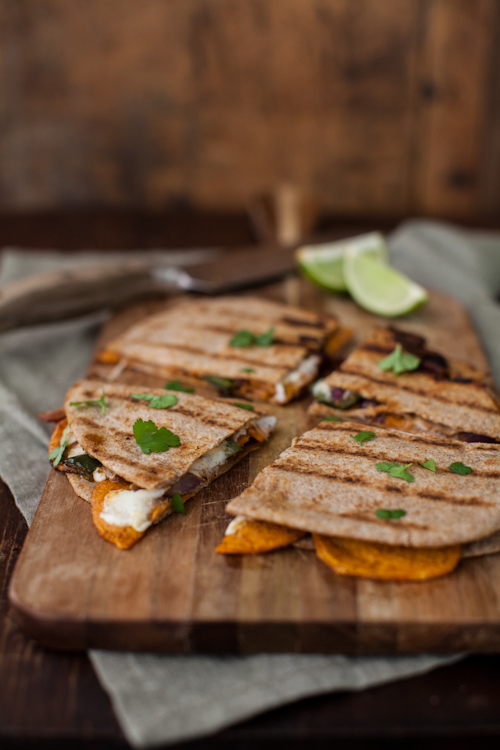 This is where a mandolin would come in handy, but you don't need it to make these tasty quesadillas. Naturally Ella says you can use whatever cheese you'd like for this dish, and you can the use the leftovers as a salad topper for lunch the next day. That sounds like a major win-win to us.