These are the differences between a Beautyblender and dollar store makeup sponge
The Beautyblender has revolutionized the makeup application process for the better, applying (and blending!) makeup evenly onto the face, making streaky foundation a thing of the past. And while the classic egg-shaped Beautyblender sponge is one beauty essential we can't see ourselves living without, there is no denying that it costs a bit more than other makeup sponges on the market.
Beautyblender sponge are on the pricier side: On Sephora, for example, they start at $16 (and that's just for the smaller blush-blending sponge). This makes cheaper sponge alternatives tempting. Why spend $16 on one when you can buy two or three for $3?
To find the differences between a dollar store makeup sponge and the popular Beautyblender, we asked a makeup artist and a dermatologist to weigh in on this topic and find out if the expensive sponge is worth every penny. And, just in case you were curious, we also tried both sponges for ourselves, to see how they compare in terms of coverage.
Comparing the Beautyblender to a dollar store sponges
Since makeup sponges are an absolute must in my daily routine, I set out to test a bargain makeup sponge and the Beautyblender for myself. Besides, I was uber-curious to see how the products compared against one another, especially when it comes to applying my favorite SPF-infused foundation.
I used both sponges to apply my foundation on either sides of my face, hoping to spot differences in terms of coverage and irritation. Now, of course, let me start by saying that I adored my experience with the Beautyblender sponge. Not only does it make my makeup look flawless, but its texture felt oh-so-smooth on the skin.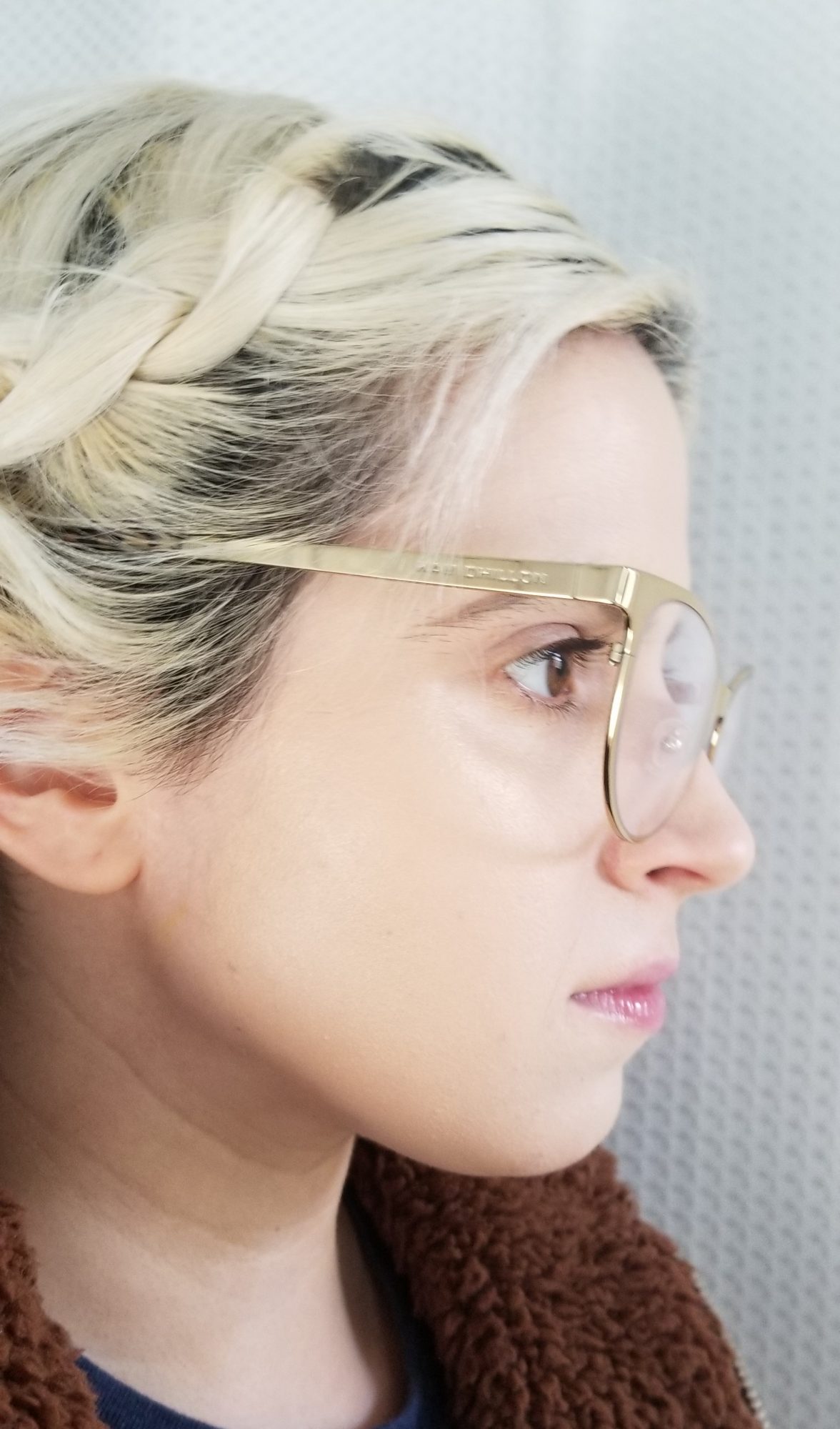 I honestly had no complaints about using it to apply my serum-foundation. It applied the product evenly onto the right side of my face without any streaks or redness.
However, I did have some issues with the inexpensive dollar store sponge. I found that the damp sponge felt a little too soft and mushy on the skin and didn't seem to give the left side of my face that air-brushed effect I hoped for (I had to use the sponge several times to build up coverage).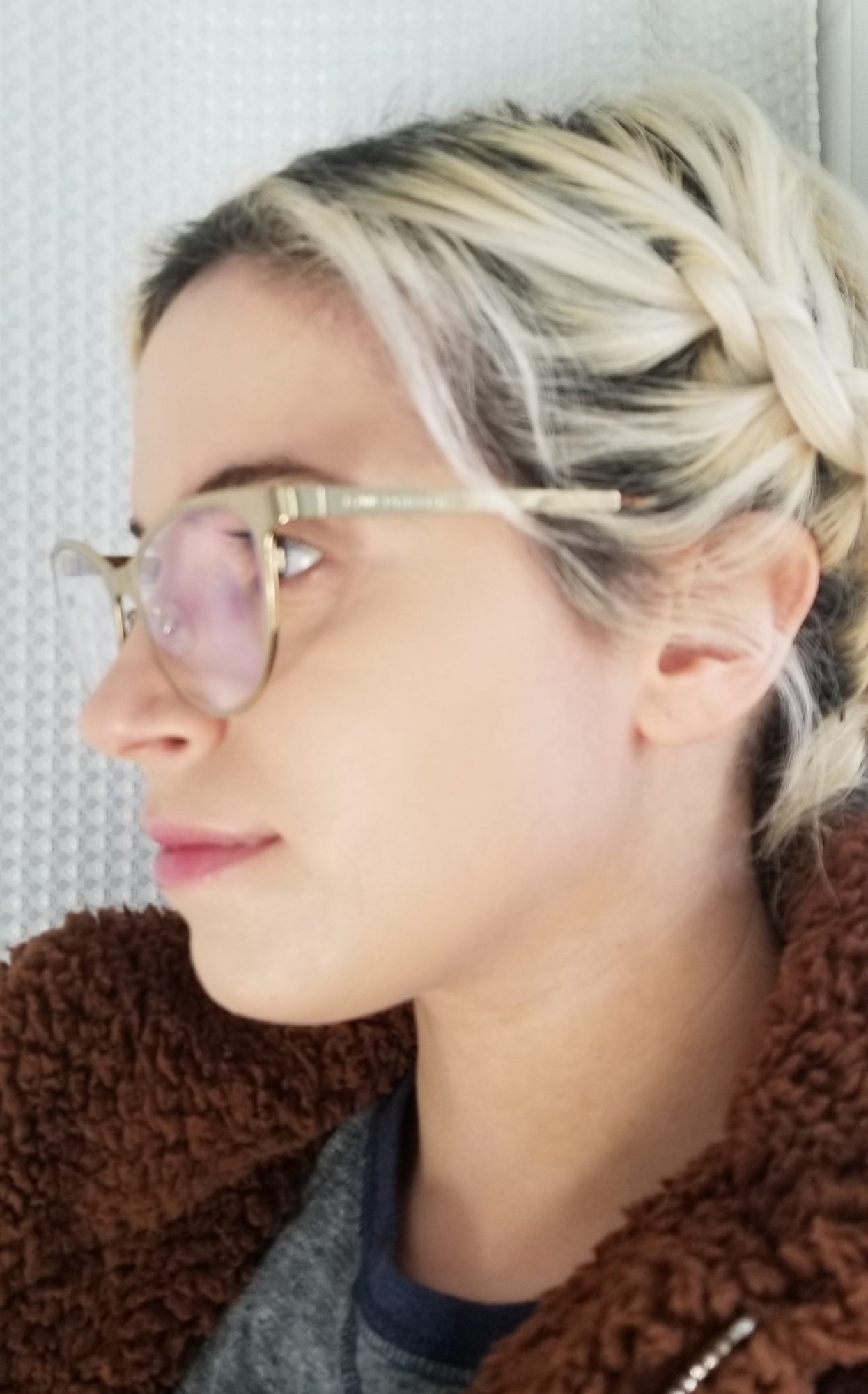 But that's not to say that my bargain sponge didn't work—it did get the makeup application job done on the left side of my face. And considering there was no irritation involved, I would be open to using one again while waiting for my Beautyblender order to ship.
What the makeup artist says:
According to Julia Dalton-Brush, makeup artist and founder of B3 Balm, the hype surrounding the Beautyblender sponge isn't exaggerated BS. Once this sponge is wet, she explains that it expands, making it a great tool to apply makeup with. Also, it's important to note that since the Beautyblender has completely absorbed water, it doesn't absorb makeup—dupes of this holy grail product can't make the same claims, and those that do often retain the makeup inside the sponge, which over time can lead to bacterial growth.
"The texture of the Beautyblender sponge gives makeup application the perfect bounce when applying on foundation," Dalton-Brush tells HelloGiggles. "This gives the face a beautiful and flawless effect."
Although dollar store sponges may be better on your budget, Dalton-Brush advises avoiding them altogether, as she says that the tougher texture of these products makes application a lot harder. Also, many of them are made of silicone, which doesn't absorb makeup, so they can't give you the same even distribution of a Beautyblender.
In her opinion, the Beautyblender is certainly worth the extra money, since it gives your face a stunning airbrushed-like finish.
https://www.instagram.com/p/BifHygPhuoG
What the dermatologist says:
From a dermatological perspective, Zain Husain, M.D., a New Jersey-based dermatologist, says that the quality of a makeup sponge plays an important role not only in hygiene, but also in potential skin interaction. It's important to be cautious of cheaper makeup sponges, he says, because they can lead to unwanted irritation and breakouts.
"Cheaper beauty sponges may be composed of material that can irritate the skin, causing breakouts and contact dermatitis," Dr. Husain tells HelloGiggles. "If you try to get more uses out of a lesser-quality sponge, it may pose as a risk for bacteria buildup."
Lifespan is another important factor to consider when choosing between sponges, and Dr. Husain explains that dollar store sponges may not have as long a lifespan as a Beautyblender sponge.
But no matter what sponge you choose, Dr. Husain says it's always wise to change (and clean!) your sponges as directed because there are risks associated with using older products, no matter what their brand. "Bacteria can proliferate in an old sponge that isn't washed regularly and lead to infections," he says. "Dirt and dust that builds up in an old sponge can increase skin sensitivity (and pose as allergens), causing contact dermatitis."