Dianna Agron's wedding gown is truly unexpected and breathtaking
Dianna Agron has been on our style radar ever since stepped on the screen as Quinn Fabray on Glee. Recently, she tied the knot with her fiance, Winston Marshall in Morocco. And if you expected her to walk down the aisle in a traditional white wedding dress, you'd be, well, wrong. Instead she went with something totally unexpected and we are in awe.
Instead of the typical white gown, Dianna Agron opted for an elaborately beaded nude chiffon gown and ohmyGAD we never knew how much we loved that combination of words until now.
Although the full-body picture she shared has since been removed from Instagram, we can get a little peek of her in it in this great group photo.
https://www.instagram.com/p/BLr2vGGjGzL
Some sleuthing tells us she got her dress from the Valentino Autumn/Winter 2016 collection, and it had a heeeefty price tag, at $20,500. Woah. But, like, it's STUNNING.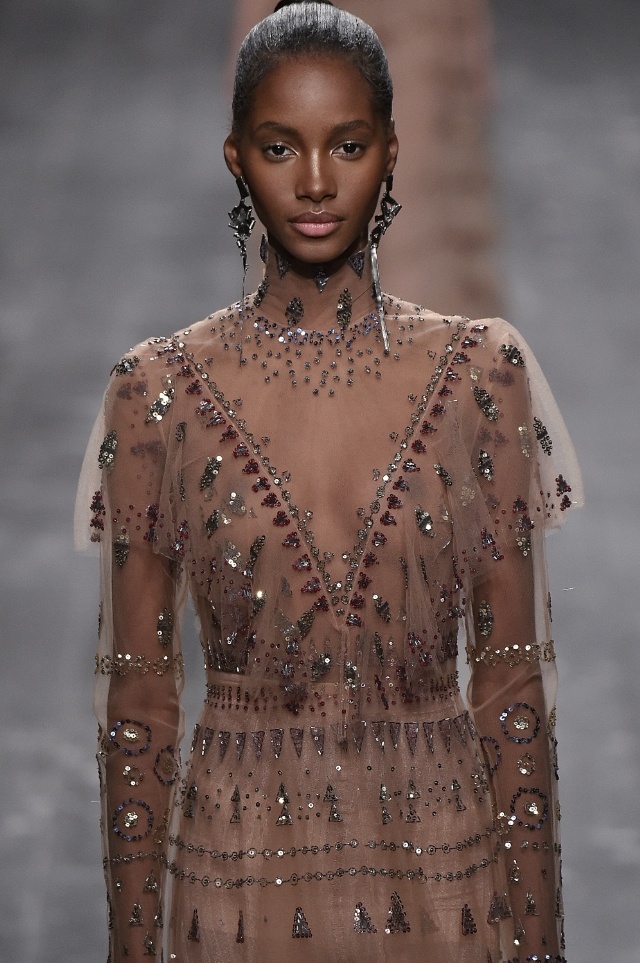 Look at the incredibly intricate detailing! We think this is a totally amazing dress in general, but truly perfect for a destination wedding.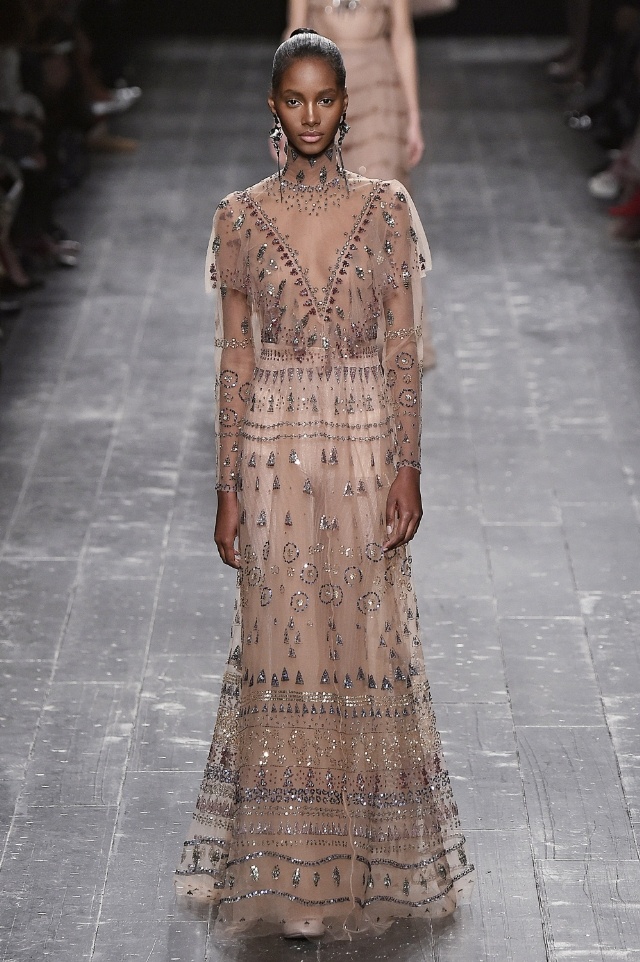 Head-to-toe gorg. We hope that Dianna Agron and Winston Marshall enjoyed their special day — we definitely enjoyed watching the festivities from afar after the fact through social media, and drooling over this jaw-dropping dress.
(In related news — if you haven't checked out the Valentino Autumn/Winter collection that debuted at Paris fashion week, GO DO IT. Every single piece in it is a total dream and will make you so happy and also probably cause you to shamefully Google how much money you get for selling your eggs. Spoilers: Not nearly enough to buy even one dress, sadly.)