Dianna Agron is hiding from people in the bathroom and we totally support this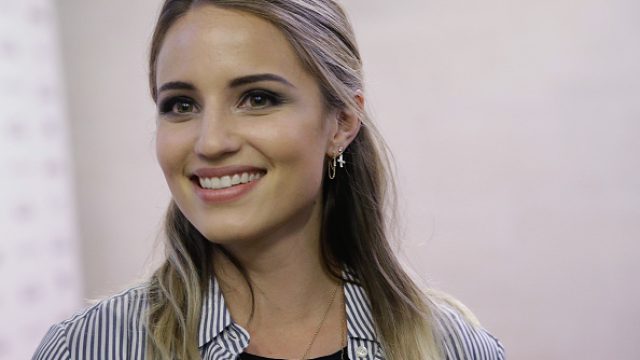 In an incredibly relatable plot twist, Dianna Agron, aka Quinn Fabray from Glee, spent Christmas hiding in the bathroom playing with custom holiday Snapchat filters. Many of us head home to spend the holiday with family, and we soooooo relate to the need to occasionally hide in the bathroom under the guise of a really long shower to get some time away from the hustle and bustle and constant, "so are you dating anybody?" questions…but we have to admit, even we didn't realize that this time could be spent rockin' out with the holiday Snapchat filters.
Luckily, Dianna Agron is here for us and the holidays — she shared a compilation video of her Snapcapades to Instagram and we're pretty obsessed with this, tbh.
https://www.instagram.com/p/BOaE9sZBDps
We're not sure if we love the super kitschy first snap, or her little face on the baby more, but we're definitely going to watch this a few more times. And we're also deeeefinitely going to take a page out of Dianna Agron's book and spend some time exploring these Snapchat filters because they're too good to ignore.
Here's to hoping that we look half as fabulous as Dianna does in our holiday Snapchats, because honestly why does she look SO GOOD as opposed to super wet and soggy after getting out of the bath?