Diane Kruger's dress showed us a whole new way to rock a midriff look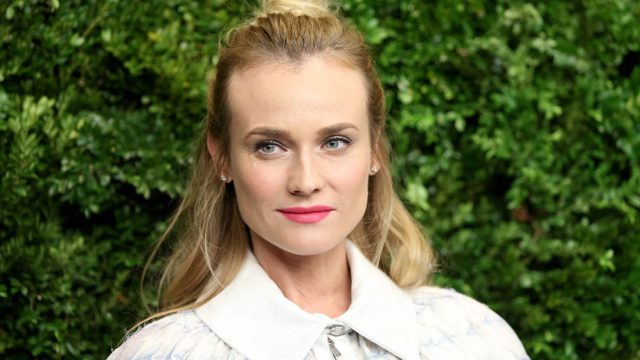 Diane Kruger never fails to woo us with both her acting and red carpet fashion choices. Now, Diane Kruger's dress at Cannes showed us a whole new way to rock a midriff look, reported The Guardian. Yes, on May 26th of the 70th annual Cannes Film Festival, Kruger stepped out in a black ensemble that we're ~still~ thinking about.
In it, Kruger plays a woman (Katja) whose life suddenly does a 180 after her husband and son are killed in a bomb attack…and she tries to find a way to get revenge against the neo-Nazi terrorists responsible.
"It's a very personal film," said Kruger, reported W magazine. "And with what just happened in Manchester, it's all the more painful to see it. The film explores how you live after something like this happens, when you lose the people you love most in life, how to go on — with the grief, shock, and heartache.
We cannot even imagine. And like Kruger said, it's a timely subject — sadly. Fatih Akin directed it, and co-wrote the screenplay with Hark Bohm. And though we don't yet know when it will be in theaters in the U.S., we're anxious to see it.
In the meantime, we're anxious to show you the midriff dress that Kruger wore on the red carpet.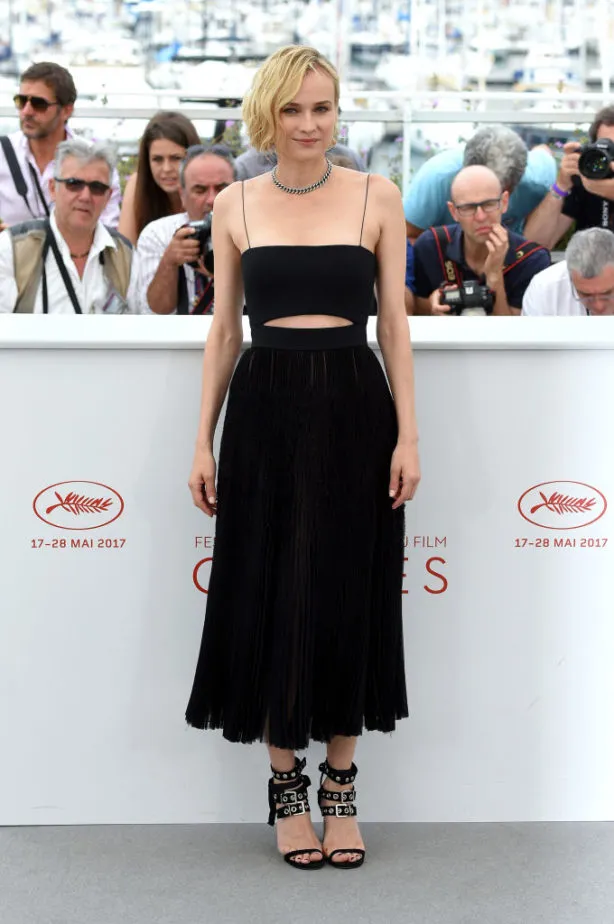 Okay — riiiiiight?! And can we please talk about her shoes, too?! Ahhhh-mazing.
And here's a closer look at the top half of Kruger's dress.
And if you're wondering what the back looks like — midriff or no midriff — we've got you covered there, too, so to speak.
We also love how the bottom of the dress is sheer!
As you can tell, we love this midriff dress ~so much~. In this photo, it's like Kruger is saying, "What? So I wore a midriff dress on the red carpet? Nbd!"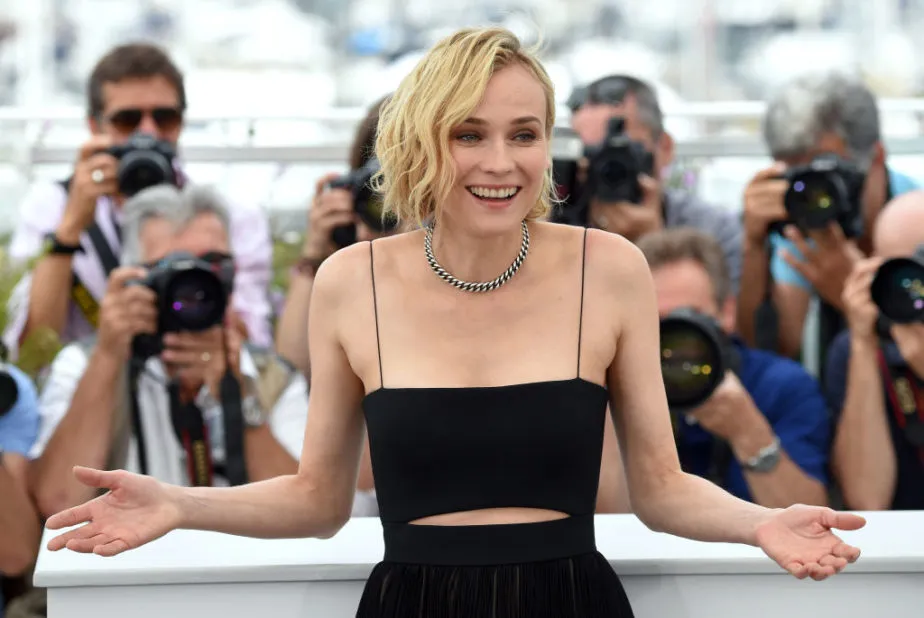 And, ICYMI, on May 25th at Cannes, Kruger wore a midriff-esque dress, too. Talk about #GlamGoals!
 Okay, it's official: We need to go shopping for a midriff dress, STAT. Brb.