Diane Kruger looks like a modern-day Brigitte Bardot in this sophisticated black dress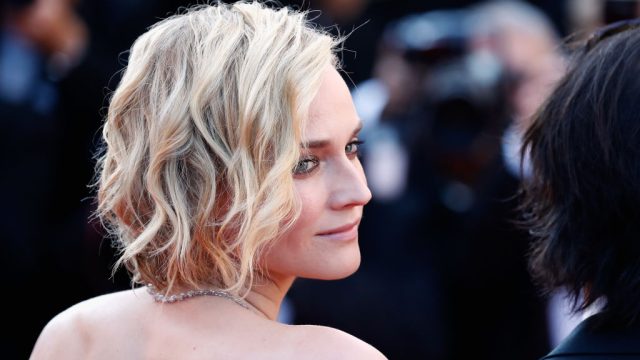 The red carpet at the Cannes Film Festival is always the height of fashion. And when you're talking about fashion at Cannes, you're talking about Diane Kruger. The actress rocks it every year, drawing on classic looks with a modern twist for an end result that's glamorous, sexy, and entirely her own. This year, Kruger's fashion inspiration seems to be the little black dresses beloved by classic actress Brigitte Bardot, and it's easy to see why she fell in love with the look.
Kruger, who won the Best Actress award at Cannes for her role in director Fatih Akin's In the Fade, walked the red carpet of the Cannes closing ceremony on Akin's arm, but all eyes were firmly on her. She looked ravishing in a long, fitted black dress, custom-made by designer Jonathan Simkhai.
The open-shoulder gown had long puffed sleeves that are decidedly cutting edge, and Kruger accented the striking black dress with a simple but stunning necklace. As for her glam, Kruger kept her makeup clean with light contouring and barely-there lips. Her hair fell in loose waves around her face.
The end result: stunning.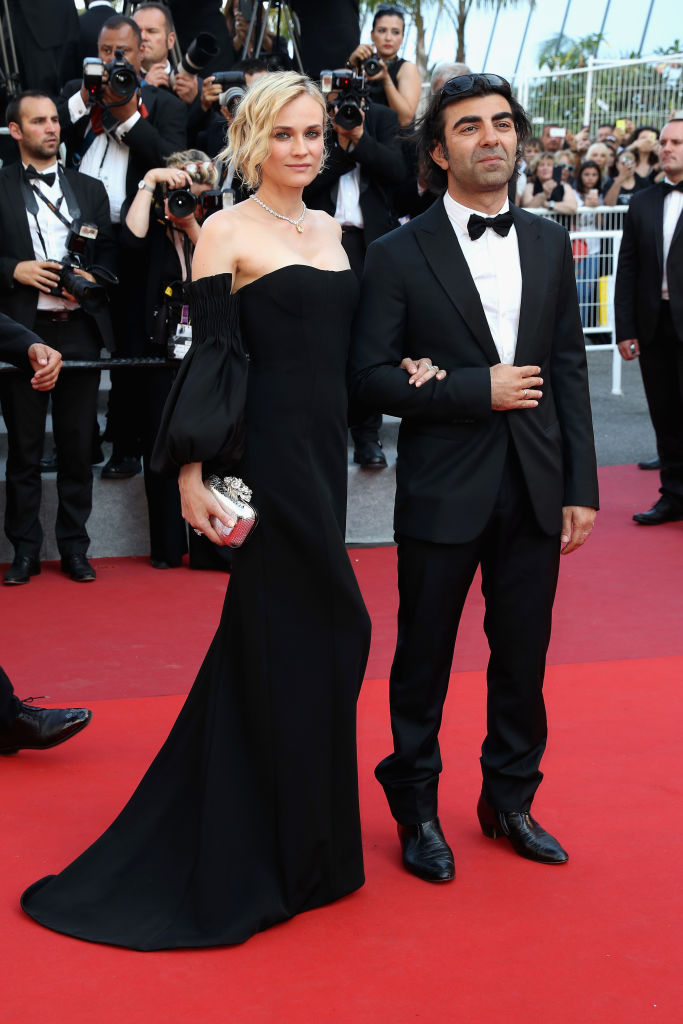 This outfit is a perfect example of how Kruger combines classic looks with cutting-edge style. The dramatic black dress harkens back to actress and fashion icon Brigitte Bardot's look from the '60s. The open neckline, combined with long sleeves, result in an alluring (and deceptively comfortable) style that Kruger is definitely on board with.
We're loving this sexy yet understated style, and hope this is the beginning of a new trend. In the meantime, we have some shopping to do.