Diane Kruger looks celestial in her "pants under dress" Cannes look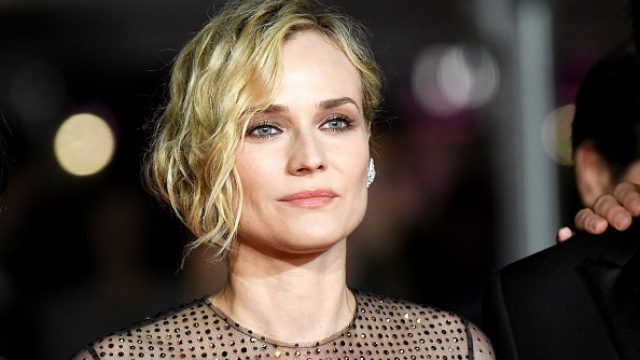 The first step in becoming a fashion icon is taking risks. High risk. high reward, right? Although stepping out of the fashion box means different things for different people, we can't help but notice that Diane Kruger's latest Cannes ensemble is a straight shot to fashion history. While many chose to wear either a dress or pants to the red carpet, Diane opted for both, and thankfully the fashion risk paid off! Clad in a black dress with silver embroidery (that's also lined with marabou) and flared black trousers, this look makes a statement!
Diane looks surreal in this outfit, which features plenty of texture and movement. With her blonde hair in a low ponytail, and a few curls framing her face, she looks like a grown-up fashion punk who's here to show us how trends are made. We love that the actress fearlessly wore something so in your face, that many people would be too nervous to wear. It's all about confidence, and we think Diane nailed it.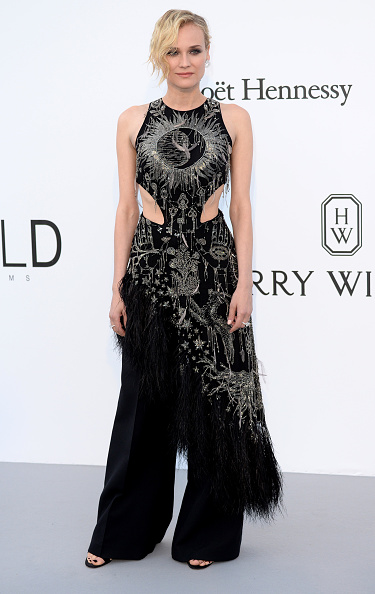 We love that this outfit also features an asymmetrical hem and cutouts along the ribs. It's one of those "more is more" avant-garde looks and we can't help but love it! And with Diane's smokey eye, the ensemble is really pulled together. Well, if this was a high risk then the result was definitely a high reward! We are all about the extravagance of this outfit, and the confidence that Diane brought to it. Keep on keeping on!