Diana Ross celebrated her 75th birthday at the 2019 Grammys like a living legend should
"Happy birthday to me! Happy birthday to me!"
It's hard to believe that Ms. Diana Ross is turning 75 in March, but her performance at the 2019 Grammys is certainly the most appropriate way for the diva to celebrate. After a sweet introduction from her admiring young grandson, The Supremes songstress hit the stage in a flowing red gown fit for a fairy godmother. Ross broke into a medley of hit songs from her career with Motown Records, illustrating that her gifts to the world of music span decades. Starting with 1993's "The Best Years of My Life," she transitioned into 1970's "Reach Out And Touch (Somebody's Hand)" and was soon surrounded by her family in the audience, including daughter and actress Tracee Ellis Ross.
Ross ended the performance with a short speech, reminiscent of the spoken interludes with which Supremes fans are familiar. In addition to emphatically wishing herself happy birthday over a month early on television (goals), she delivered motivational words to the audience that touched on the transformative power of music—a tone Michelle Obama set earlier in the evening:
"So much love in this room. Together we have no limits…There's only success ahead, and you can lead the way. Learn, dream, unlock new doors, all is possible, all is possible with music and with you."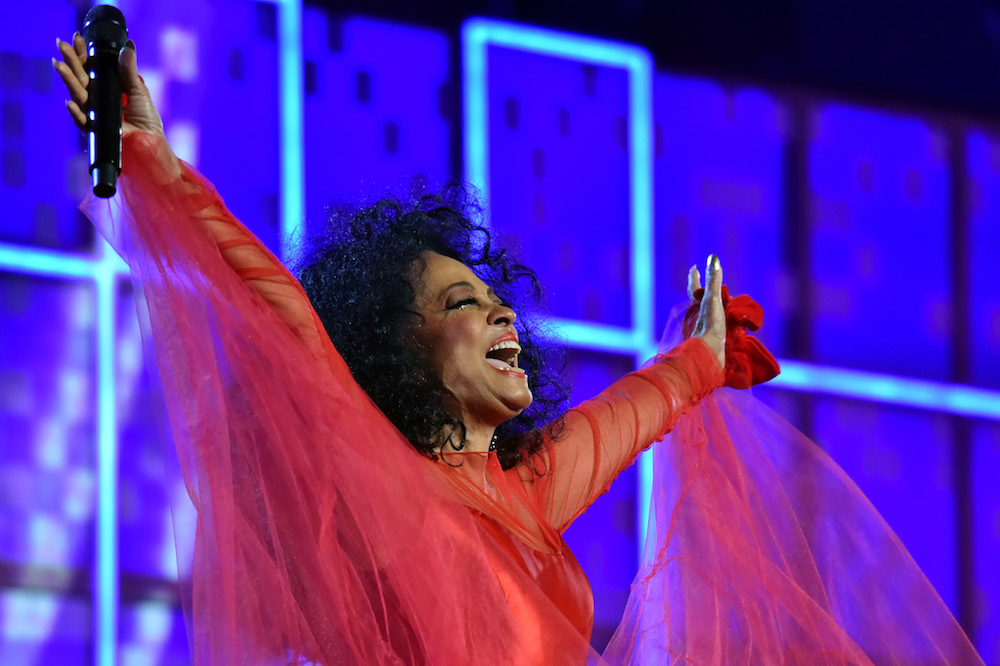 Diana Ross was the lead singer of '60s Motown girl group, The Supremes, alongside groupmates Mary Wilson and Florence Ballard. After going solo in 1969, she scored multiple number one hits (including "Ain't No Mountain High Enough") and earned an Oscar nomination for her portrayal of Billie Holiday in Lady Sings The Blues.
The Recording Academy tweeted that the performance was meant to "[honor] her landmark career and contributions to music." Happy birthday to Ms. Diana Ross, indeed.