How to create a dewy look when you have dry skin
While we often associate dry skin with harsh winter weather, some of us have to live with it year-round. This can be especially annoying when everyone is drooling over the much-coveted dewy look, because those dry-skinned folk out there might think it's out of their reach.
But fear not, dear friend! Anyone can get that soft, dewy summer look with the help of some skincare products, makeup, and tips to keep your skin healthy. Dry skin can be a drag, but it shouldn't stop you from creating the beauty looks you want to achieve to feel your best and look super fly.
The first thing you want to do is exfoliate your skin.
This will give your face a smooth, clear base that will absorb products beautifully. You can use either a daily exfoliant or something like a mask that you use several times a week. Here are a few great options.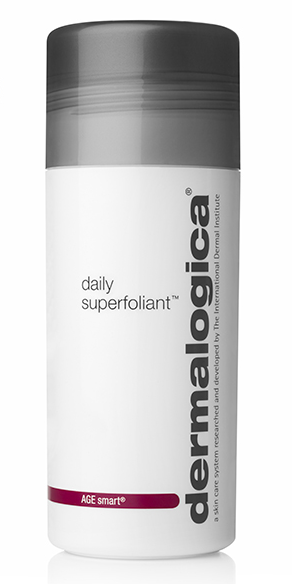 This powder cleanser is our favorite daily exfoliator. It's gentle enough to use every day while still being incredibly powerful. It leaves your skin ultra-smooth and fresh without stripping it of its natural oils and skin barrier.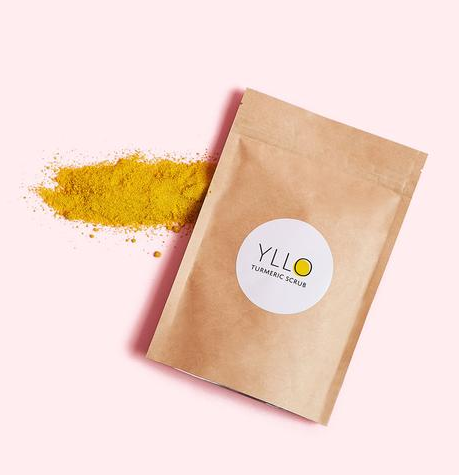 This scrub doubles as a mask, and you get the benefits of this all-natural product that leaves your skin silky-smooth without the aid of harsh chemicals.
Next, you have to keep your skin hydrated in order to ward off the dryness.
Staying hydrated will also create a smooth base for your makeup. There are lots of different moisturizing options, from cream formulas to oils, and once you find the right balance for your skin you'll be devoted forever. These choices will give you all the moisture you need.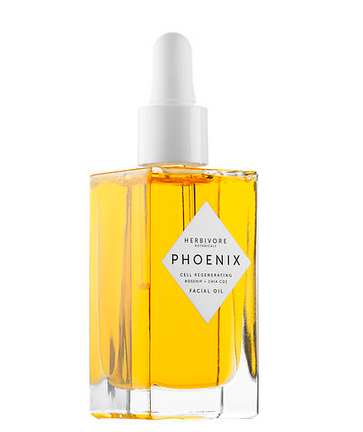 This facial oil dramatically rehydrates your skin with naturally rich botanical oils that allow for deeper absorption of vitamins and nutrients.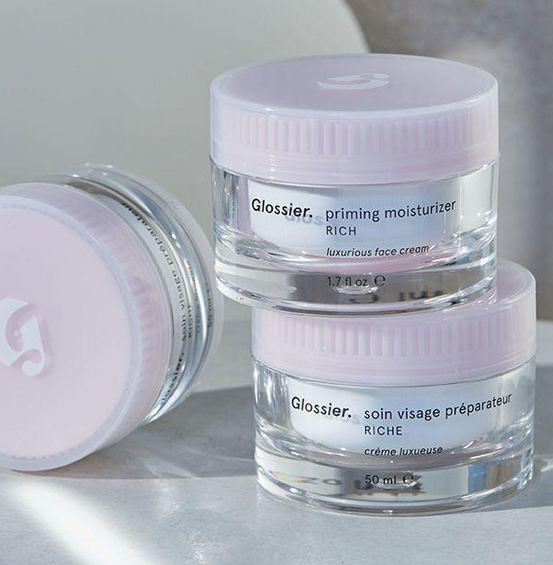 This ultra-rich moisturizer gives you that Glossier quality with a creamy, hydrating formula that primes your skin so it's a dewy canvas for makeup.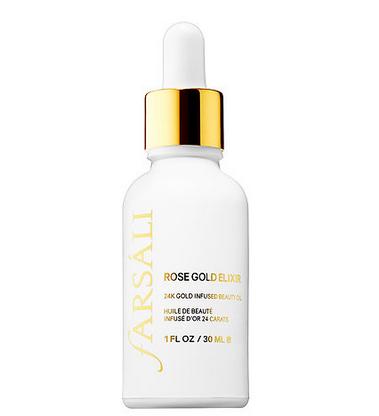 This beauty blogger secret weapon is the key to a dewy, glowy base. Use it alone as a moisturizer before you apply makeup or mix it with your foundation.
It's a good idea to steer clear of products that are very matte and powdery.
Once your skin is ready for makeup, it's key to find products that are hydrating, which rules out those cute little compacts of powder foundation. You don't necessarily need to go with an ultra-light BB cream to get a dewy look, because there are plenty of full coverage foundations that give a lovely glow. You should pick the one that provides the kind of coverage that you prefer—just make sure it's one that will also make you feel moisturized and hydrated.
You can't go wrong with these options.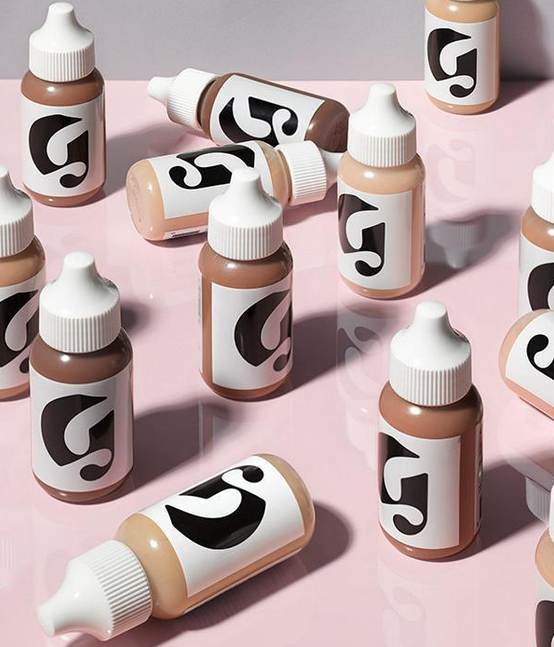 This extremely natural-looking skin tint will keep your skin hydrated and looking dewy all day long, thanks to its light, creamy formula.
Even though this lovely foundation is called a beauty balm, it's got heavier coverage than  your average BB cream. It leaves your skin smooth and looking even and super glowy.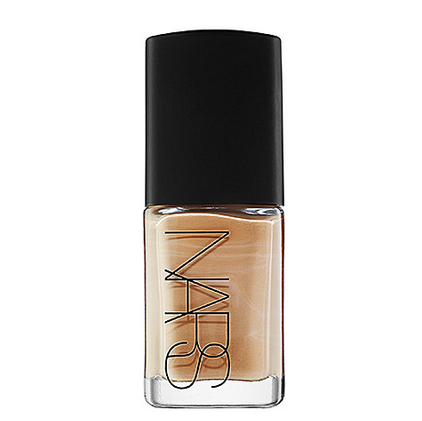 This sheer, buildable foundation gives you a natural glow. We love that you can use as much as you want depending on how much coverage you need without sacrificing dewiness.
Now give yourself a radiant look with some blush.
Once you've got your natural-looking base ready to go, the key is to stay away from matte blushes so your skin stays plump and hydrated. A cream or liquid blush is your best bet here. Have a look below and see which one catches your eye.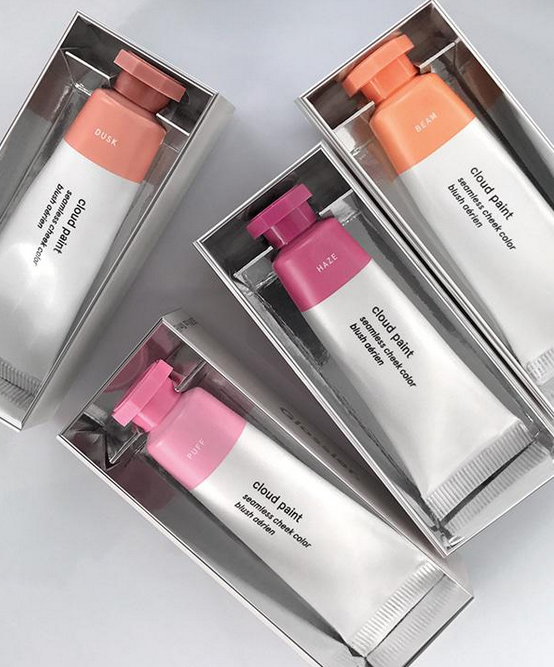 This pillowy, gel-cream formula is super user-friendly, sheer, seamless, and buildable. The shades work on a wide range of skin tones and give you a healthy, flushed-from-within glow.
This sheer gel blush gives you natural looking and long lasting cheek flush to brighten your complexion instantly.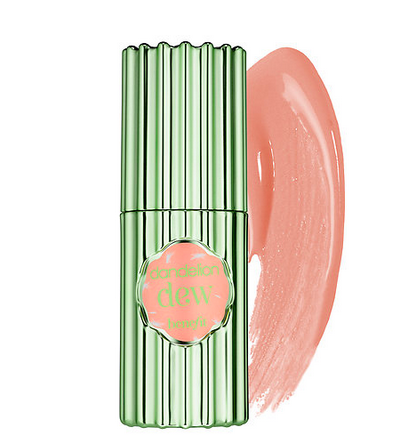 This liquid blush gives you a flushed, natural rosiness and lit-from-within glow.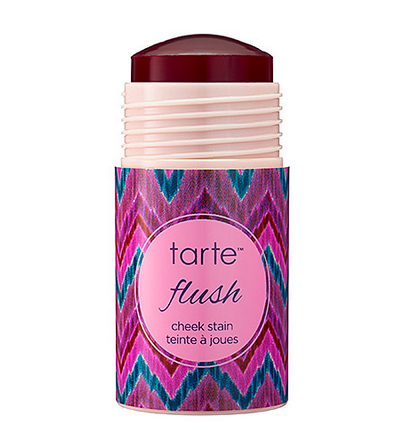 It doesn't get more convenient than this brush-free, natural-looking cheek stain.
The final component for the ultimate dewy look requires a highlighter, naturally!
There are tons of highlighters flooding the market, and you're going to want to find one that has the finish you prefer. Some are much more focused on shimmer than on dewiness, so you might have to troubleshoot a bit. We've selected highlighters that have a cream or liquid formula, as they give you a glow that errs more on the side of dewiness than shimmer.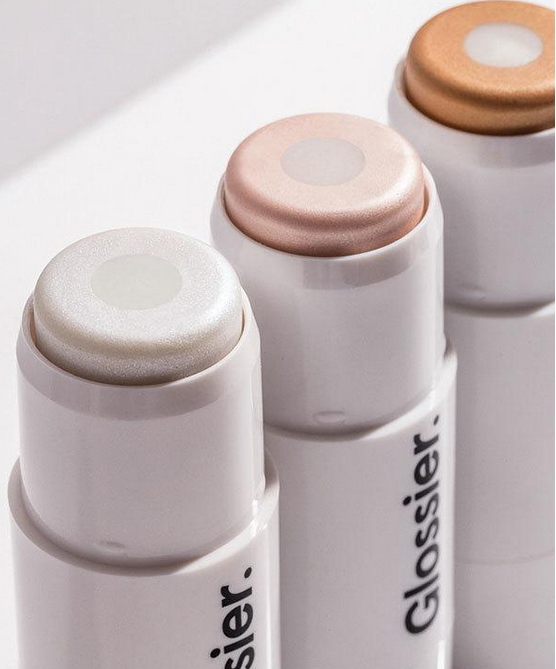 Yes, this list is flooded with Glossier, but for good reason. They're the leaders in dewy, natural-looking makeup that looks beautiful on all skin types. This highlighter has a coconut oil core, so your skin looks hydrated and dewy, but never glittery.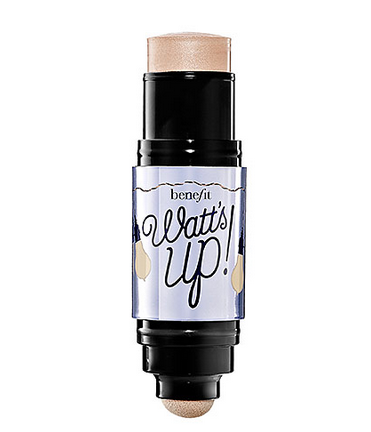 This champagne-y highlighter gives you a soft focus glow and perfect gleam.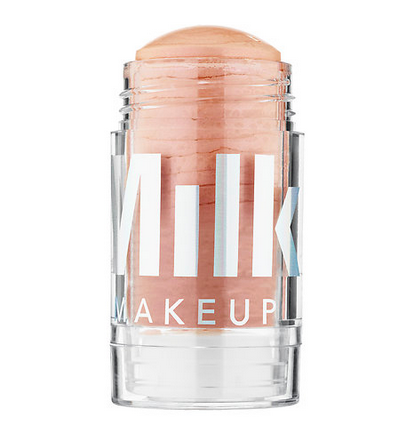 Available in multiple shades, this holographic stick gives you an otherworldly glow without drying out your skin. Swipe it on and you're good to go.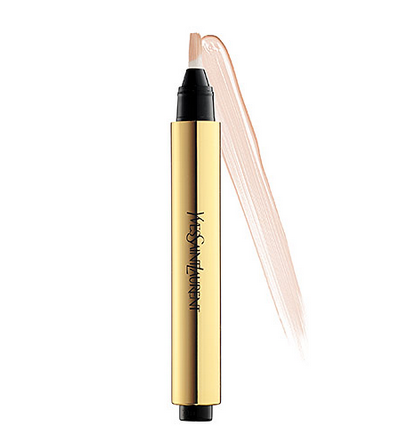 This cult-fave highlighter will give you a natural radiance that will blow your mind. If you tell people you woke up that way, they'll believe you.
Don't let dry skin keep you from the dewy look of your dreams. Play around with products and see what works best with your skin to get the ultimate summer look. You can do it!