New York is planning to "dewater" Niagara Falls
Niagara Falls has been a tourist destination for decades, drawing visitors from around the world to see the misty, magnificent waterfall in person. But if seeing the Falls is on your list of things to do, you might want to get there quickly, as a proposal has been put forward to "dewater" the iconic attraction for up to three years so that engineers can fix two bridges that are in serious need of attention.
What does "dewater" mean? Well, it's exactly what it sounds like: water will be diverted from the American Falls to the Horseshoe Falls. A cofferdam, made of rock and dirt, will be installed to keep water from going over the American side of the waterfall, something that was done in 1969 for a study on erosion.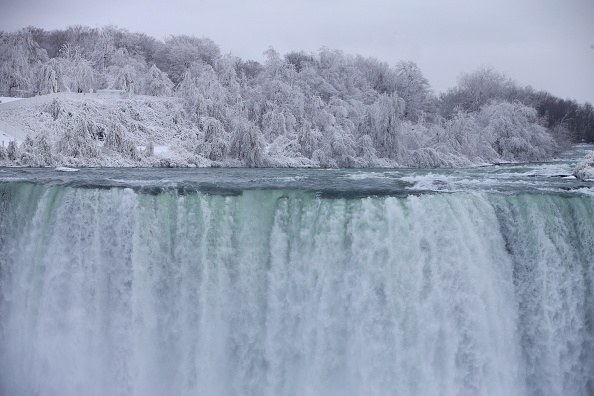 There are a few proposals being put forward by the New York State parks system, with varied time tables from five months to three years. The latter is unlikely due to cost, but the water definitely needs to be stopped temporarily. The two arch bridges in question were built over 100 years ago, and are in desperate need of repair. Both provide access to Goat Island for pedestrians, and they are quickly deteriorating. Although temporary bridges were put up in 2004, the fix isn't a permanent one. Plus, they aren't very aesthetically pleasing, and given the tourist draw of Niagara Falls, keeping that in mind is a pretty big deal.
Despite the fact that many people come to see the Falls in action, the temporary shut off could still be a big tourist draw. In 1969, tourists came to see what the iconic water-logged area looked like as dry land, a once-in-a-lifetime experience.
Although on dates have been set and a plan has yet to be decided on, one thing is for sure: For a limited time, sooner than later, Niagara Falls will be a falls no more!
(Image via NBC; Getty Images/Bloomberg)