Macaulay Culkin and Devon Sawa are weirdly trolling each other on Twitter, and it's a gift
In '90s-era nostalgia news we never thought we'd be writing, it looks as though actors Devon Sawa and Macaulay Culkin are currently trolling each other on Twitter. And trolling hard.
It all started when Culkin, who runs the lifestyle parody site BunnyEars.com and co-hosts a corresponding pop culture podcast, started wearing a T-shirt that simply read, "Devon Sawa" with an arrow pointing to his face (as one does).
This eventually caught the attention of the real Devon Sawa, who, in turn, began wearing a shirt with Macaulay Culkin's name on it. He posted a pic of himself in said shirt on October 1st, captioning it, "I'm about to go rob a mother f-cking bank!!"
The Culkin camp responded by setting up a GoFundMe page for Sawa on October 2nd (ya know, so he wouldn't have to resort to criminal activity).
Screenshot of actual GoFundMe Page: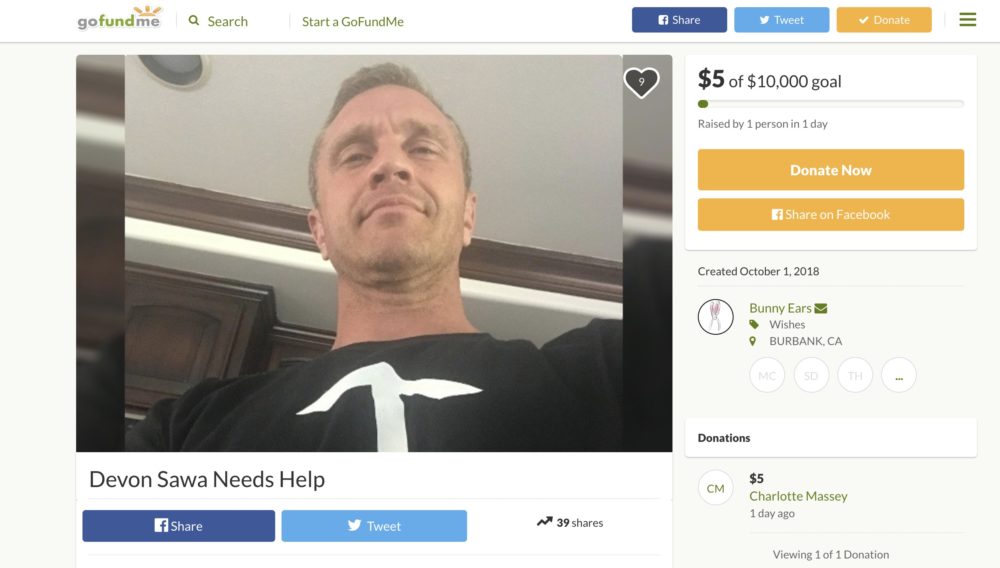 Okay, BURN. But it didn't end there. Sawa responded by telling people to find Culkin on Tinder.
Not to be outdone, the Richie Rich star then made Sawa an actual dating profile…on FarmersOnly.com no less. ("I was in Casper." Lol.)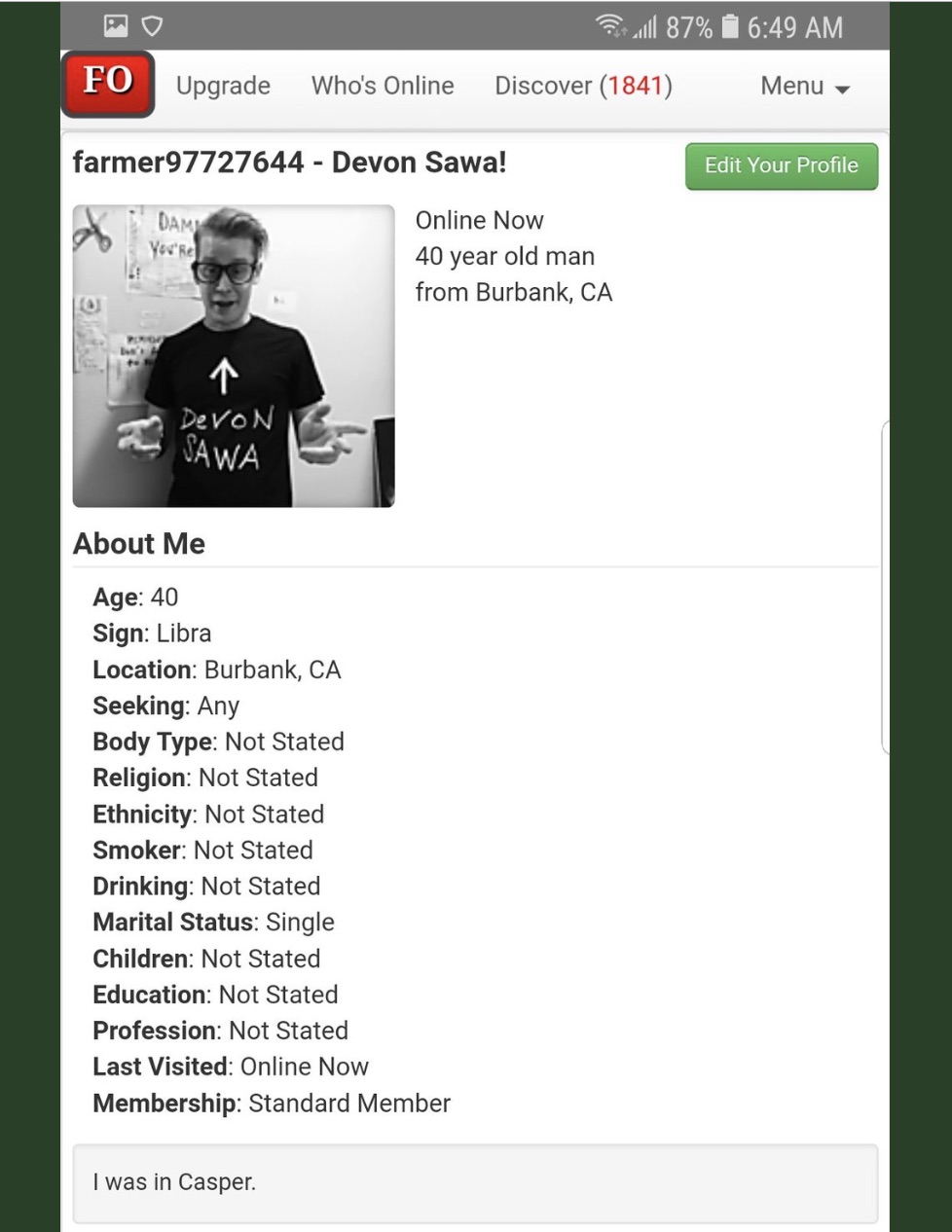 Which brings us to this classic Home Alone callback from Sawa:
At the end of the day, we'll likely never know how or why this ongoing burn-fest started (the internet is a mysterious place). But we're weirdly glad it did.
JTT–it's your move.
Also, it looks as though you can purchase a Macaulay Culkin and a Devon Sawa shirt of your very own on the BunnyEars.com site, meaning this may all just be an extended ploy to sell tees. But honestly, we're not mad about it.