10 "Devil Wears Prada" looks we totally coveted in the 2000s
When it comes to fashion trends from the 2000s, we're all very aware of Von Dutch hats, low-waisted jeans, and those precious Juicy Couture velour jumpsuits. By the time Devil Wears Prada was released in theaters on this exact day in 2006, we had insight into even more aughts-era clothing we didn't know we needed.
When Andy (Anne Hathaway) begins her role as Miranda Priestly's assistant at Runway magazine, she didn't have much interest in fashion and her personal style was just an afterthought. Thanks to fairy godfather Nigel (Stanley Tucci) and a makeover montage, Andy's wardrobe transforms into one that is fashion editor-approved.
Take a look at these 10 outfits from Devil Wears Prada for the ultimate 2000s fashion flashback.
Newsboy caps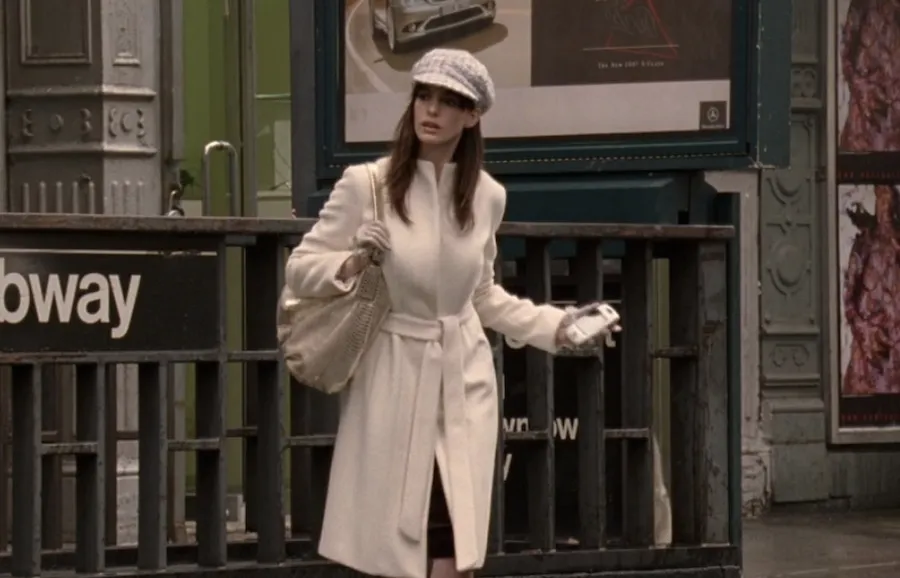 If you didn't have at least one newsboy cap back then, we're going to assume you had a trucker hat instead. Anna from The O.C. (Seth Cohen's love interest in the first season) was also a big fan of them.
Charm necklaces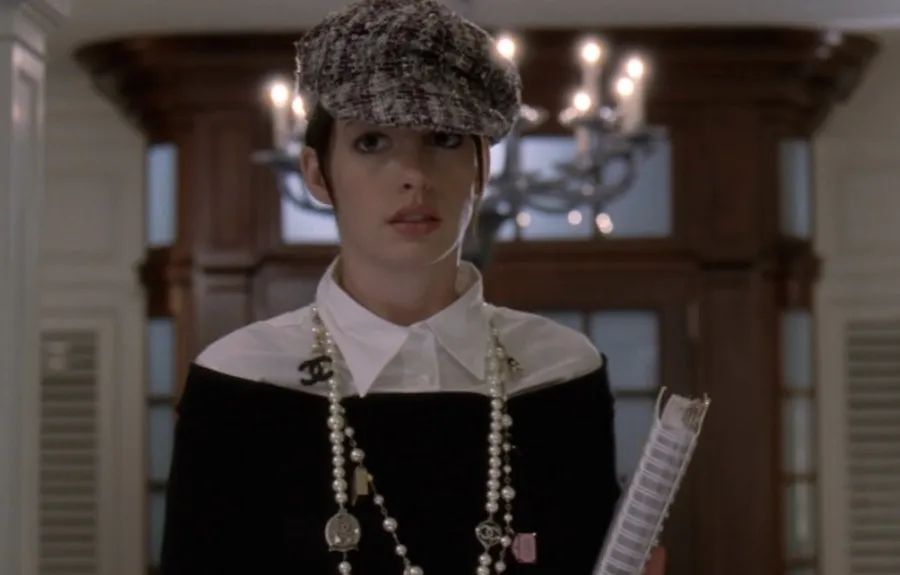 Multi-stranded necklaces (and bracelets) covered in charms was all the rage back then. We might still have our Juicy Couture charm bracelet in a drawer somewhere…
More charm necklaces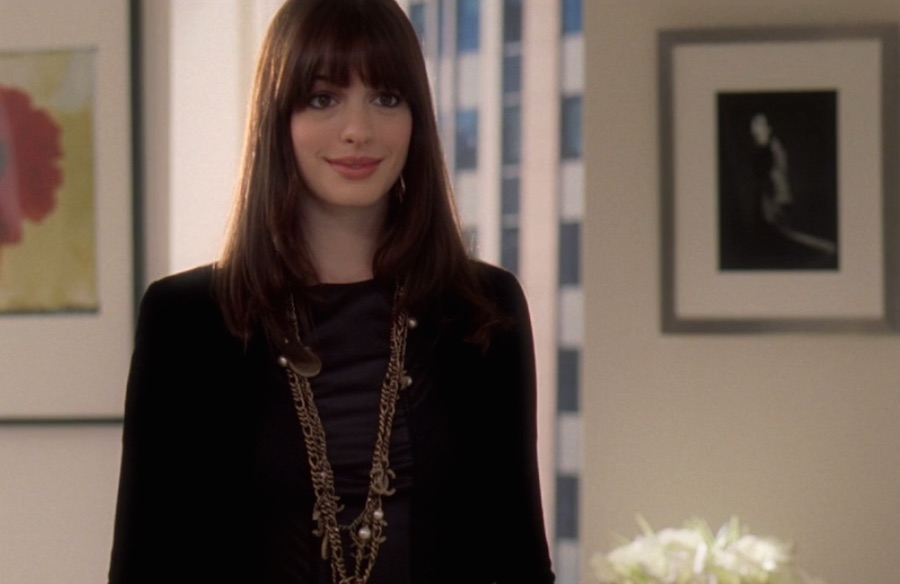 The simple string choker of the '90s was a faded dream in 2006.
The bolero jacket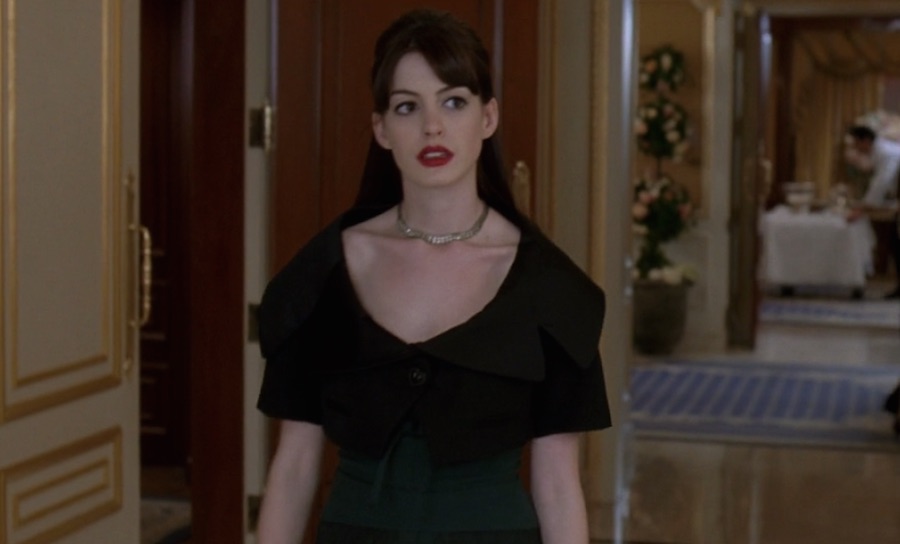 The best way to keep your shoulders warm on a night out.
Flower hair accessories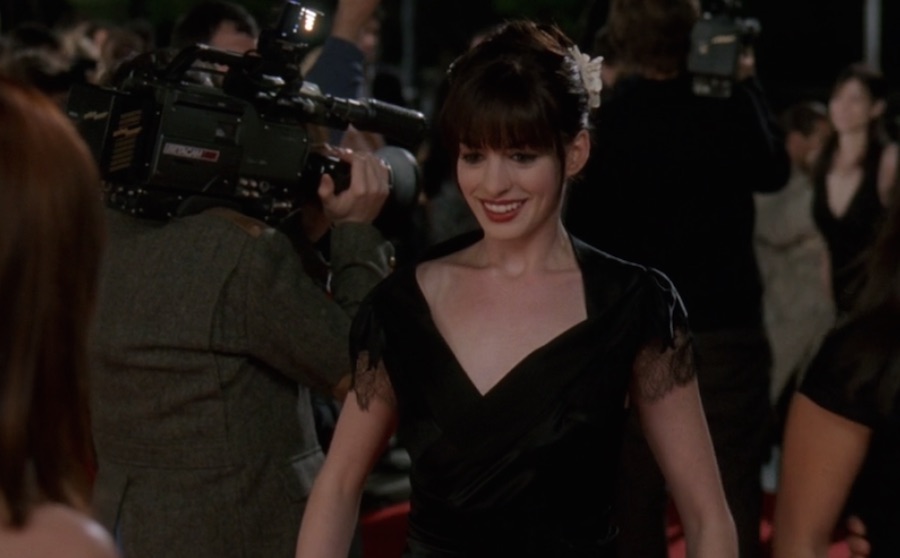 In the '00s, flower hair clips weren't just meant to be a bridal hair accessory — even Carrie Bradshaw wore them! Andy wore a white one to stand out against her black, lace-sleeved gown.
Knee high boots and skirts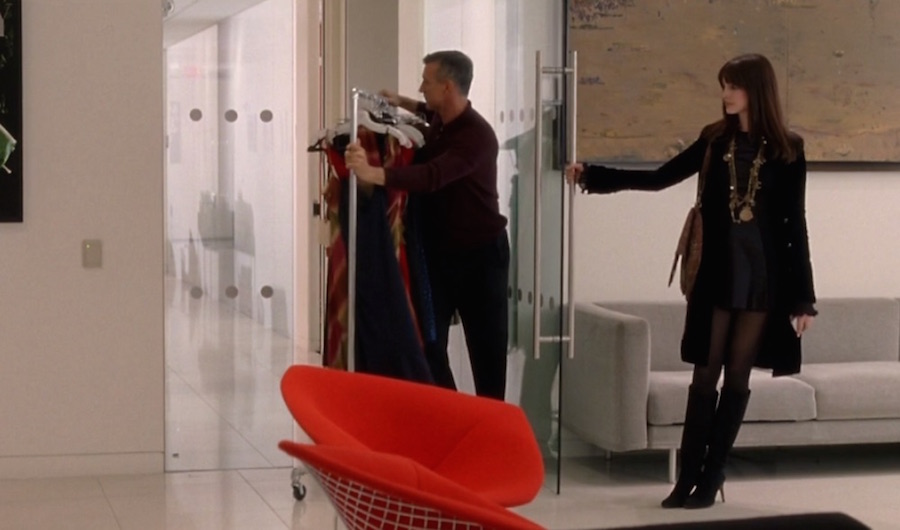 Knee-high boots and mini skirts are considered a classic look by now, but Andy knew how to rock it. Would you be able to carry Miranda's Starbucks order in those heels?
Schoolboy blazers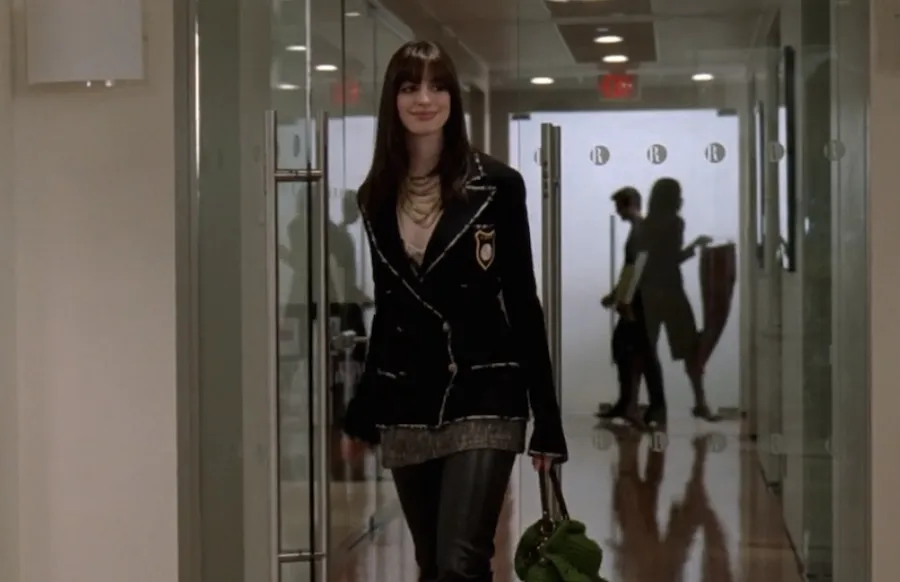 Preppy-meets-bad-girl is the theme of Andy's first makeover lewk. We still can't get over her thigh-high leather Chanel boots and schoolboy-inspired blazer a decade later.
Collared sweaters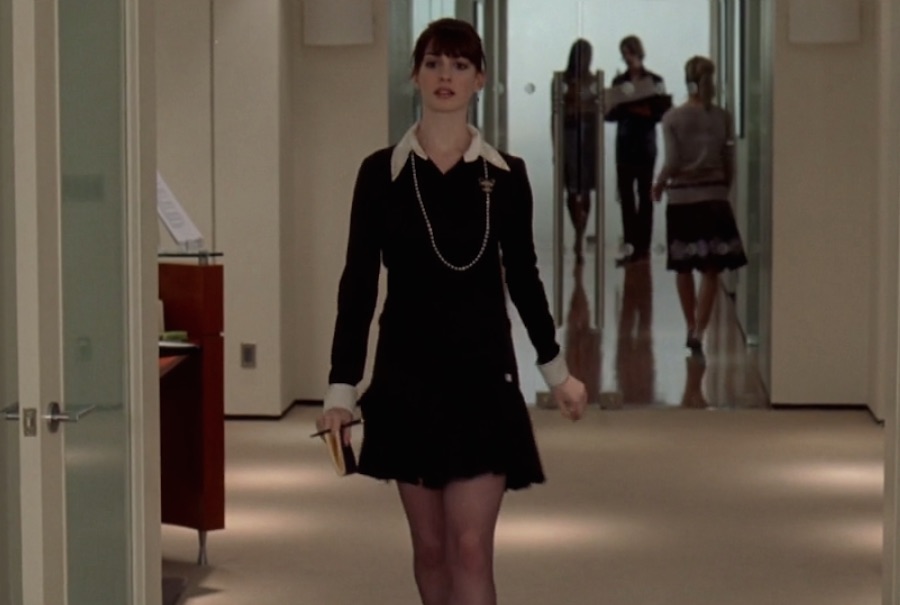 Andy seems to be channeling Cher Horowitz with this look. We could totally wear this today.
Bright peacoats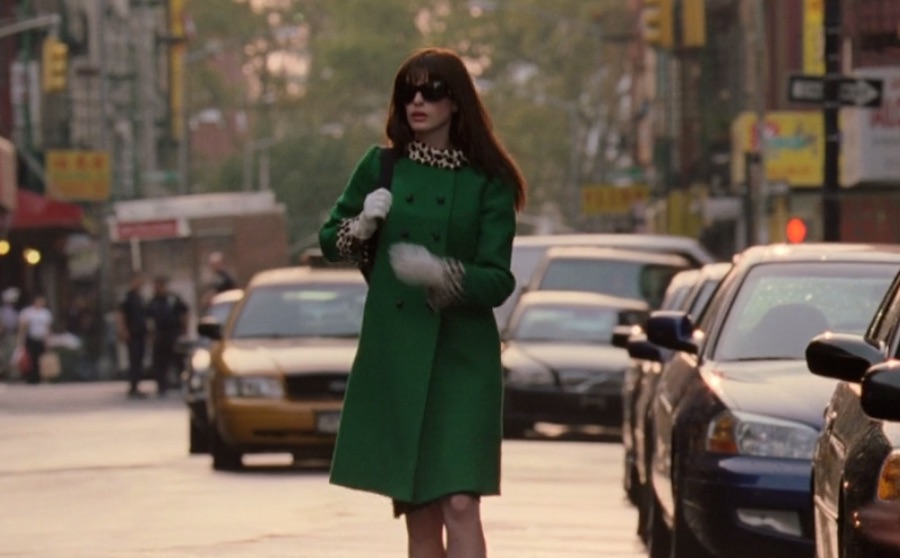 Andy wore some killer coats in her makeover montage (as did Miranda throughout the film), but we all wanted a bright green peacoat after watching this scene.
Oversized belts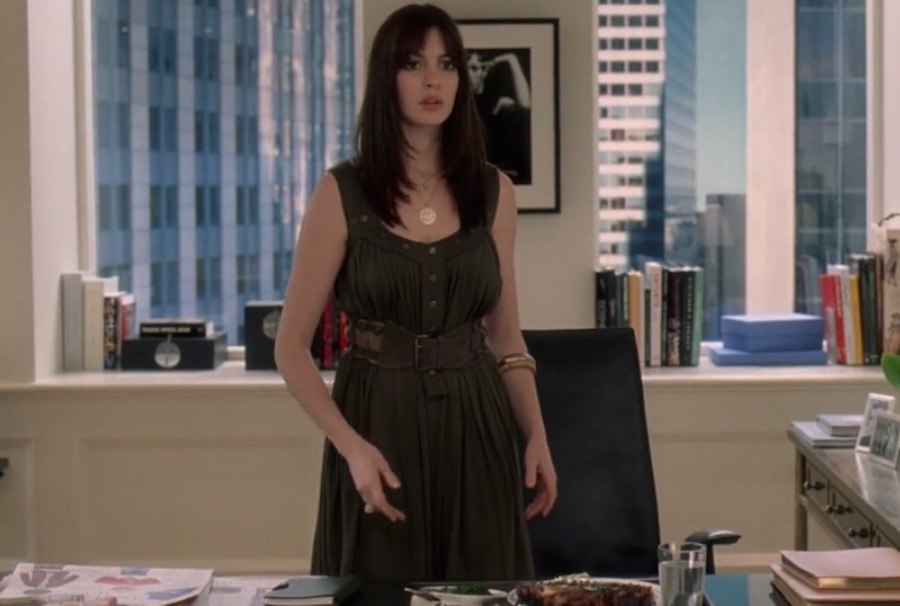 Because a thin, little belt just wouldn't do.
Which DWP look was your favorite?