Dev Patel brought his mom to the Oscars, and now we're even more obsessed with him
We were ALREADY obsessed with him, but Dev Patel just upped his ~dream date~ status when he brought his mom to the Oscars. It's just the kind of news we need to brighten our Monday…don't you agree?
On Sunday, celebrities descended upon Hollywood for the 89th Academy Awards and there was a LOT of star power. Some celebs brought their spouses, while others brought their siblings, but Dev took his plus-one status up a notch.
The sweetest and most adorable date one could take was their mom. Patel, who was nominated for Best Supporting Actor, brought his mom Anita with him, and they are just too cute.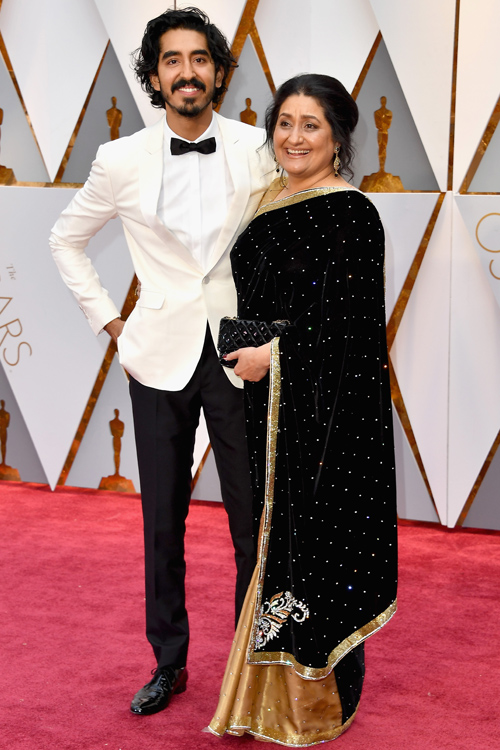 Just look at this mother-son duo — they can't stop smiling and neither can we! The 26-year-old actor couldn't have brought a more beautiful date, and based on the pictures they were both so happy together.
In fact, the Lion star gushed numerous times about his mother while doing red carpet interviews. While talking to The Daily Mail's Baz Bamigboye, Patel revealed that he owes everything to him lovely mom.
"She encouraged me to act in the first place. She always told me to work hard and do my best and I've followed her instructions. She's worked hard all her life and I hope that I've followed her example," Patel told The Daily Mail.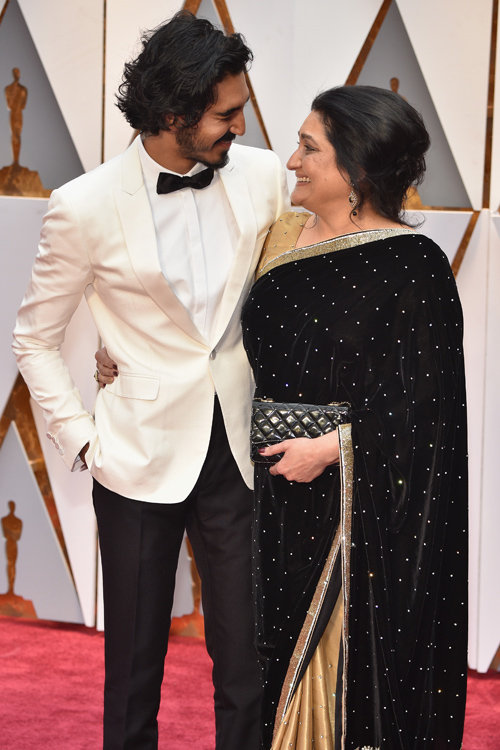 "I'm so excited that my mum is my plus one," he added.
During another interview with Ryan Seacrest for E! News via the Washington Post, Patel said, "My mom's, like, on the verge of tears."
To ease his mother's nerves, the London native held his mom's hand all night long. They held hands during his interview with Seacrest and on the red carpet because they truly are the most precious mother-son duo.
In case you were wondering, Patel is clearly the world's best son!
Their sweet moments didn't end when the show started either. Whenever Patel was shown on screen he was holding his mom's hand or laughing with her. It's pretty much the best thing we've ever seen.
Oh, and we're not alone. Celebrities took to Twitter to share their sentiments about the Patels' bond, including Mindy Kaling.
What do you think about The Newsroom actor's Oscar date choice?