Emily VanCamp finally gave us details on how Josh Bowman proposed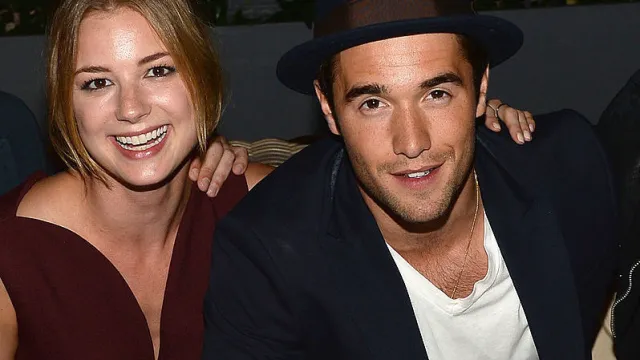 Emily VanCamp is probably having one of the best weeks on record. Not only did VanCamp get engaged to her Revenge costar Josh Bowman, but her new show, The Resident, was officially picked up by Fox to air this fall.
VanCamp surprised fans by uploading an adorable photo of her new engagement ring to Instagram, with a simple heart caption. Naturally, fans were *begging* to learn more. Now, VanCamp has opened up to People.com about her whirlwind week, revealing just how happy she is. She told the mag, "It's literally only been a couple of days, but it's amazing. I'm really happy!"
VanCamp and Bowman met in 2011 on the set of Revenge, where he played her love interest, and later husband on the series. The Everwood actress opened up about Bowman's romantic proposal on a hike. "We were in nature on a hike kind of doing what we do," she said. "It was very, sort of, us. It was great, beautiful."
VanCamp also revealed to Entertainment Tonight that she found out her show got picked up almost immediately after getting engaged.
"It's been a crazy week, VanCamp said. "I found out about the show two hours after we got engaged so it was, like — I don't think I slept for three nights. It's been good, it's been really positive.
While VanCamp and Bowman are newly engaged, they're not rushing into any wedding plans."I never was the girl who knew what she wanted to do for a wedding," she said. "[I'm] just enjoying this moment. It's really nice, you know?"
We're so happy for VanCamp and Bowman. While their Revenge characters Emily Thorne and Daniel Grayson didn't have an entirely happy ending, we're glad the actors are getting one in real life!