Destiny's Child singer Michelle Williams revealed that she's seeking help for depression, and we stand with her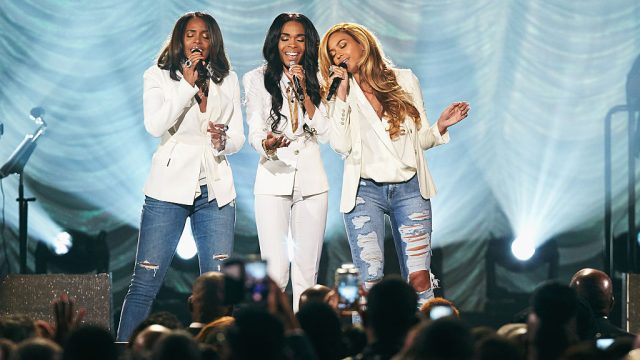 In a candid Instagram post on July 17th, Destiny's Child singer Michelle Williams revealed that she's seeking treatment for her depression — and she's (rightly) proud. Williams has spoken out about mental illness in the past, describing what it was like to be depressed while she was a member of the biggest girl group in the world, and she's been a strong voice for those suffering in silence.
In her Instagram post, she wrote:
Her words are powerful, and we hope they're read by the 11.3% (or more) of U.S. youth who are suffering from depression.
TMZ reports that Williams has checked into a mental health facility outside of Los Angeles, where she's presumably undergoing treatment. It's an important step in coping with her mental illness, and one that too few people are able to take.
On her Instagram post, Tina Knowles left some sweet words of encouragement. Knowles, of course, is Beyoncé's mom and was heavily involved with Destiny's Child.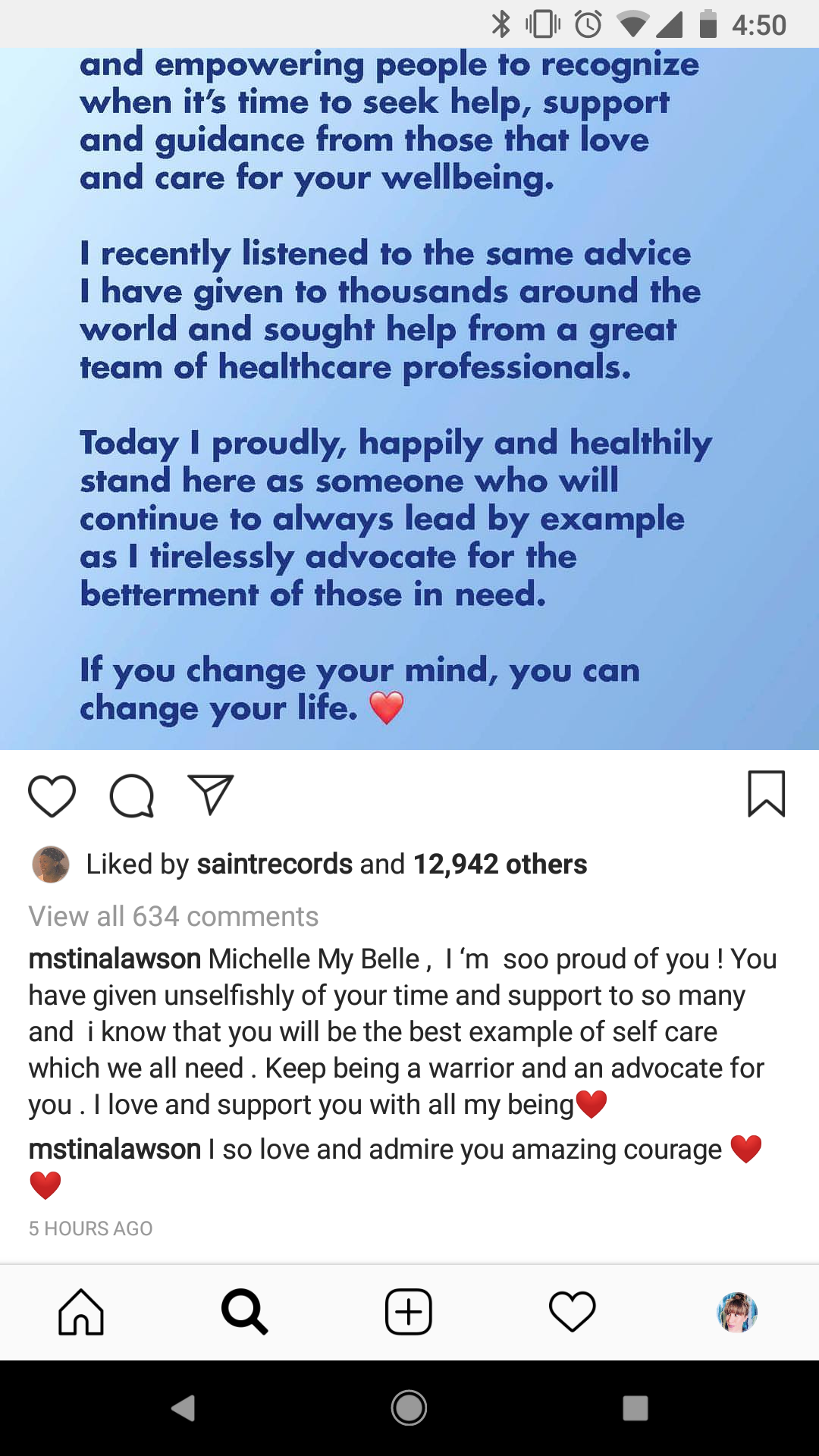 In a January interview with Forbes, Williams described depression as "a profound sadness, a profound worthlessness, which even after you have accomplished so much – you can be the best wife, mom, artist in the world but you don't feel like that – you feel worthless. So none of your career accomplishments, none of that even matters." Today, she's bravely taking her well-being into her own hands.
If you or someone you love is suffering from depression or suicidal thoughts, know that there is affordable treatment for mental illness available. You can also call the National Suicide Prevention Lifeline at 1-800-273-8255 to speak with someone who can help. And you can chat with a counselor online here. All services are free and available 24/7.