We dare you not to eat these dessert-themed purses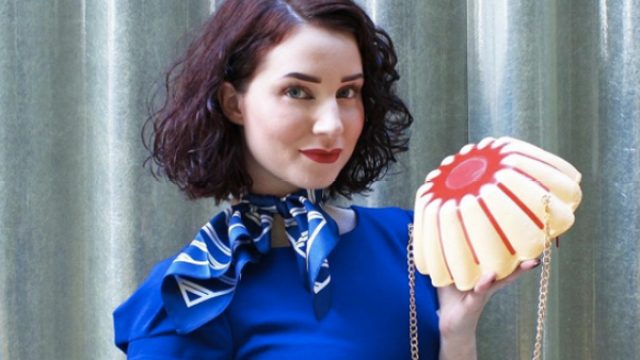 If you are hungry, you probably shouldn't read this. Seriously, we dare you not to eat these dessert-themed purses…we double dog dare you!
We know that nothing is off limits when it comes to fashion. Therefore, why not wear your favorite dessert as a handbag?
Thanks to Rommydebommy and her Etsy store, now you can have your dessert and wear it too. Rommydebommy is an accessory designer from Rotterdam, Netherlands. And she's created an international sensation with these delightful accessories.
There are all kinds of dessert-themed purses available in this Etsy shop, and they look so real.
It's really hard not to want to bite into one of these handbags as well scroll through the store.
According to The Nerdist, Rommy started making these fabulous creations two years ago. She wanted to have a fun handbag, and couldn't find one. So, she started making dessert-themed purses – as easy as that.
Now, you can get your hands on one of these cool items.
So how does the accessory designer get such life-like results? She takes a LOT of time doing research.
"If I'm making a slice of cake, I make sure I use really soft sponge foam to get that cake effect," Rommy told The Nerdist.
The whole process, including replicating the desired food, takes anywhere from a few days to a few weeks.
She said, "It sounds strange but I don't get hungry (looking at) all those cakes, pizzas, cookies, and ice cream," she said. "If I see a gorgeous, delicious, huge birthday cake, I switch it into a purse!"
If desserts aren't your style, there are plenty of savory foods up for grabs.
Some of the funnest ones are the giant Doritos chip, or avocado toast.
There are necklace options if handbags aren't your favorite accessory.
Waffles anyone?
The designer has also created a line of men's bowties, which are SO awesome. Check out our favorite below…the sour-strip candy tie.
These purses prove yet again that the only thing better than food and fashion is a delicious combination of the two.