"Despacito" is the most-streamed song ever, in case you forgot what a bop it is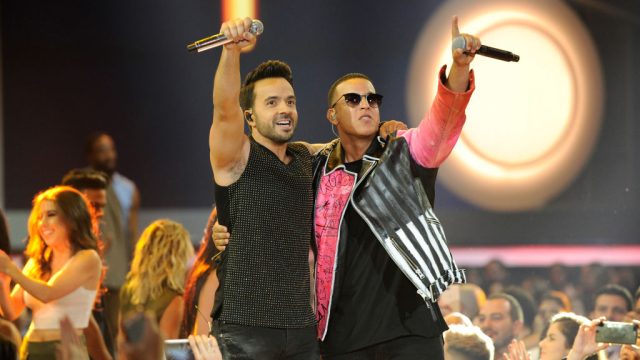 In case you didn't know, "Despacito" is the literal jam. The Spanish banger by Luis Fonsi and Daddy Yankee has been making waves since it was released in January, being dubbed the unofficial song of summer, and now the two artists have more to celebrate. Because "Despacito" has become the most-streamed song in music history.
With over 4.6 million streams across various platforms, both the original and remix featuring Justin Bieber have proven that there's nothing quite like a sensual Latin jam to get your hips moving and your lips singing.
https://www.youtube.com/watch?v=kJQP7kiw5Fk?start=107&feature=oembed
The record actually dethrones Bieber's "Sorry" as the most-streamed song, but we have a feeling he doesn't mind too much. After all, "Despacito" is the first Spanish song to reach the number one spot on Billboard's Hot 100, since the Macarena by Los Del Rio's back in 1996, and that's due in part to Justin and his cult following.
The fact that this comes after the track's music video broke a record on Vevo as a Spanish song with the most views in 24 hours, with a whopping 5.4 million hits, is also no surprise.
Now, "Despacito" is also the most viewed video in Vevo history.
It only takes one listen to the song, original or otherwise, to see why it's so popular. The ballad-meets-pop-anthem captures the sultry Latin vibe we want to be infused in our summer, all season long.
We just hope that Luis, Daddy Yankee, and Justin are all hanging out tonight and celebrating. We'll be listening to the song and doing a happy dance as well.