The Designer Shoes You Should Treat Yourself to, Based on Your Zodiac Sign
With fall right around the corner, we're ready for a fresh start. Whether that's in the workplace, in our love lives, or—our personal favorite area—in our closets, we're ready to embrace newness this autumn. And, what could be better for kicking off the new season than a spanking new pair of kicks?
We rarely treat ourselves to designer items, but we deserve to this year. As with our dating habits and career choices, every zodiac sign has a distinct style, so we turned to the stars to guide us to our beloved new pair of designer shoes. To help you narrow down your search for the best designer shoes to splurge on, we tapped astrologist Lisa Stardust who chose one pair for each zodiac sign.
Shoes from brands such as Gucci, Tory Burch, and Golden Goose will not only make you feel like a million bucks, but you'll hold on to them for years to come—unlike our trusty (albeit easily scuffed Reeboks.) Below, find the perfect pair of designer shoes to treat yourself to based on your zodiac sign.
Aries
Gucci Plastique Logo-Embossed Rubber Mules
$360
Shop it
Nordtrom Rack
Aries favorite color is red, so it's only fitting that these Gucci mules are a bright cherry color. Plus, the unusual rubber material attracts the bold ram. "Aries will want to wear these 24/7 and eagerly show them off to friends," Stardust says.
Taurus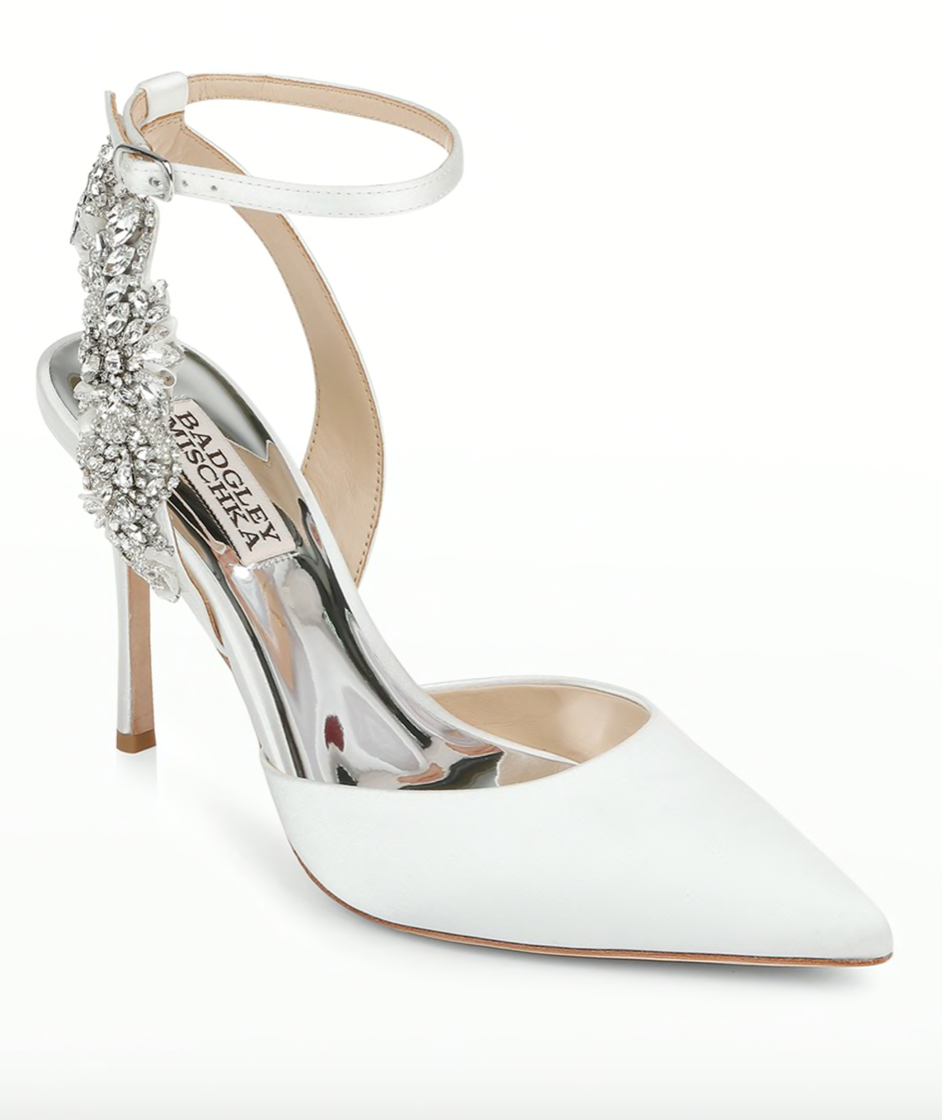 Badgley Mischka Blanca Satin Crystal Ankle-Strap High-Heel Pumps
$245
Shop it
Neiman Marcus
"Tauruses like the flair and decadence of beautiful things, which is why these shoes are perfect for their earthy sentiments," Stardust explains. These elaborate heels are ideal for weddings or a particularly fancy date night. Just be sure to wear a minidress and let these showstoppers have their moment in the spotlight.
Gemini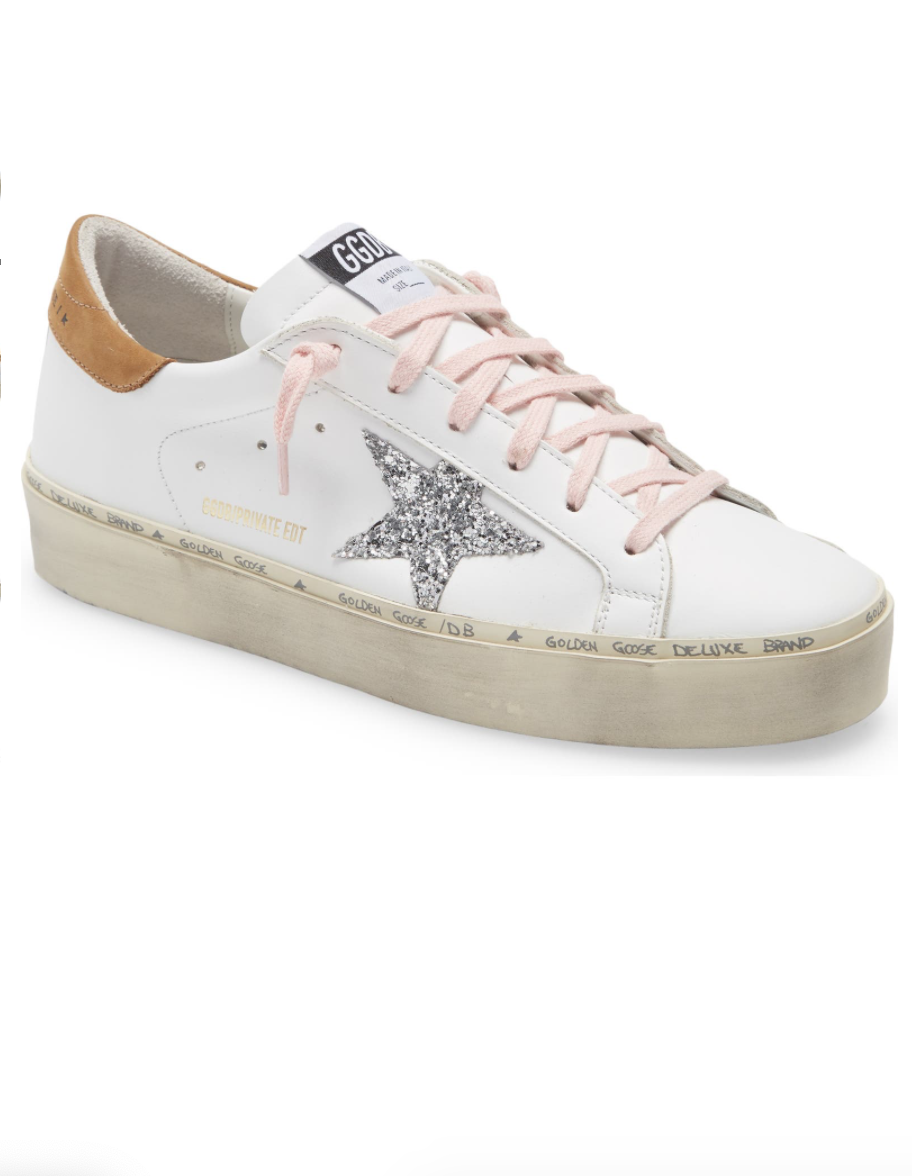 Golden Goose Hi Star Low Top Platform Sneaker
$605
Shop it
Nordstrom
According to Stardust, "a pair of cheeky sneakers will satisfy Gemini's fun wardrobe and aesthetic." These Golden Goose sneakers are anything but boring—with a sequin star and pink laces, any staple outfit will be elevated by these unique kicks.
Cancer
Saint Laurent Court Classic logo-embroidered leather sneakers
$595
Shop it
Net-a-Porter
"These shoes are sporty and cute, which is fitting for Cancer," Stardust explains. Plus, the crab of the zodiac is all about comfort, and these sneakers will likely be one of the comfiest pairs in your closet. The embroidered logo adds a dash of edge to otherwise traditional white sneakers.
Leo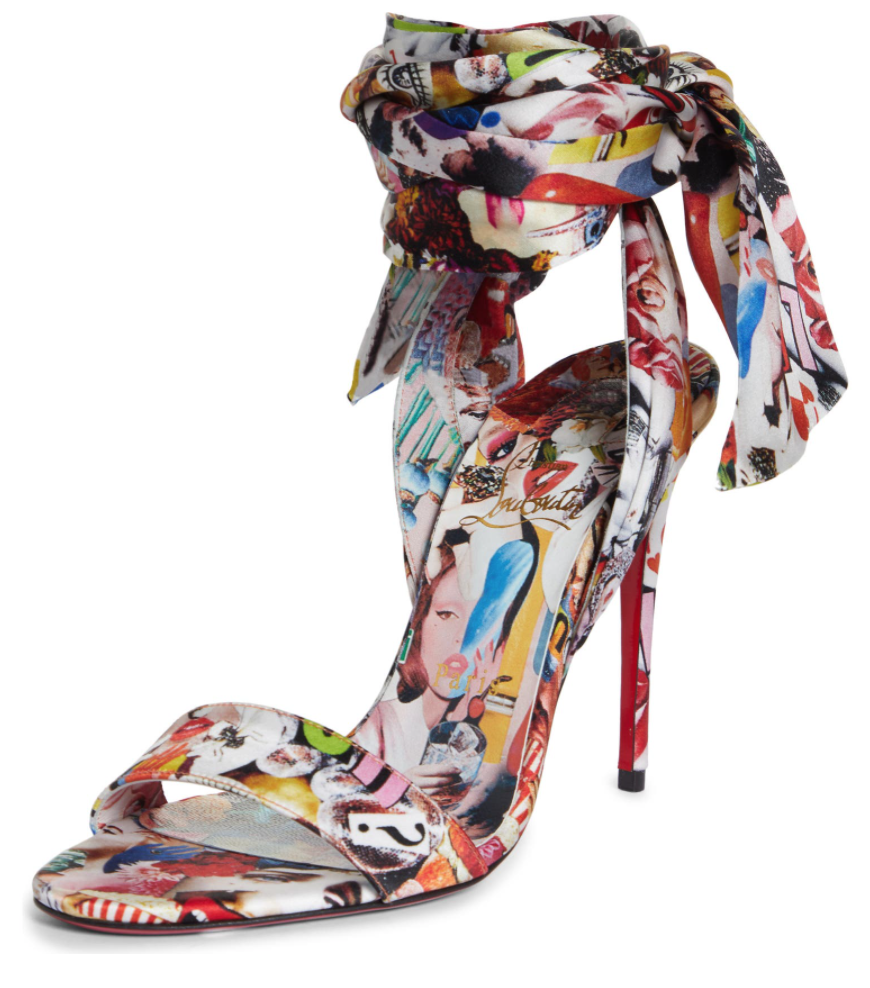 Christian Louboutin Sandale du Desert Sandal
$895
Shop it
Nordstrom
When it comes to designer shoes, few brands do it as good as Christian Louboutin. Made of luxurious silk in a playful print, this pair of stilettos takes the cake for most eye-catching—which is exactly what the lion wants. "Leos like to wear edgy and trendy clothes to stand out, which is why they'll wear shoes that give them attention from everyone," Stardust says.
Virgo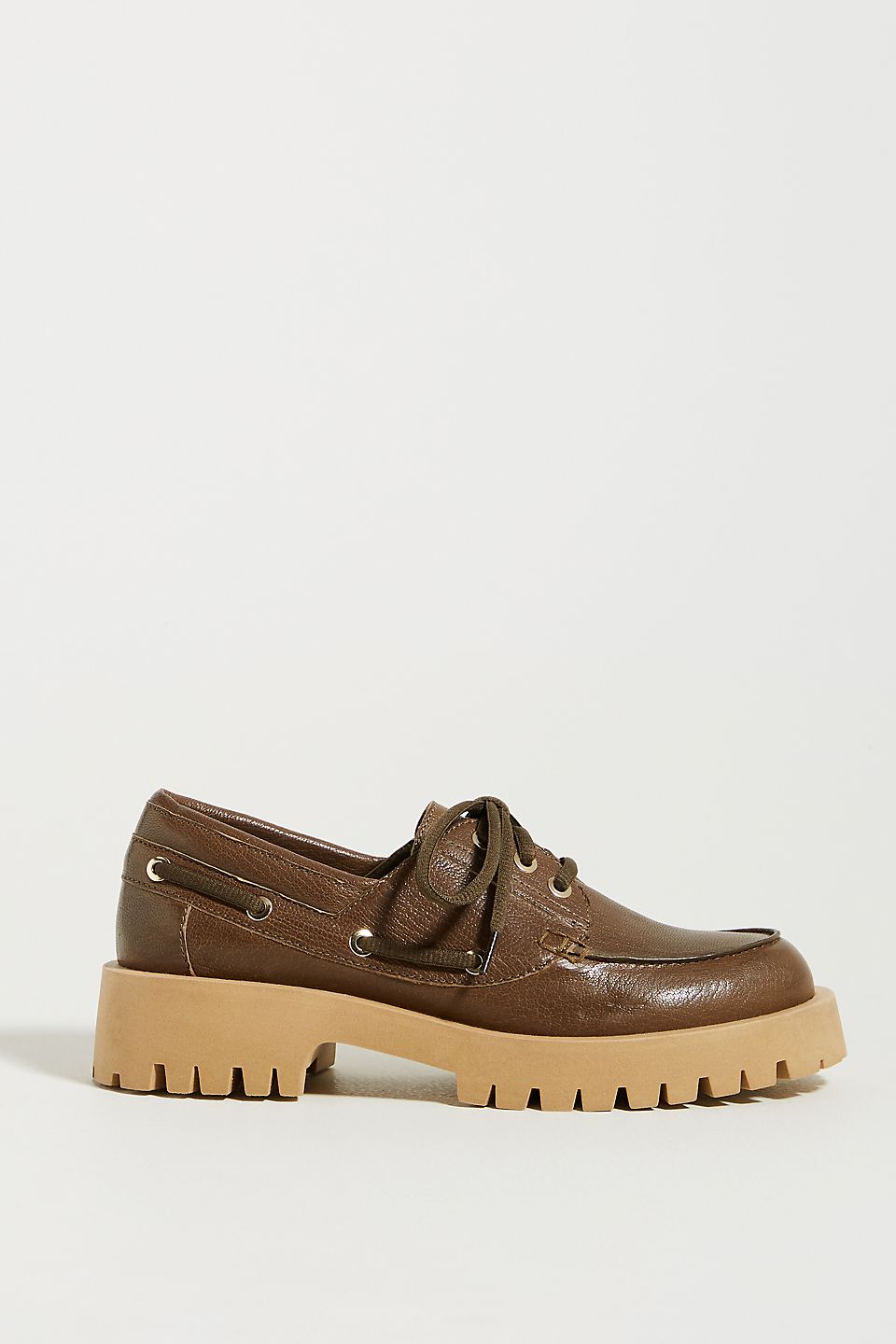 Bruno Premi Lug Sole Platform Boat Shoes
$170
Shop it
Anthropologie
"These shoes have the right amount of prep, function, and style for Virgo to wear to school or when socializing," Stardust says. The perfectionists of the zodiac don't mess around with the latest trends—they stick to the tried and true classics in earthy tones, just like these polished boat shoes.
Libra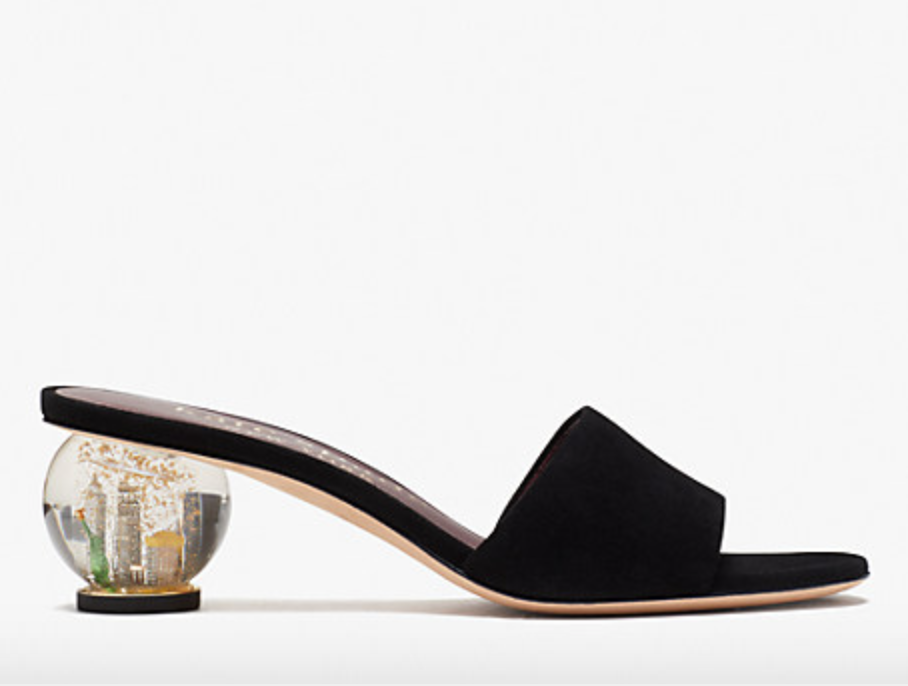 Kate Spade Polished Slide Sandals
$198
Shop it
Kate Spade New York
According to Stardust, "romantic Libras like to feel as though they're in a glamorous fairy tale, which is why these shoes will suffice their vibe." It doesn't get dreamier than these slides that evoke snow globe vibes. Sign the scales up.
Scorpio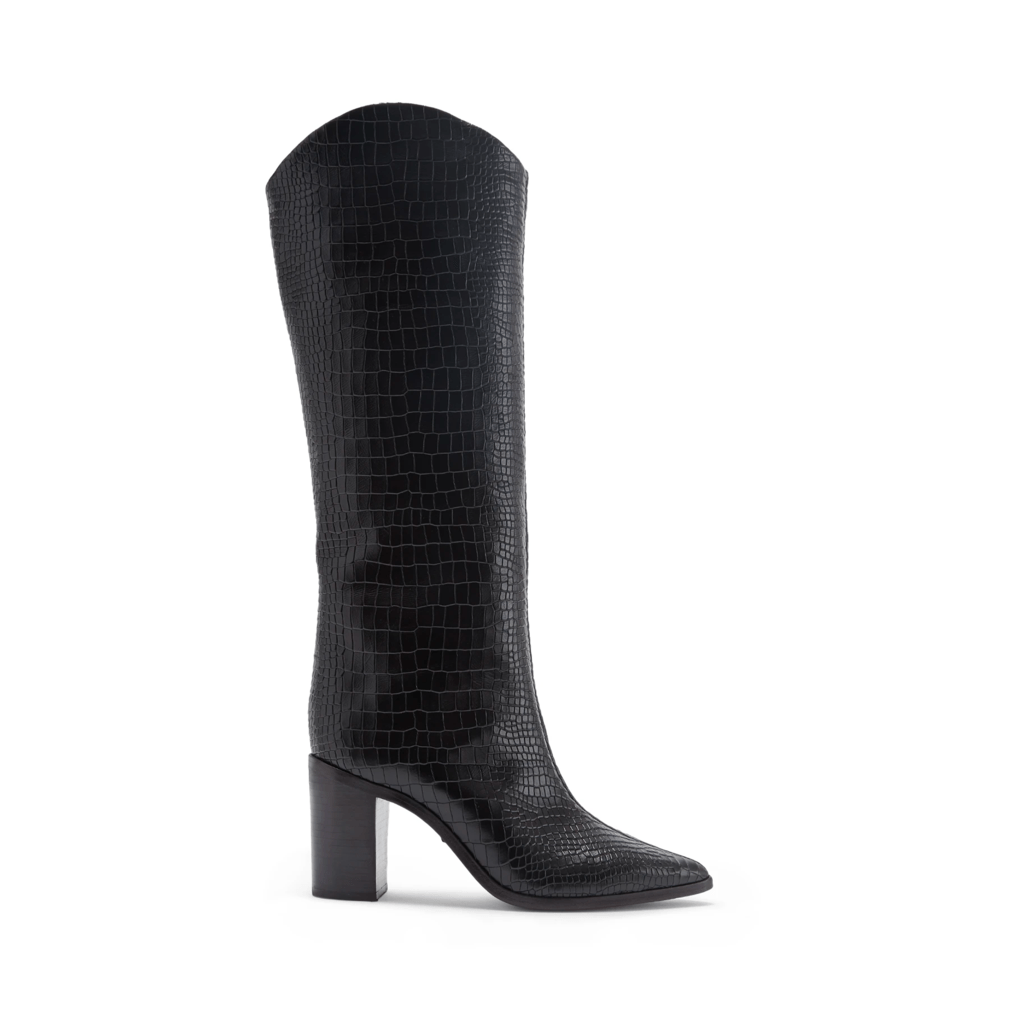 Schutz Analeah Boot
$238
Shop it
Schutz
"Scorpios know how to vamp up any look, which is why the passionate sign will opt for a pair of seductive thigh-high boots," Stardust explains. I mean, who wouldn't want to strut around town in these croc boots, day or night? Certainly not the scorpion, that's who.
Sagittarius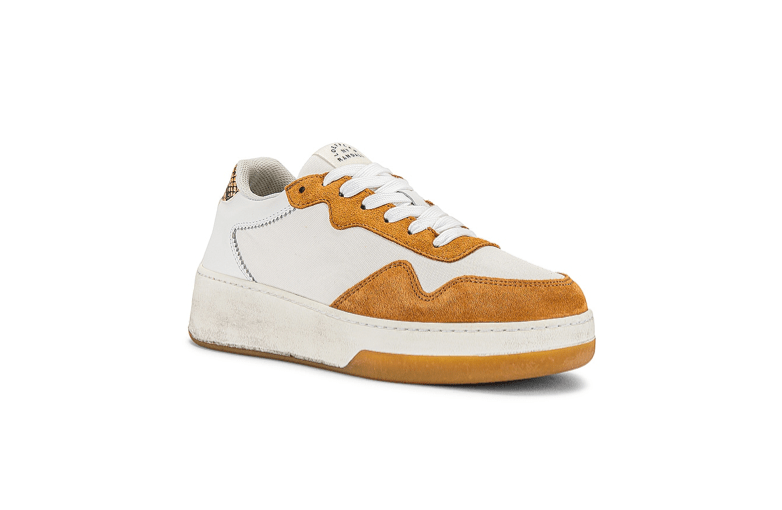 Loeffler Randall Keira Sneaker
$295
Shop it
Revolve
"These are the perfect pair of kicks for Sagittarius to roam the globe in and spark up philosophical conversations with others while wearing," Stardust says. The Archer values simple pieces that are both comfortable and stylish, so these suede sneakers fit the bill perfectly—and they're perfect for fall.
Capricorn
Gucci Deva Horsebit & Chain Convertible Pointed Toe Ballet Flat
$890
Shop it
Nordstrom
"A classic ballet flat in a neutral color is ideal for a Capricorn to wear at the office, during meetings, and after work for cocktail hour with colleagues," Stardust says. The goat appreciates understated elegance, which is evident in these chunky chain flats.
Aquarius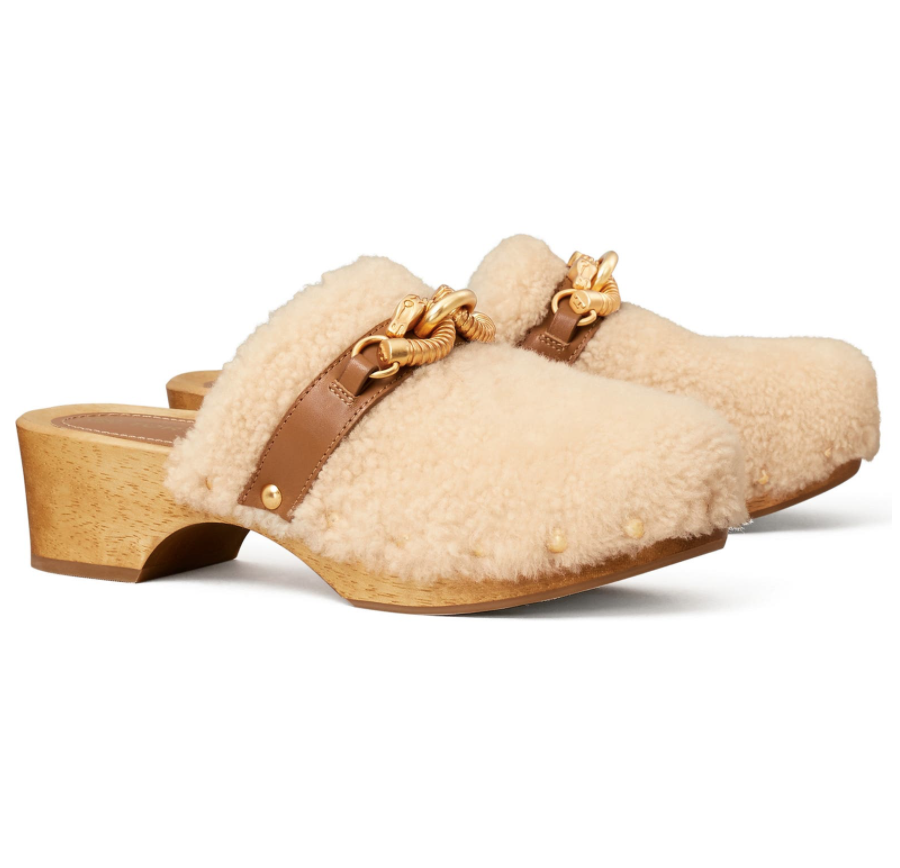 Tory Burch Jessa Genuine Shearling Clog
$368
Shop it
Nordstrom
"Aquarius likes vintage shoes that have a modern day of feel," according to Stardust. "These shearling clogs will make them feel as though they're right out of a '70s movie—with a modern twist." The water-bearer isn't afraid to try new styles, so this not-so-typical clog is right up their alley.
Pisces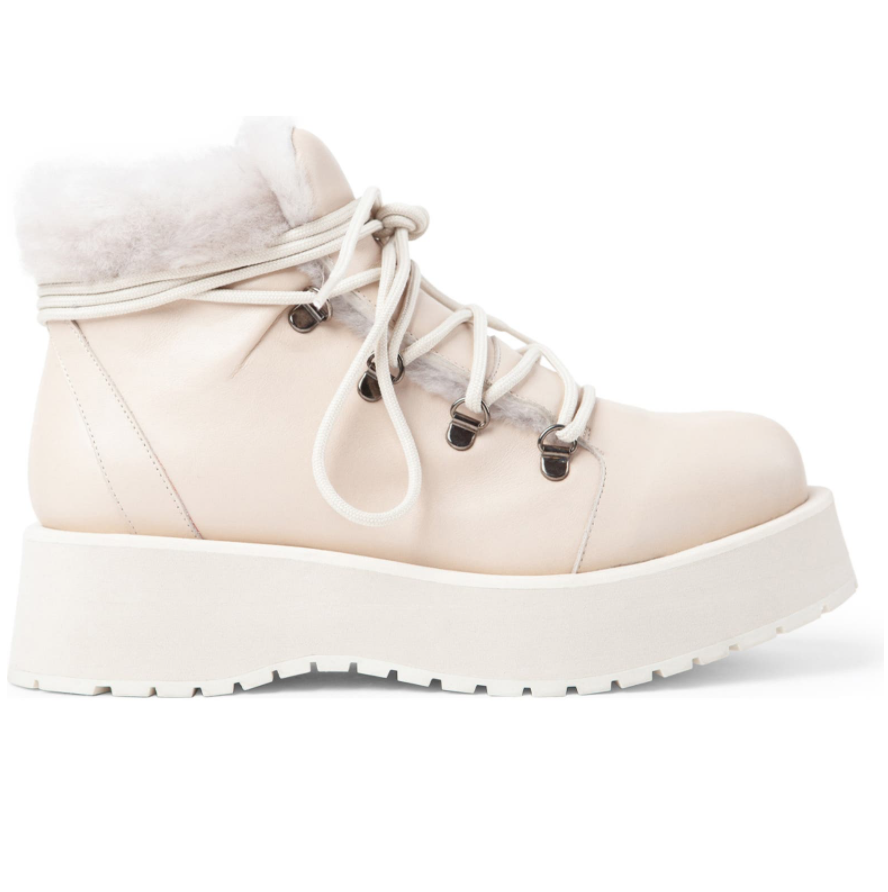 Paloma Barcelo Mimi Genuine Shearling Winter Boot
$425
Shop it
Nordstrom
"Pisces rules the feet," Stardust explains of the sign's erogenous zone. "So, they'll need a pair of comfy shoes to keep their feet toasty throughout chilly days." These neutral shearling boots will pair well with any winter outfit, and will allow adventurous Pisces to roam around comfortably.