This designer sent pink pussy hats down the runway at Milan Fashion Week, and we're giving a standing ovation
The hallowed halls of Fashion Week have become a political platform this year, with designers showing everything from slogan T-shirts to battle-ready womenswear in their collections. The latest brand to jump on board is Missoni: The designer sent models down the runway in pink pussy hats at Milan Fashion Week over the weekend, and we're loving the addition.
The pussy hat made its formidable debut at the Women's March in January, adorning the heads of protesters around the world who'd furiously knitted thousands of the caps in advance of the rally. Adding its own signature patterned twist to the cap, Missoni's high-fashion hats were worn by the likes of Gigi Hadid and designer Angela Missoni herself, and given out to audience members at the fashion show.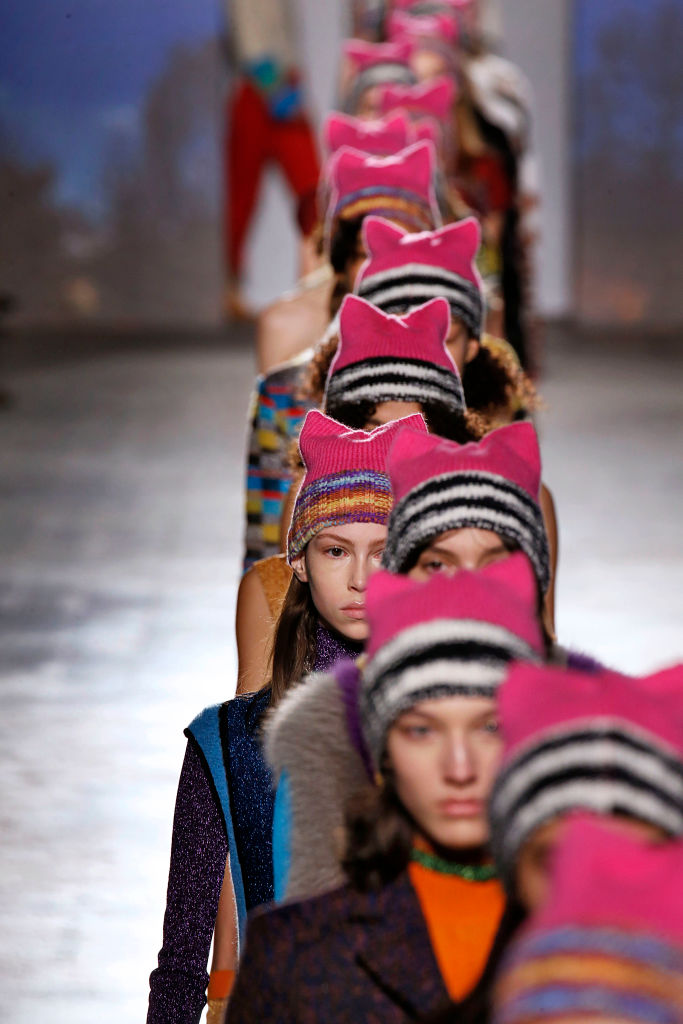 At the close of the presentation, 40 models graced the runway in the pointy-eared hats, tweaked slightly to include Missoni's stripes and zig-zag prints. When Missoni came out to take her bow, the designer took the opportunity to welcome audience members onto the catwalk as a show of unity "at a time of uncertainty."
Watch the clip below for her full speech!