This designer just created an entire collection inspired by "The Jungle Book"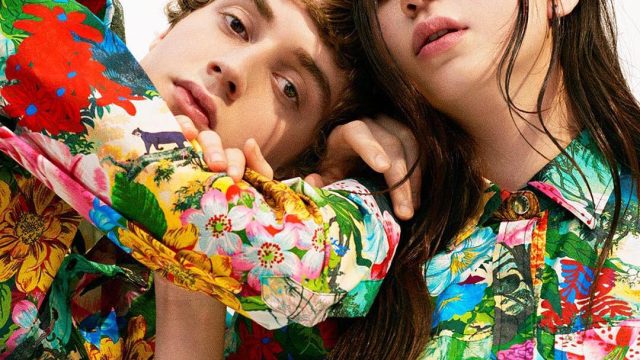 Though we've been (impatiently) waiting for The Jungle Book to hit theaters on April 15, we won't have to wait much longer for something just as awesome: a The Jungle Book clothing line!
In collaboration with Disney, fashion brand KENZO designed a limited edition collection of clothes inspired by The Jungle Book's iconic characters. The best part: It will be released on their website and at Bergdorf Goodman on April 7 — so, tomorrow.
"I think the movie is about this idea of the duality of humans and nature and protecting nature, and I think that the house is really about that, as well," Carol Lim, KENZO's co-creative director, told Nylon. Lim adds that, along with fellow creative director Humberto Leon, she combed through Disney's archives and admired the original film's drawings for inspiration. (Lucky! I mean, can you imagine how magical Disney's archives are?)
The collection will include vivid, fun pieces for both men and women, which will be ready-to-wear. Based on the preview images we've seen so far, it looks as though this line was made for spring and summer. Plus, quite a few Disney characters were incorporated into the actual designs: Shere Khan, King Louie, and even Bagheera – just to name a few.
Considering that this The Jungle Book clothing collection makes us smile like crazy, we're seriously hoping that it doesn't sell out too fast! Because these pieces would serve as the perfect bare necessities.