Why buying designer may actually be more economical than buying fast fashion
I've never been the type to buy designer clothes or accessories. At first, I couldn't afford them, and to be honest, I used to take pride in making a $20 dress look like a million bucks. In fact, well into my 20s, I still found myself overbuying trendy fast-fashion items. But had I invested the couple hundred dollars I spent on throw-away pieces in designer clothes instead, my wallet, my closet, and landfills would today be in a much better place.
Despite knowing that I should invest in quality pieces, I still cave from time to time. Typically, before I go on vacation, I spend a couple hundred dollars buying bathing suits, coverups, accessories, day dresses, the works—all from fast-fashion giants like Forever 21. When I return home, however, I'm lucky if I get a few more wears from each piece before they float around in my closet for months and eventually end up in a trash bag making its way to a donation center. And that's a best-case scenario. Worst-case (and often the most common) scenario? When I'm done with my cheap pieces, they're garbage. I can't resell them, and usually, they're too trendy or beat up to give away. This not only contributes to overflowing landfills, but it's also a waste of money. It's a vicious, wasteful cycle. 
According to Remake, a nonprofit organization committed to helping fashion consumers become more conscious, clothing that ends up in landfills can inhabit the planet upwards of 200 years. Over the course of their lifetime, they decompose and emit methane, a greenhouse gas more potent than carbon. To put this into perspective, about 25 percent of the manmade global warming we're experiencing is caused by methane emissions, aka, our fast-fashion garbage. Remake also reports that the U.S. alone sends about 21 billion pounds of textile waste to landfills every year, and globally, 80 percent of discarded textiles are doomed for the landfill or incineration, with only 10 to 15 percent of donated clothing actually ending up in secondhand markets.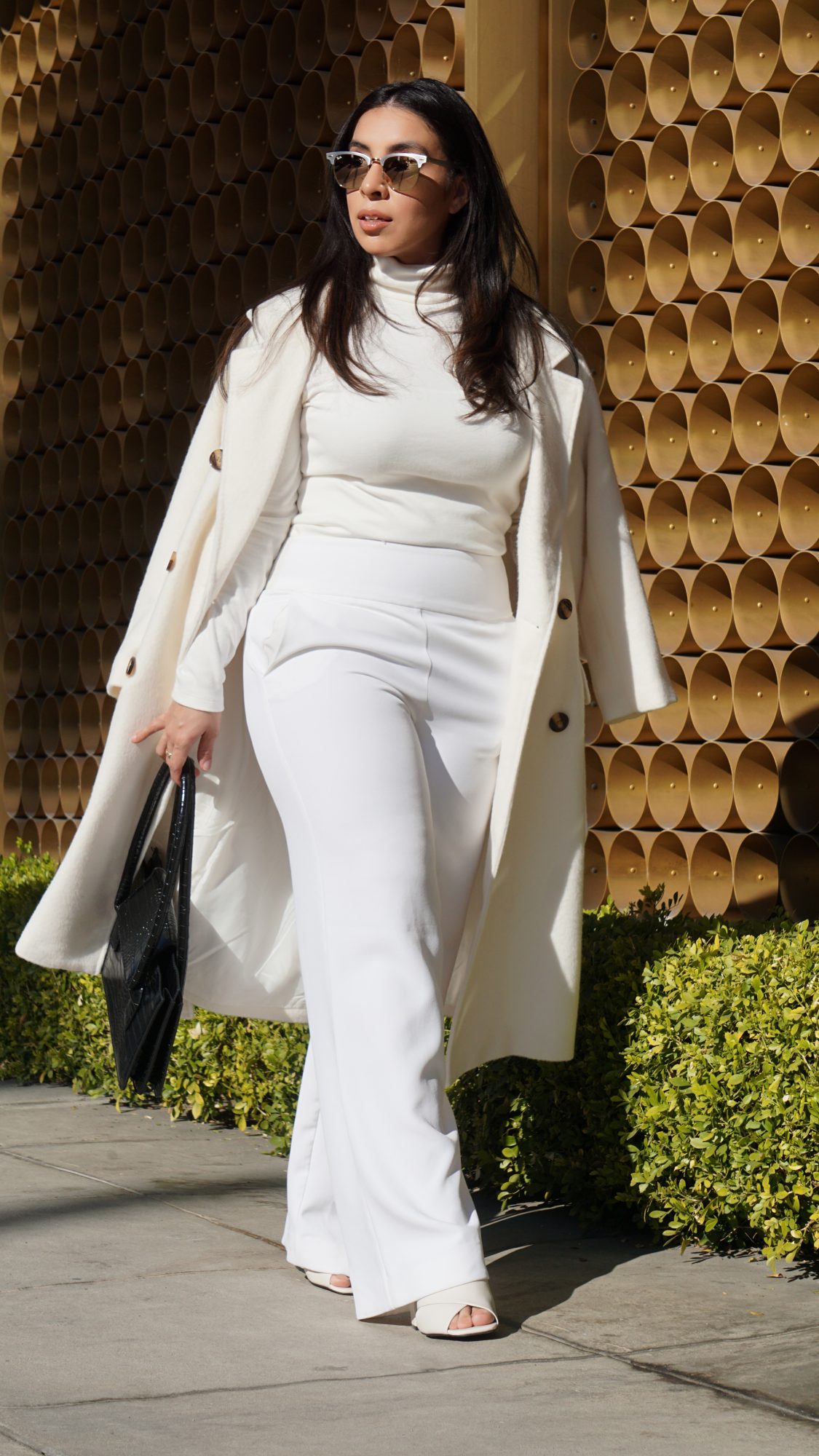 Buying designer clothes and accessories is expensive, and let's get one thing clear: I'm not rolling in the dough, and I can't say there will ever be a point when a Zara sale doesn't excite me. But it's all about making a conscious decision to choose quality over quantity. Buying designer inevitably means you treasure the piece more. It's a pricey investment so you'll never buy anything you don't absolutely love. You take better care of it, you wear it more often, and you keep it much longer which means it wont up in landfills as much. In the long run, it pays for itself much better than those throw-away items you buy at the mall, even if you don't do it all the time.
Victoria Sechrist, a financial trainer at The Financial Gym, advises that when shopping for clothes, "the first thing isn't to consider price, but to consider value." She says that asking yourself questions like, "What do you value in what you wear? Is it important to you that you're constantly keeping up with trends? Are you concerned with sustainability?" can help you evaluate your priorities when it comes to shopping.
"With the right money management, the majority of consumers can absolutely buy the occasional designer item," says Sechrist. "But it's a trade-off."
Financial blogger Paula Pant explains, "You can afford anything, but not everything." If you decide that the occasional designer item is more important than being able to go out to lunch a few times a week, then make sure that your actions reflect that. Look at your statements and see if you're spending the equivalent of a designer item in dining out each month."
It's also important to note that items like classic Chanel pieces and Louis Vuitton bags are constantly increasing in value. Although designer items may come at a much higher cost, you can always resell them (sometimes for a profit) if they're in good condition, and use that money to buy new pieces. 
https://www.instagram.com/p/B6i3IRLF9LZ
Here are a few ways to be a more conscious shopper:
Browse re-sale sites.
Consignment websites are my go-to for buying and reselling designer items since I can find designer pieces at much more attainable prices. I'm yet to actually walk into a designer store and drop a month's rent on the most affordable item in the store. The RealReal, Poshmark, and Tradesy often list classic pieces for so much cheaper than retail, like this Oscar de la Renta scarf for $20 and this Louis Vuitton Boston Bag for under $275. And the best part is, you can return as a seller when you've gotten bored with your purchase and potentially make money. Plus, there are no pretentious sales people, and you can shop from the comfort of your own home, where you can evaluate your finances and crunch the numbers in private.
Keep an eye out for sales.
"You want to be sure to do your homework so you can get the best price for the item," explains Kimberly Palmer, a personal finance expert at NerdWallet. "For example, most designers usually have a big Black Friday sale, and subscribing to the email newsletters often give you an additional percentage off. Other brands have seasonal sales like end-of-summer or end-of-winter sales. And if you track the brand on Instagram, you can often see sales announced there first, so you're always in the loop." Palmer also advises that you consider shopping in a state with a low sales tax, such as Hawaii or Oregon. "If you are traveling to one of those states anyway, then it can be worth it to make your designer purchase there."
Shop at secondhand stores.
Your local secondhand shop can be an excellent source for thrifting everything from designer bags to vintage dresses. And, truth be told, many of the trends that are in designer stores now (like beaded bags and logo tees) can be found secondhand for a fraction of the price.
Shop less frequently.
The obvious suggestion requires some re-prioritizing of your shopping habits. We're not saying you can't ever shop at Zara, but be mindful of overbuying. I'll never not be a fan of high-low dressing, but if I had a dollar for every impulse fast-fashion purchase I ever made, I'd have enough to buy a new pair of Christian Louboutin heels. The point is to focus on buying basics and classic pieces you really need in your closet and are less likely to toss out after a few wears. Buying less inevitably frees up funds for those timeless splurges.
Go the rental route.
If you have a fabulous trip planned or upcoming event, you can still wear designer clothes without going completely broke. Consider renting from sites like Rent The Runway, where you can find anything from Céline sunglasses for $55 to a Diane von Furstenberg wrap dress for $85. Karishma Parikh, a financial trainer at The Financial Gym, says, "if you feel like splurging, classic pieces are the way to go, but if you are someone that likes trendy items, you should opt for a subscription service for variety throughout the seasons. This allows you to have a fixed expense in the budget to put towards keeping your wardrobe fresh." She notes that she has a client who has a monthly Rent the Runway budget "specifically to rent statement coats throughout the winter. She's staying on trend, spicing up her wardrobe and not going into credit card debt to do so."
Know your finances.
Most importantly, it's crucial to know your finances and not go too far trying to overhaul your closet with Louboutin heels and Chanel jackets. Dana Marineau, financial advocate and VP at Credit Karma, says, "the key is to avoid spending beyond your means by being thoughtful about what you're purchasing and how you're paying for it."
"Once you decide you want to buy something, sleep on it first to avoid impulse shopping. If days later you're set on a specific item, evaluate the cost (including tax!), and check how much money you have saved. Ask yourself if you have enough in savings for an emergency, if you've paid all your bills that month, if you've paid down any outstanding debts, and if this purchase will still leave you feeling comfortable with the amount of money you have left. It isn't about saying no to yourself; rather, it's being realistic and making sure you aren't spending frivolously and beyond your means."
At the end of the day, shopping for fashion is a truly personal experience; we all have different salaries, priorities, expenses, and wardrobe goals. However, my point is this: Don't write off buying designer clothes right away simply because you think you can't afford it. With some careful planning and saving tactics, you can own the pieces you lust over. As Sechrist says, "there's no specific salary you should be making before you start buying designer brands. You'll make this decision by looking at your whole financial picture." The important part to remember is to spend only what you have. By no means should you go into debt over a Balenciaga bag.