Desi Perkins's new Sahara sunglasses collection with Quay Australia is giving us heart-eyes
Quay (pronounced key) is one of those brands we found on Insta, and it was love at first sight. Kinda the same way we feel about YouTube beauty guru Desi Perkins. The Australian-based sunglasses brand Quay and Desi Perkins are teaming up once again. The beauty influencer and top YouTuber is coming out with the Sahara collection, and the best part? It's launching next week! Let's just say we are getting our typing fingers ready, because this is sure to fly off the shelves. The all new dessert-themed sunglasses collection is launching on April 3rd. That is so soon that you'll want to set your alarms and get your bank account ready.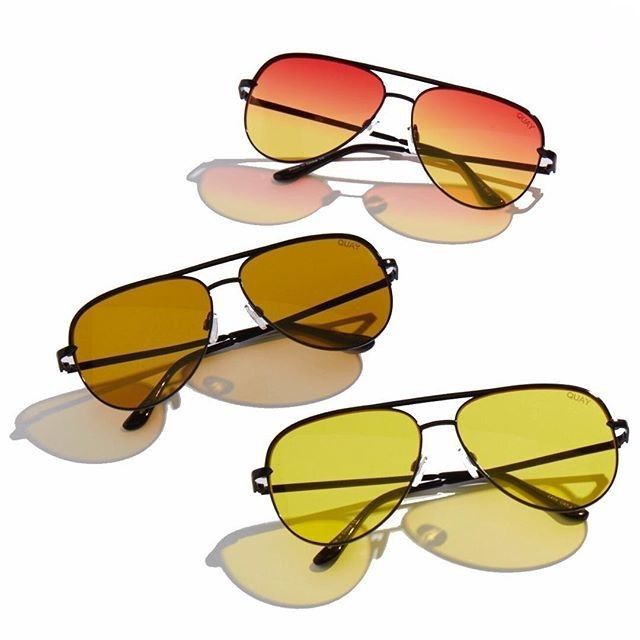 The Desi Perkins Sahara collection will include three colors to choose from— olive, yellow, and orange faded, which looks like a gorgeous sunset!
Each pair in the collection will be $65, each, and will be available at QuayAustralia.com.
Is it a little extra that we want all three of these new pairs?
The flat frames are on a black metal frame, and even though they feature light colored lenses, they all offer 100% UV protection. While the Sahara collection is all about colored lenses, Desi's High Key collection ($60  each) are all about mirrored lenses.
It really doesn't get more summer cool-girl than this.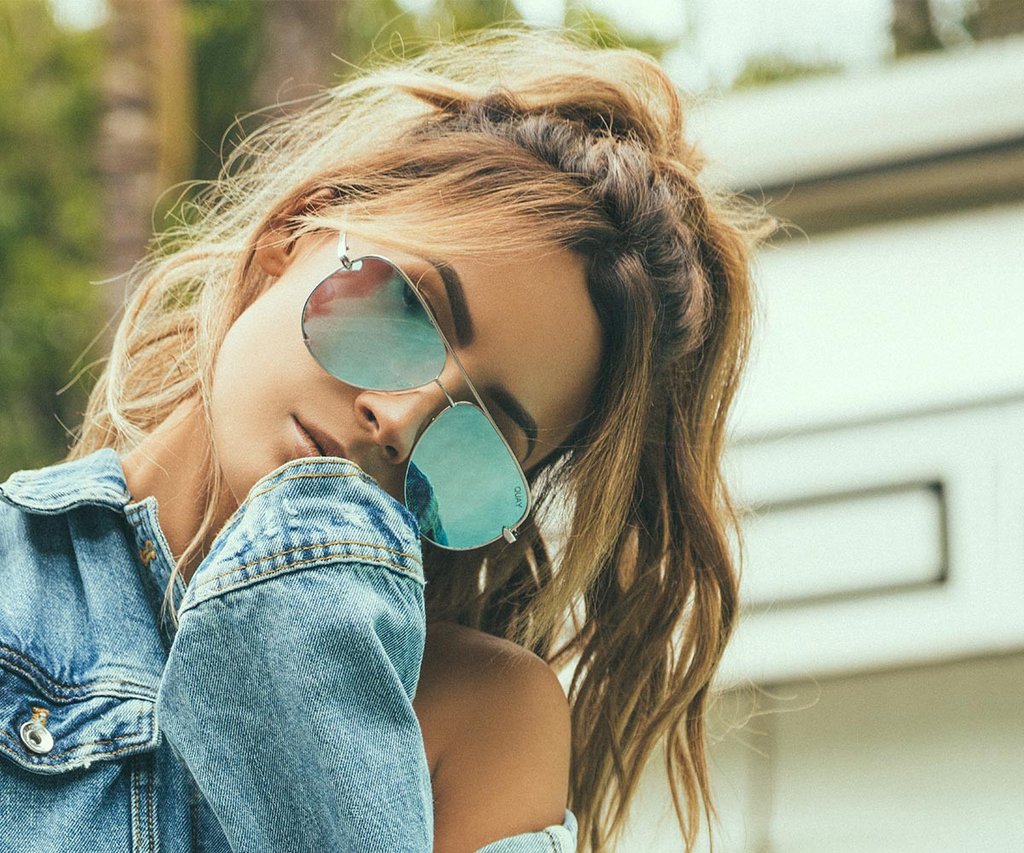 Can't wait to get your hands on some Quay x Desi sunnies? Shop her High Key collection here!