The stars of "Descendants 2" are so excited about the new movie — and TBH, so are we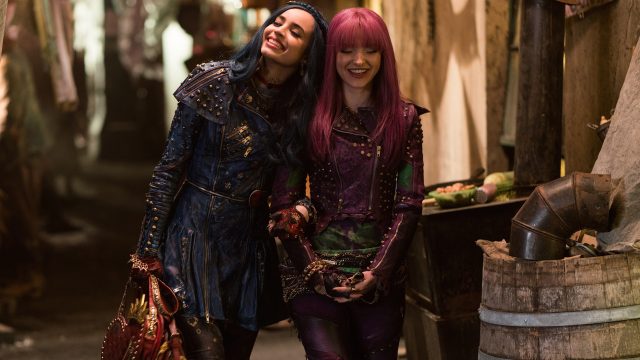 Mal, Carlos, Jay, and Evie — aka, the kids of your favorite Disney Big Bads — are adjusting to life in Auradon in Descendants 2.
The sequel — which sees the return of stars Dove Cameron, Cameron Boyce, Booboo Stewart, Sofia Carson, and Mitchell Hope — ups the stakes as Ben, the son of Belle and the Beast, tries to help his friends adjust to being good guys in Auradon. But unfortunately, it may be too difficult for Mal to be the daughter of Maleficent and good as she heads back home to the Isle of the Lost.
At the DCOM's premiere in LA earlier this week, the stars revealed just how excited they are about this new film.
[tempo-video id="5506494083001″ account="4607804089001″]
"Descendants 2 is so different from Descendants 1,"  China Anne McClain, who joins the cast as Uma, Ursula's daughter, explained on the D2 red carpet. "I think that fans are going to love it in a completely different way but still have, obviously, a connection to [Descendants 1] so I cannot wait for them to see it,"
Cameron, who plays Mal, added that there's so much going on in the film that it'll probably surprise fans — in a good way.
"People who love Descendants 1 so much, they're going to get everything they wanted and loved from the first one plus five hundred different things you didn't know that we could cram into one film."
Go ahead and clear your schedule for July 21st. D2 is set to simultaneously air on Disney Channel, Freeform, Disney XD, ABC, Lifetime, and Lifetime Movies at 8:00 p.m.