Dermot Mulroney had a role in "Rogue One" — and you'll literally never guess where
The gentlemen here is Dermot Mulroney, and he probably looks very familiar to you. You've seen him in such movies like My Best Friends Wedding and The Family Stone, and he's popped up in TV shows like New Girl, Shamless, and Friends. Everyone knows Dermot Mulroney! But did you happen to catch Dermot Mulroney's role in Rogue One?
No, he didn't play a Stormtrooper, or a Rebel Soldier, or even a droid. Actually, you don't even see him in the movie. But, he's there, all around you, and you can hear him. That's because Dermot was actually in the Rogue One orchestra.
Yes, Michael from My Best Friends Wedding helped perform the score for Rogue One. And Jurassic World. And Mission: Impossible. Also, Stark Trek.
You see, Dermot is a classically trained cello player, and happened to run into composer Michael Giacchino at the premiere of The Family Stone all the way back in  2005 (A movie Dermot starred in, and  Giacchino scored). The two got to talking, and Dermot told Giacchino that he played the cello, and then dared Giacchino to let him sit in while he recorded the music for a movie. Giacchino agreed to let him join, and well, the rest is history.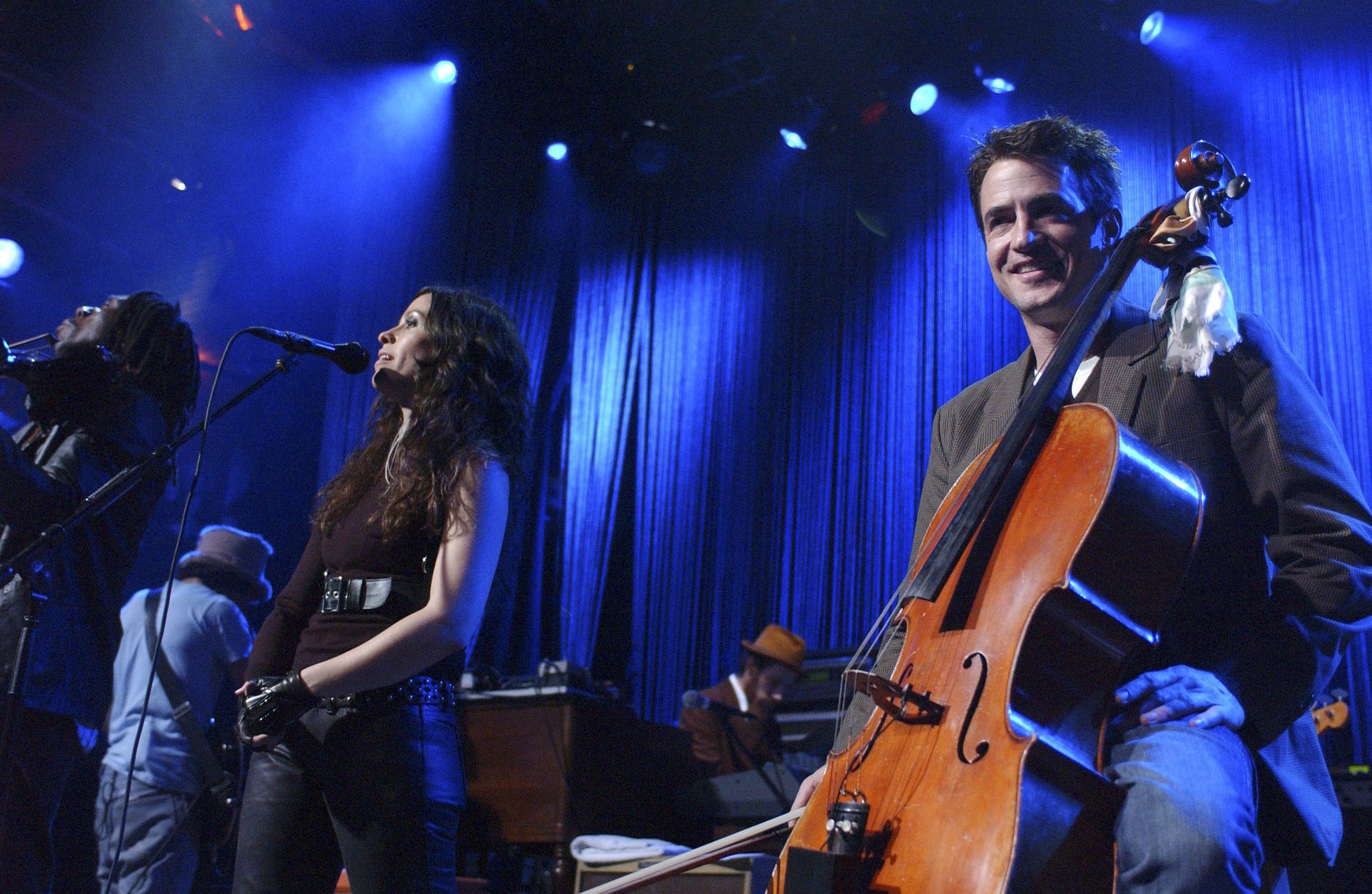 Fast forward 11 years, and now Giacchino is set to score Rogue One, and Dermot is sitting in the orchestra for the first ever stand-alone Star Wars movie – and that's not all. According to the Los Angeles Times, Dermot has played the cello for "nearly" every movie Giacchino has scored since his first time sitting in, for Mission: Impossible 3.
"Obviously, I knew about orchestras, I knew how to play in one, I knew about scoring orchestras, he told the LA Times. "But then when I start doing it, it really became a different perspective for me and such a source of pride — but pride related to the fact that I'm included in an exclusive group of musicians...[growing up] I thought both [acting and cello] were dead-end roads. I thought it was a stupid career path, because there's no chance in hell that I would either be a professional musician or an actor.
And well well well, look where he is now. Actor by day, Star Wars musician by night.