I'm a dermatologist, and this is my skincare routine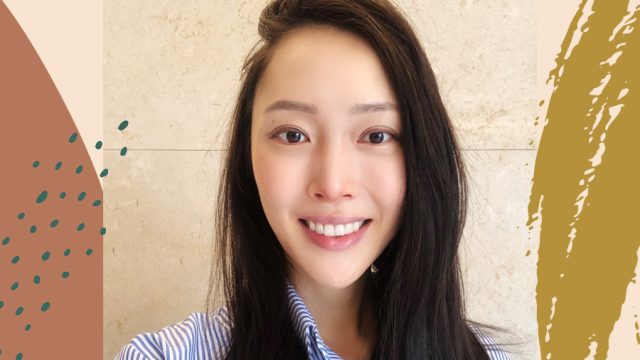 Cleanse, moisturize, sleep, repeat—or not. From the 18-product maximalists to the one-and-done movers and shakers, everybody's skin care routine differs. In A.M. to P.M., we explore the morning and evening routines of people with different skin care concerns, from targeting acne to embracing vegan beauty.
Age: 33
Skin Type: Fitzpatrick skin type II, fair skin
Skin Concerns: Intermittent hormonal acne breakouts, blemishes, acne scarring, mild rosacea and melasma.
I have suffered from acne since my teenage years, (hello, Accutane). Since then, I have had intermittent hormonal acne breakouts. As a result of my high school acne and subsequent breakouts, I now deal with acne scarring and blemishing. I have been able to treat these concerns with laser treatments, like Fraxel resurfacing lasers, as well as skincare products.
As a dermatologist, I often have patients ask, "When should I start using skincare products to help prevent signs of aging?" Personally, I began incorporating anti-aging and brightening skincare products into my routine in my mid-to-late 20s. It's important to find products that work for you and address your specific skin concerns. Now, in my early 30s, I have developed mild rosacea and melasma (facial redness and dark spots) and have had success treating these with topical skincare products like vitamin C, azelaic acid, hydroquinone, and retinol, paired with more laser treatments.
With staying indoors becoming the new normal, I find that moisturizing is key! I apply moisturizers, hand creams, and lip hydrators throughout the day to help prevent dry skin. I reapply anywhere between two to five times throughout the day, depending on how dry my skin is. As we age, we lose natural moisturizing factors and ceramides in our skin, leading to drier skin. It is important to continually hydrate and lock in moisture.
A.M.
I start my morning routine with a gentle cleanser, like Cerave's Hydrating Facial Cleanser, to wipe off any oil, bacteria, and impurities that accumulated during the nighttime or from my sheets. Next up is a vitamin C serum. (the No7 Youthful Vitamin C Fresh Radiance Essenceis a favorite of mine). Vitamin C serums are my go-to antioxidant skincare product. Topical vitamin C has been shown to help protect the skin against damage from sun and environmental pollution by fighting free radicals, and it also brightens skin tone, improves brown spots, and stimulates collagen. (Yes please!)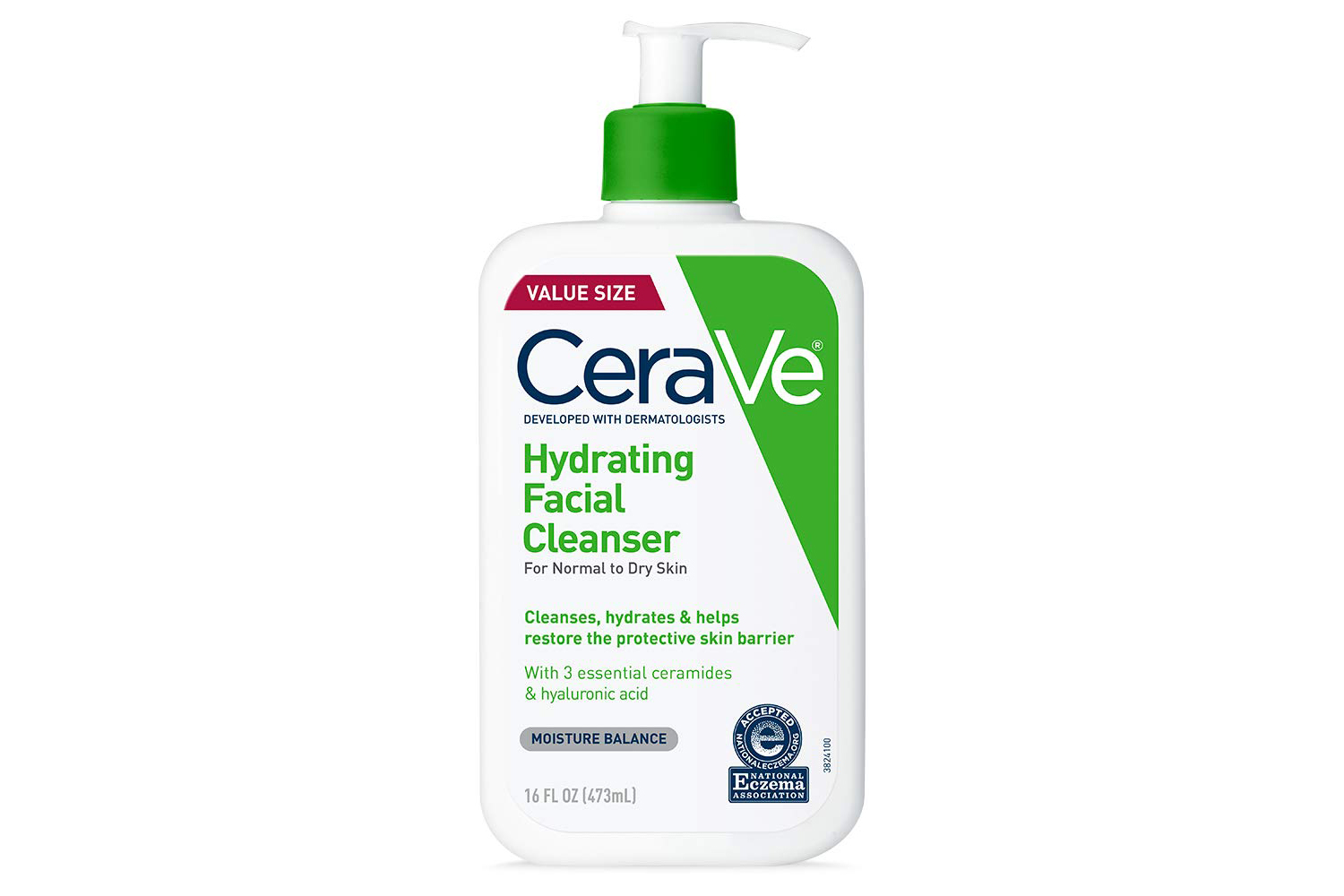 Shop it! $14.64, Amazon.com
Each morning I also use a prescription Azelaic acid gel. I use this to help with my acne, rosacea, and melasma all at once. It has anti-inflammatory and antimicrobial properties and also gently increases skin cell turnover to prevent clogged pores. Azelaic acid is great for women of child-bearing age as it is safe to use in pregnancy. I follow this up with my go-to brightening cream: SkinMedica's Lytera 2.0 Pigment Correcting Serum. Given my brown spots and melasma, it's important to use a brightening cream that contains antioxidants and lightening ingredients—like niacinamide, tranexamic acid, and phenylethyl resorcinol—to help treat my concerns.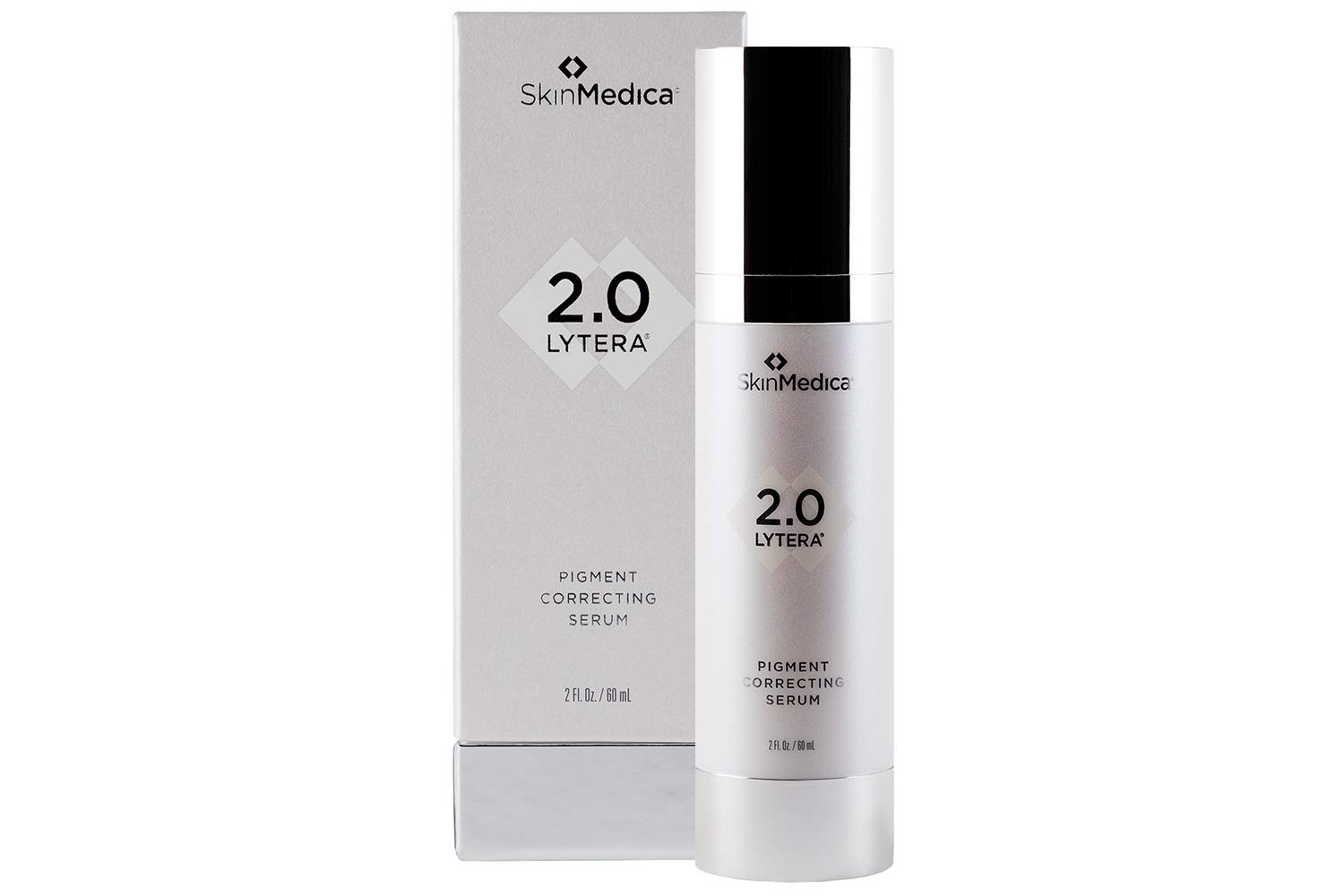 Shop it! $154, Amazon.com
Last but certainly not least, I wrap up my morning routine by applying sunscreen. Wearing sunscreen with SPF 30 or greater should be an everyday part of your routine and repeated every two to three hours if staying outdoors. EltaMD UV Clear and EltaMD UV Physical are my go-to sunscreens—they're lightweight and apply evenly to the skin.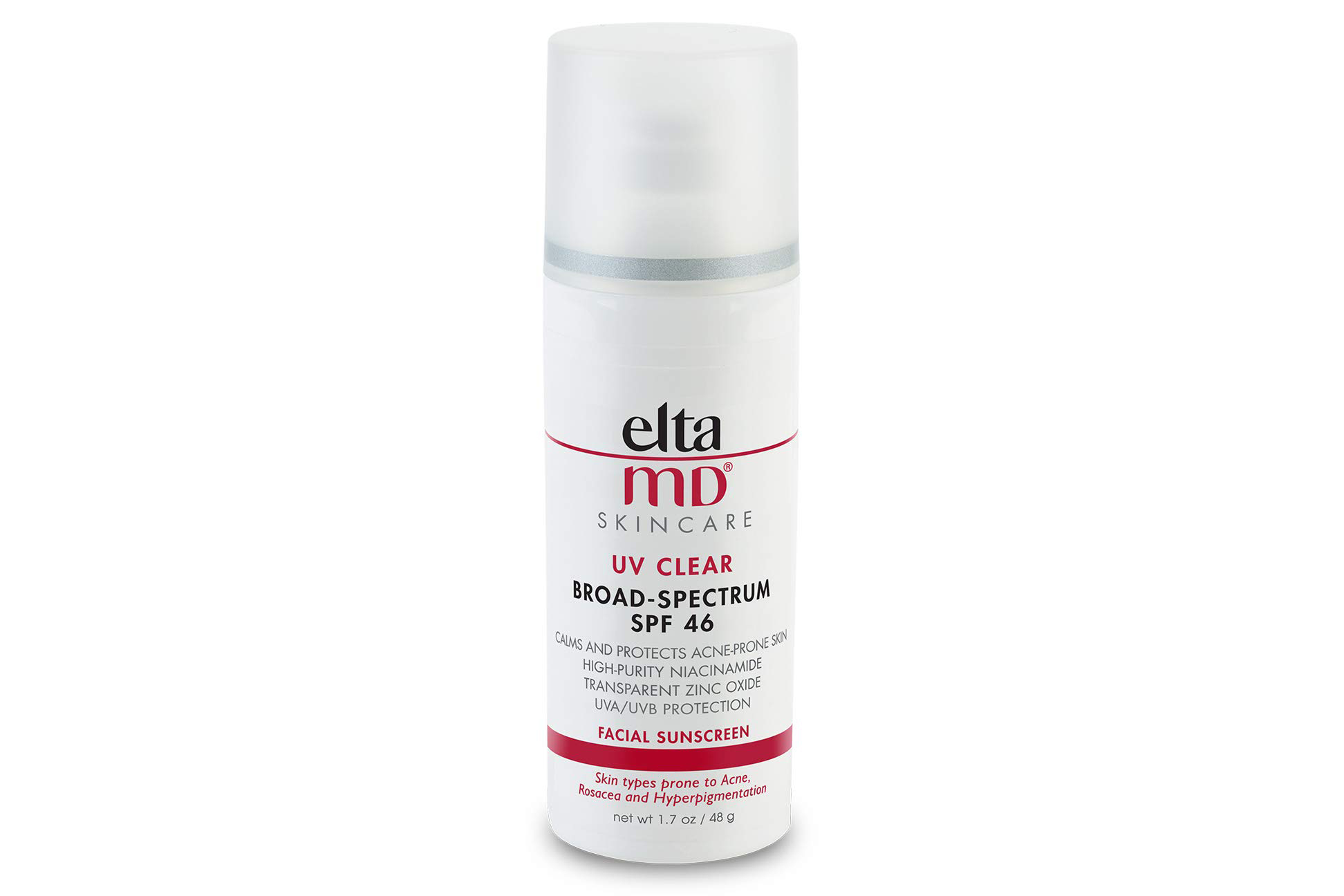 Shop it! $36, Amazon.com
P.M.
I begin my night routine with a double cleanse (I recommend the Then I Met You Cleansing Duo). Given that I likely have been busy running around all day seeing patients, double cleansing helps purify my skin of the makeup, dirt, oil, bacteria, and dead skin cells that have accumulated during the day. After cleansing my skin, I like to apply a hydrating sheet mask to help lock in hydrating ingredients and antioxidants to give my skin a revitalizing boost. Botanics' Hydration Burst Face Sheet Mask helps skin look radiant and smooth. I try to incorporate a sheet mask into my night routine two to three times a week.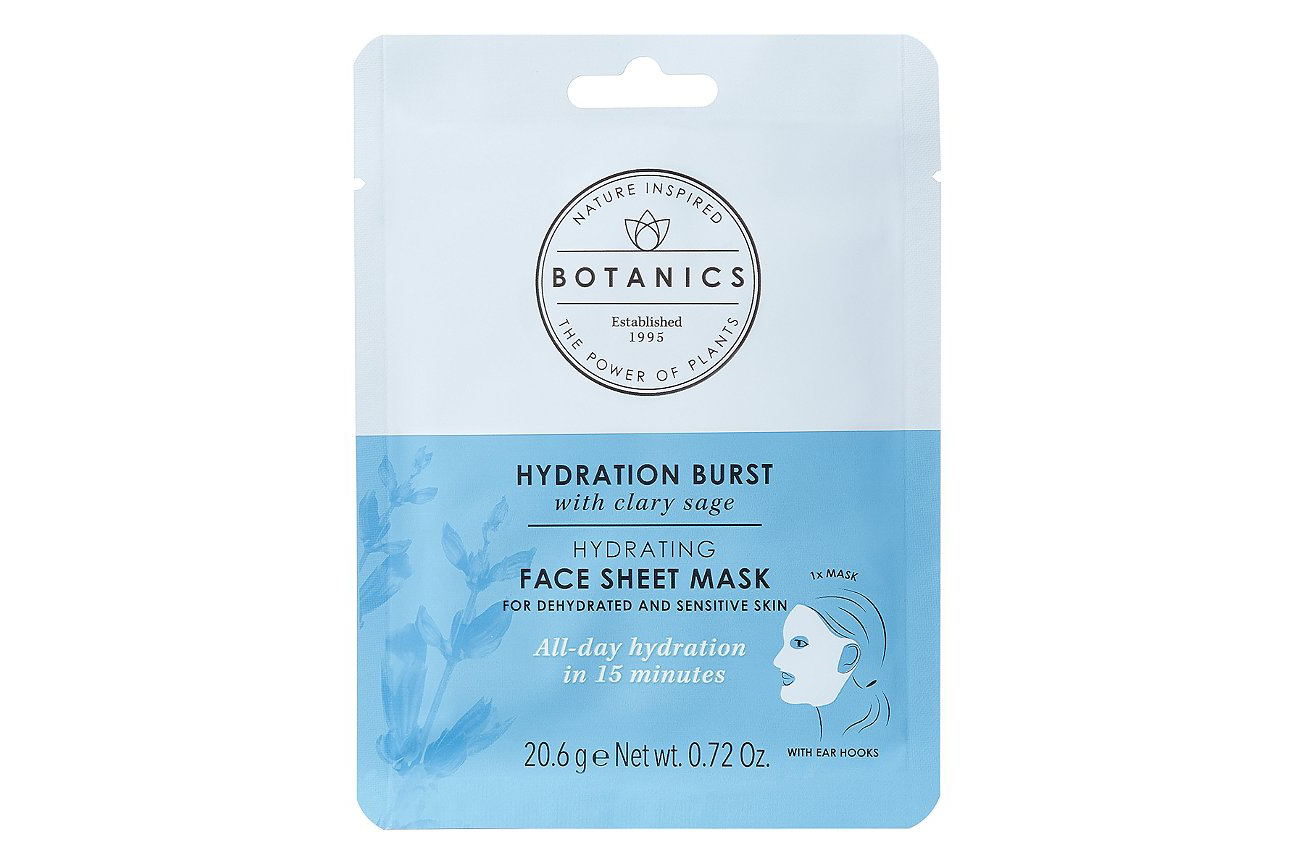 Shop it! $3.99, Ulta.com
After a mask, I apply the same vitamin C serum that I use for my morning routine. Vitamin C serums can be used twice a day for maximum benefits and results. Then, I like to layer on a hydroquinone cream (I recommend the Differin Dark Spot Correcting Serum) for my dark spots and blemishes; hydroquinone is a skin-lightening ingredient that can help with pigmentation issues. I typically use this cream for three months on and then three months off in order to decrease the risk of ochronosis (a rare side effect that can cause tissue discoloration).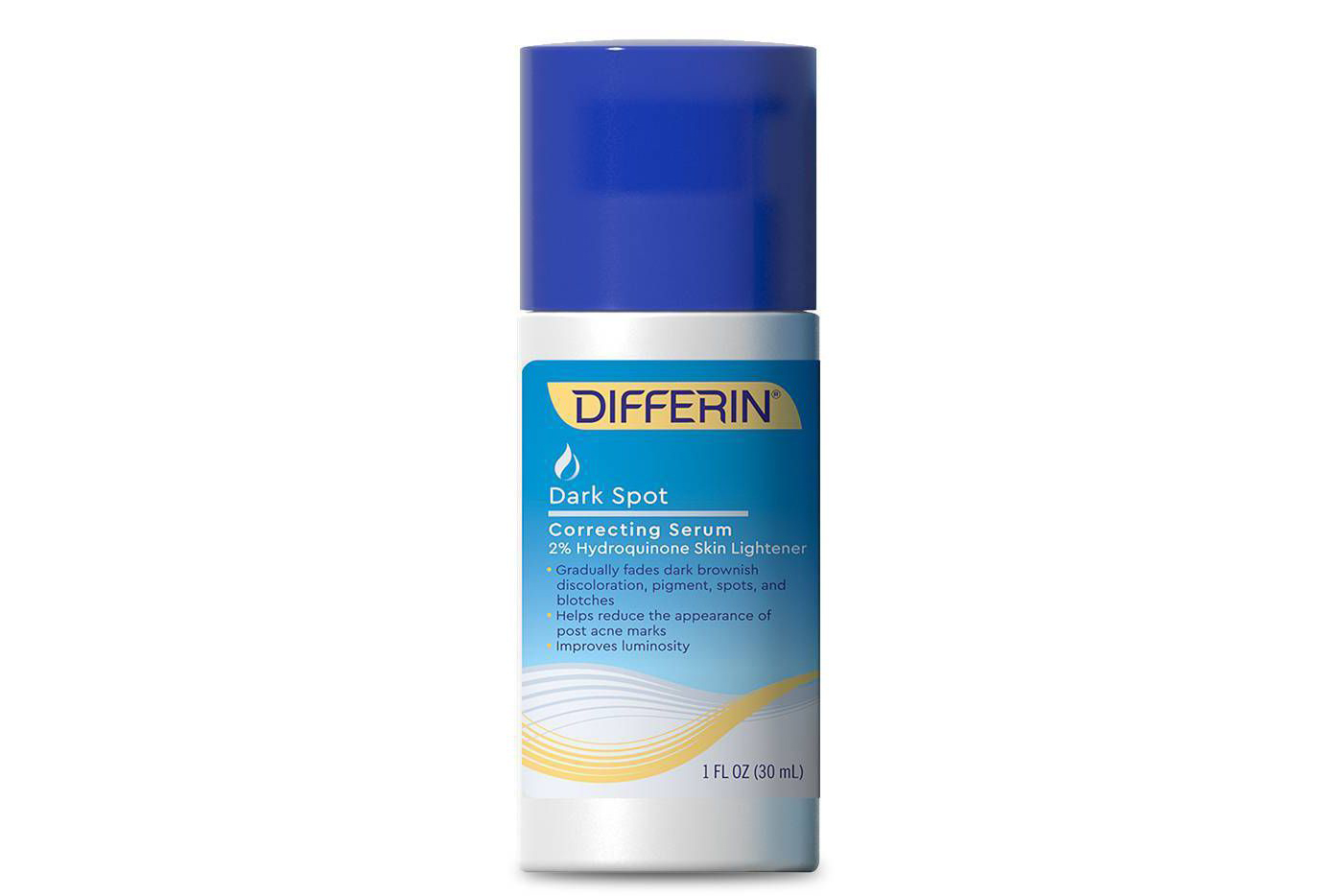 Shop it! $21.99, Ulta.com
My staple must-have in my nighttime skincare routine is retinol. There are decades of evidence showing that retinol can normalize skin cell turnover, improve pigmentation, and reduce fine lines and wrinkles. No7's ADVANCED Retinol 1.5% Complex Night Concentrate provides a supercharged cocktail that combines two of the most effective age-defying ingredients: peptides and retinol.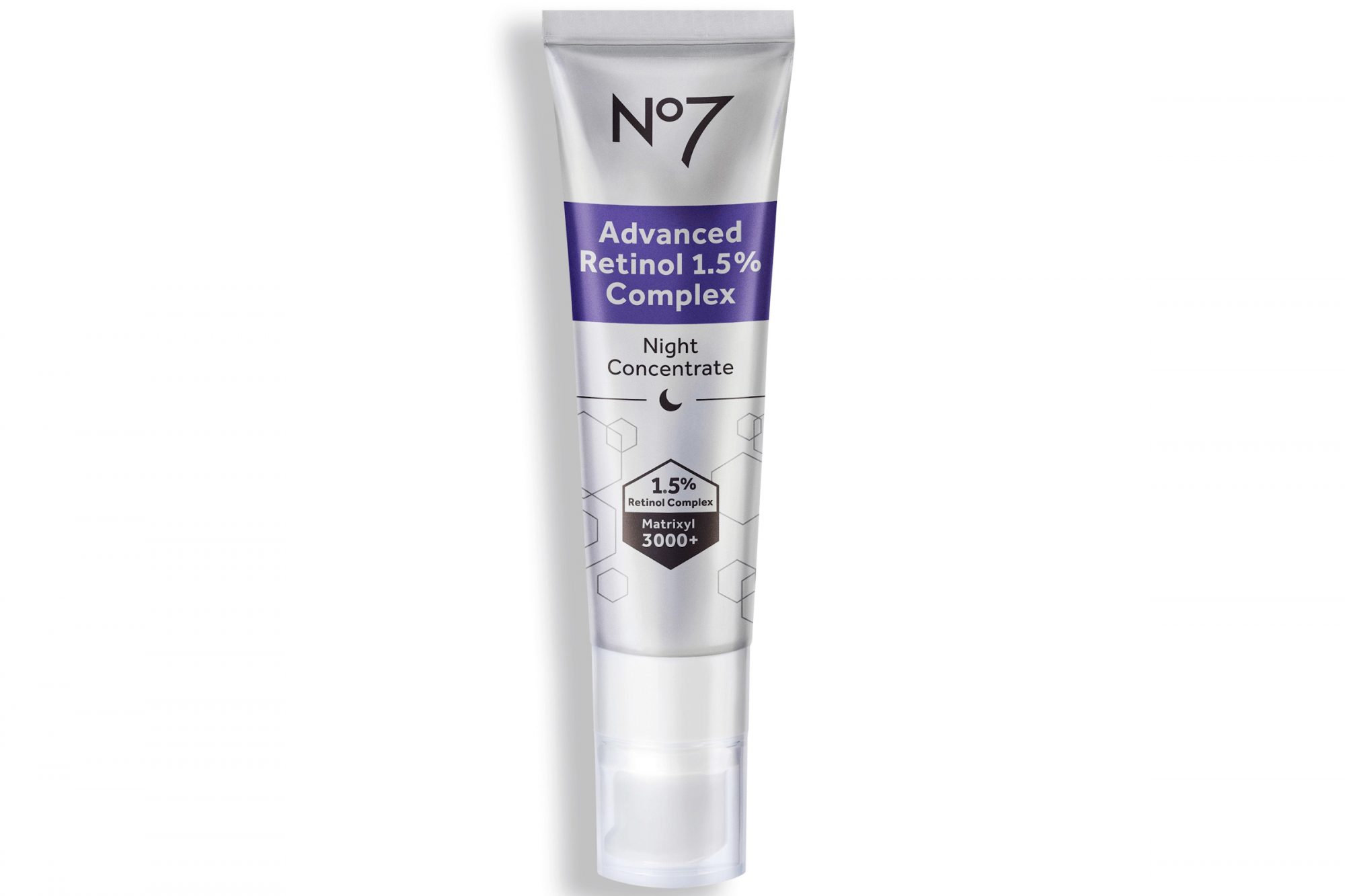 Shop it! $36.99, No7beauty.com
My last step at night is a hyaluronic acid– and/or ceramide-containing moisturizer. Locking in moisture overnight helps to keep skin hydrated and treat dry skin. I want to ensure that each product in my routine is doing the most to keep my skin clear, bright, and hydrated!
[quiz-entity id="7477421″ /]