These K-beauty sheet masks from Amazon will give you the glowiest skin for just $10
Sheet masks may be trendy, but they're also an easy and fun way to tackle multiple skin concerns. Whether you have redness, acne scars, or dry patches, these essence-soaked masks are designed to leave skin glowing (an essence is like a cross between a serum and a toner, btw). But with so many options to choose from nowadays, you can definitely get lost in the sheet mask world. Fortunately, Amazon shoppers (including me) have done the hard work for you, and deemed these sheet masks from K-beauty brand Dermal one of the best.
The Dermal Korea Collagen Essence Sheet Mask Combo Pack comes with 16 different kinds of masks filled with ingredients like aloe, green tea, seaweed, wine, pomegranate, and more. If you're struggling with where to start, Dermal describes exactly what each mask targets, including hydration, brightening, firming, and soothing. For example, the green tea mask tackles firmness, moisture, and general skin health, which makes it a great quick fix for a bad skin day.
Not to mention, Dermal sheet masks are gentle enough for all skin types, including my oily and acne-prone skin. Even though these sheet masks are ultra-hydrating, they don't leave me greasy at all, but rather bless me with dewy, calm skin. They've never broken me out, and don't aggravate any existing acne flare-ups. But I'm not the only Dermal-sheet-mask-convert—they've become incredibly popular among Amazon shoppers, who have left them over 2,600 five-star reviews.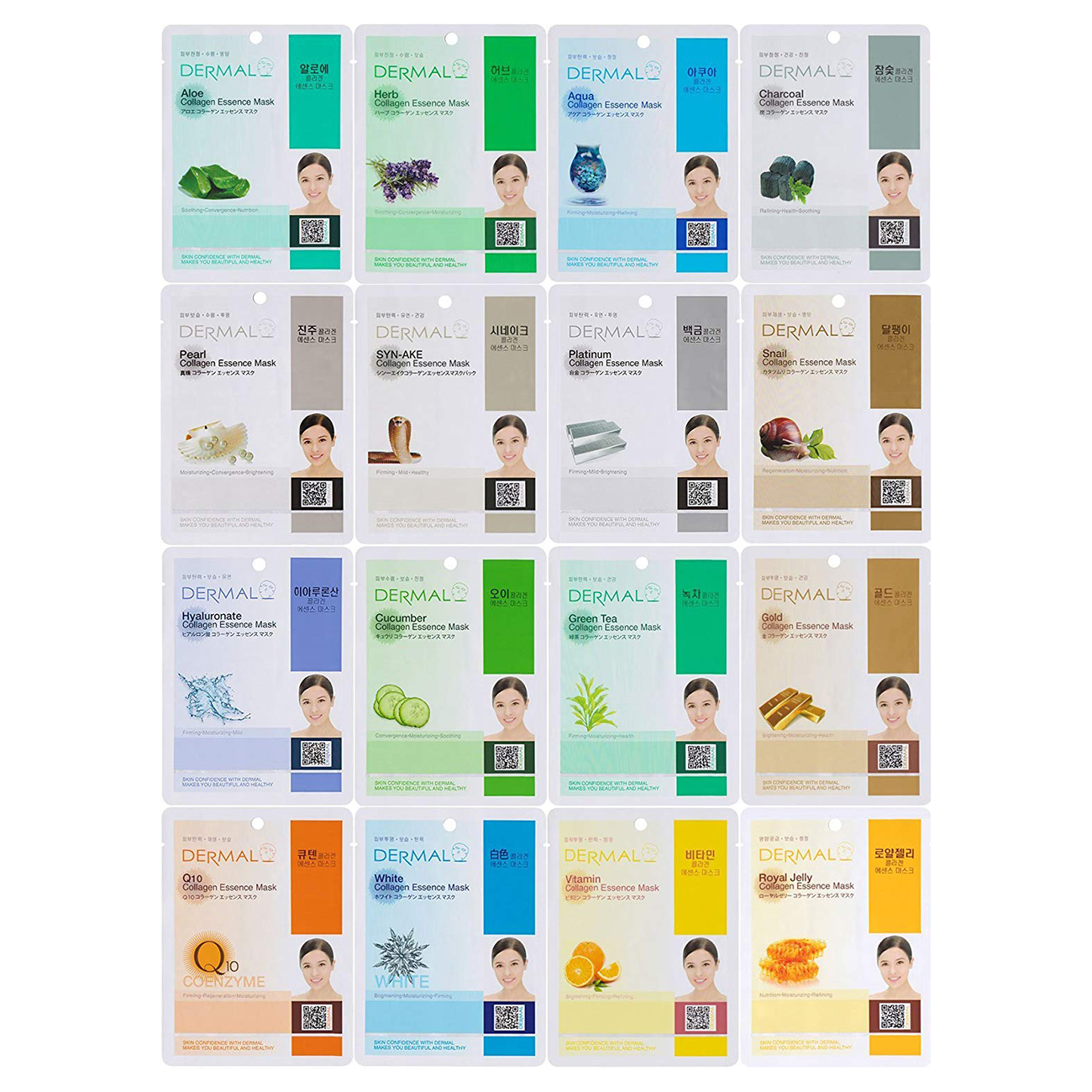 Shop it: $9.99, amazon.com
"These sheet masks are legit. I use one every night—it's been one week and my skin has never looked better! After using these sheet masks consistently I actually want to go out without foundation. My skin feels smooth, it looks soft, clear, bright, and glows," one customer raved. "Not only does it work on me, but my mom has been using them with me and there has been obvious improvement in her skin texture. After washing my face at night with a mild face wash, I slap one of these babies on for 30 minutes, remove the sheet, massage the extra essence into my skin, and I wake up with dewy, soft, supple, and glowing skin. My skin stays moisturized all day. I can't live without these now. The price is so worth it for the results."
At just $9.99 for a whopping 16 sheet masks (that's just around 62 cents per mask!), this is a total steal for anyone who wants glowy skin all summer long.