Deputy Hawk from "Twin Peaks" makes jewelry, and you'll want every piece of this pie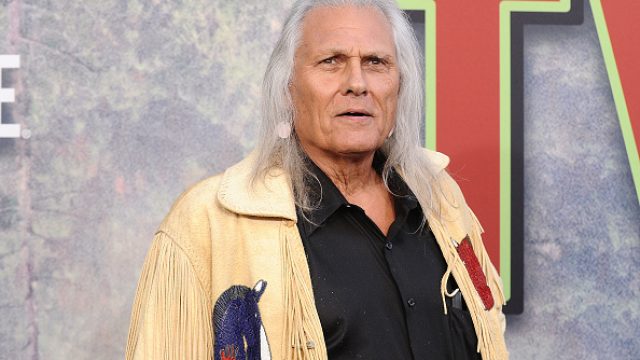 Twin Peaks enthusiasts, take a seat, because we're going to talk about one of the greatest characters in David Lynch's trippy Americana universe. And no, we're not talking about Cooper. We're talking about the iconic Deputy Hawk.
Played by Michael Horse, Deputy Tommy "Hawk" Hill is a staple at the Twin Peaks Police Department, where his invaluable wisdom, kindness, and knowledge helps solve some of the town's most notorious  mysteries. But Michael Horse is more than just an actor — he's also a ledger painter (one who paints Plain Indian drawings, done on paper or cloth) and a jeweler with a penchant for traditional Native American art.
The Native American actor, who made his return to the third season of Twin Peaks after 26 years, is currently working on making pieces from 14k gold and sterling silver.
His jewelry is striking and simple, utilizing different stones like coral and varieties of turquoise, an incredibly healing stone, to form talismans and amulets like a carved gold ring and gold feather necklace. On his website page, Michael says,
"I was taught by my elders that you cannot be a whole and healthy individual without art in your life. Every single day, though my art and the art of others, I am reminded of the connection to my culture, to my fellow creatures, to Mother Earth, and to my soul."
We're convinced that Deputy Hawk and Michael are the same person; both working in favor of something bigger than themselves, and helping others while they're at it. Except for Michael, this comes in the form of art, and of creating a connection to Mother Earth. Michael's ledger paintings and fine jewelry are sure to give life to any soul who comes across them.
Although we can't currently buy his pieces online — except for here — Michael just had an art show on July 8th, which makes us hopeful for something else soon.
We'll be keeping an eye on Twin Peaks to see if any of his jewelry makes a cameo.