You can find the PERFECT winged eyeliner hack in your bathroom cabinet
Many of us struggle to achieve a cat-eye without quickly smudging our face into a grey oblivion, weeping deeply while watching tutorials, and eventually cussing out the day we first fell in love with eyeliner. In a swoop of creativity, the latest Instagram beauty hack uses dental floss to achieve a perfect cat eye look. This is both affordable and extremely clever.
So, if you're already stocked up on liquid eyeliner and you do your diligence and floss your teeth, you can give this tip a try for yourself. This cat eye wizardry was thought up by the Instagram-famous beauty vlogger Makeup By Sugar.
First off, she paints her floss with the liquid eyeliner.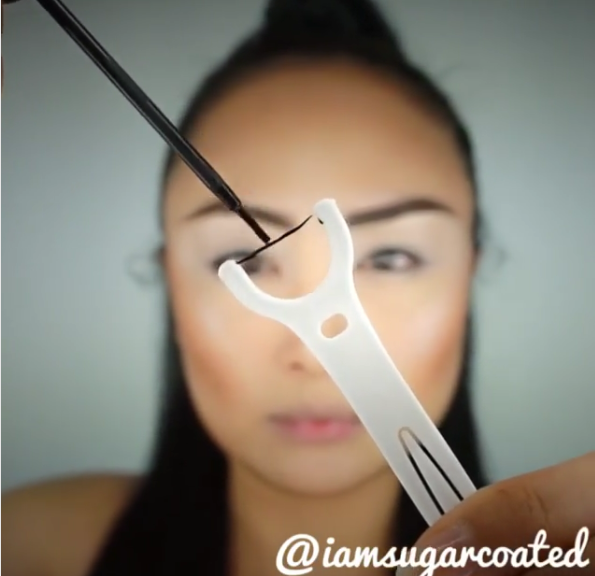 Then she marks the corner of her eye with the painted floss.
The floss does all the work of a straight line for you.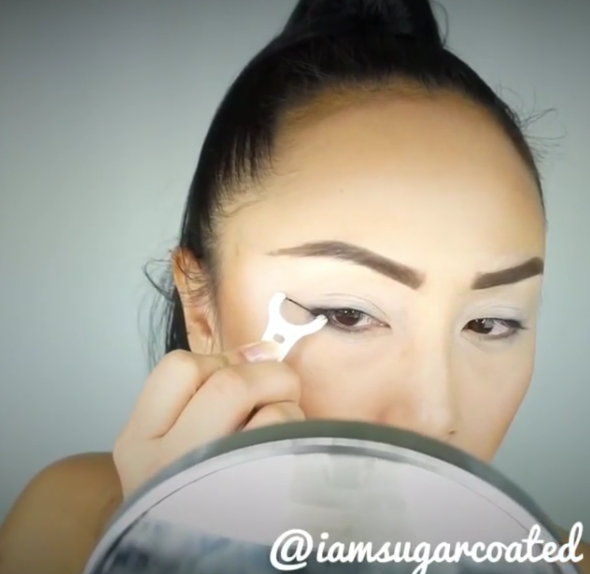 Then she uses that line as a guide to fill in her the rest of her cat eye with the liner.
Seems simple, right?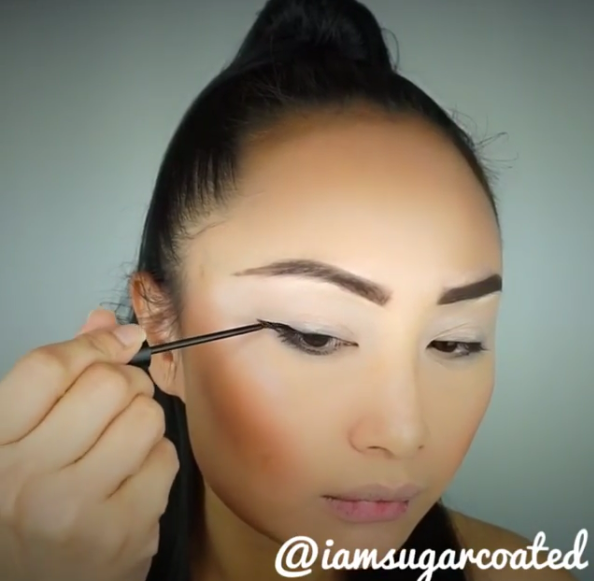 Once it's filled in, she basks in the glory of attaining a golden ratio level cat eye.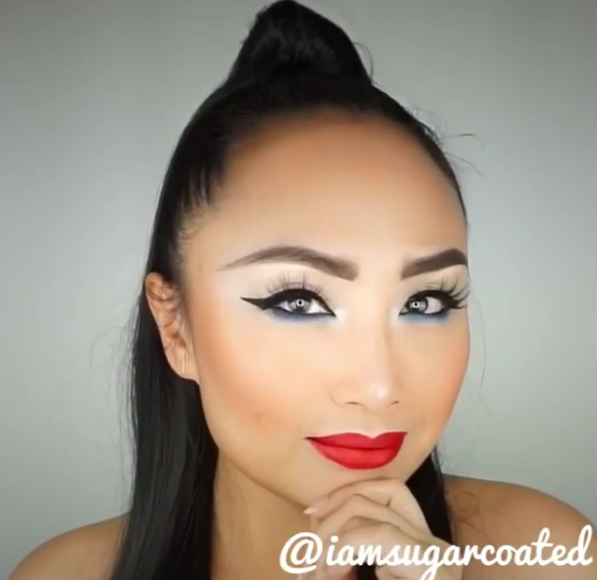 You can watch the full tutorial below and try it for yourself!
Hot tip: don't use flavored floss, it might bleed onto your face and potentially cause irritation.
https://www.instagram.com/p/BQTdDiNlLbB
We are hoping and praying that this ends the struggle, once and for all.