The 6 denim trends you need to try in 2017, because it doesn't hurt to switch things up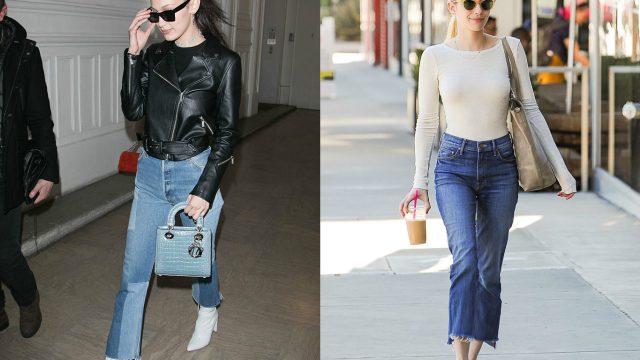 There's no time like the present to break away from the norm and try out new trends. And of course, that mantra includes your denim selection. While tried-and-true jeans are a must for any gal's wardrobe, we're guessing you already have *quite* a few pairs of said tried-and-true-jeans. Let's shake it up a bit, shall we?
Instead of opting for your standard, hum-drum jeans, why not try out one of these killer new denim trends instead?
In 2017, denim is getting all sorts of sartorial love from your favorite designers. That means major upgrades in the hems department, plus a renewed passion for patchwork. We're also seeing a sharp shift away from skinny jeans towards comfier, cozier straight legs and boyfriends cuts, which is cause enough for our legs to break out into an uncontrollable happy dance.
Without further ado, these are the denim trends you should ~defintely~ (read: abso-freaking-lutely!) try for 2017.
1Cropped & Frayed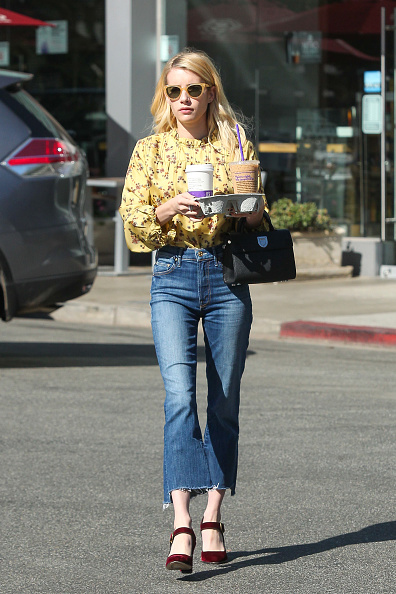 These bad boys are an instant classic, with a flattering cropped-flare shape and a raw-edge hem. And with fans like Emma Roberts, they're already cool-girl-approved.
Where to score a similar pair: Mother Insider Crop Fray Jeans, $248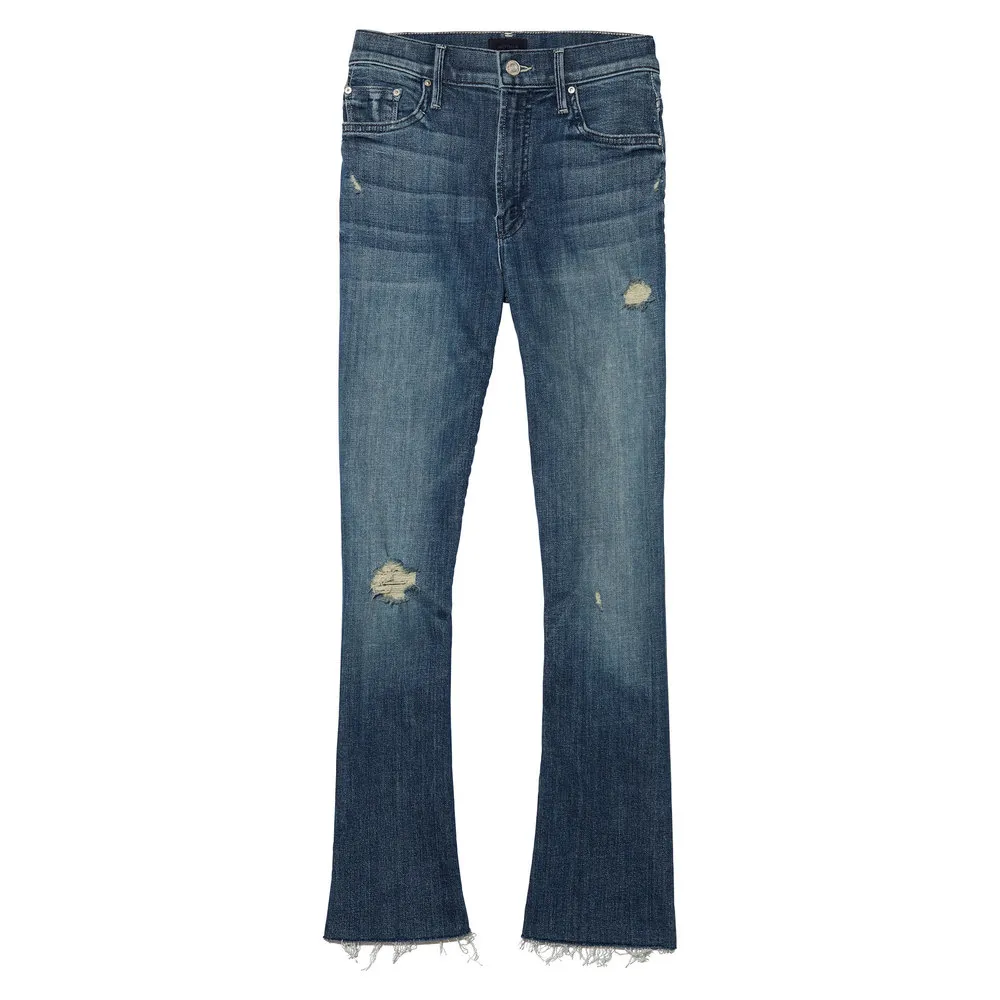 2Vintage Refresh
The best part about reviving vintage jeans? You can probably raid your mom's closet for a free pair! We love the rigid fabric offset by the relaxed fit of these vintage-inspired Levis, and the high-waisted detail is the perfect finishing touch.
Where to score the same pair: Levi's 501 Skinny Jeans, $98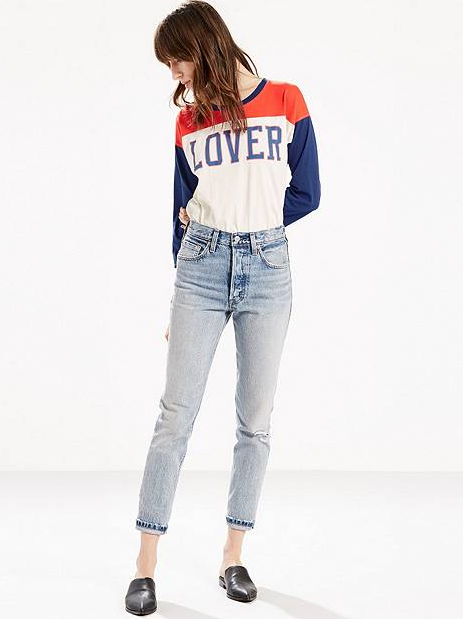 3All Embellished Everything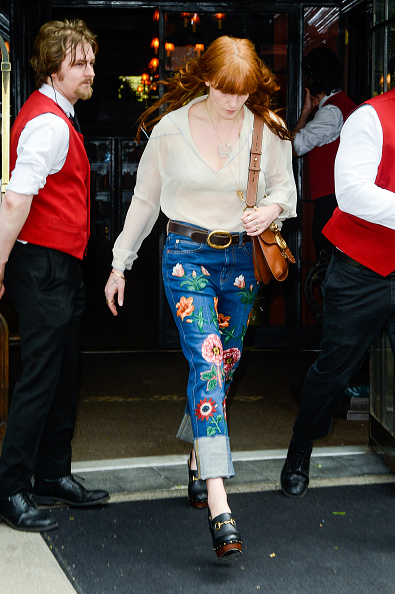 Like free-spirited Florence Welch, embellished denim is completely groovy and soulful. And this being spring, there's no better time to rock a pair of garden-fresh floral patched jeans.
Where to score a similar pair: BlankNYC Embroidered Crop, $108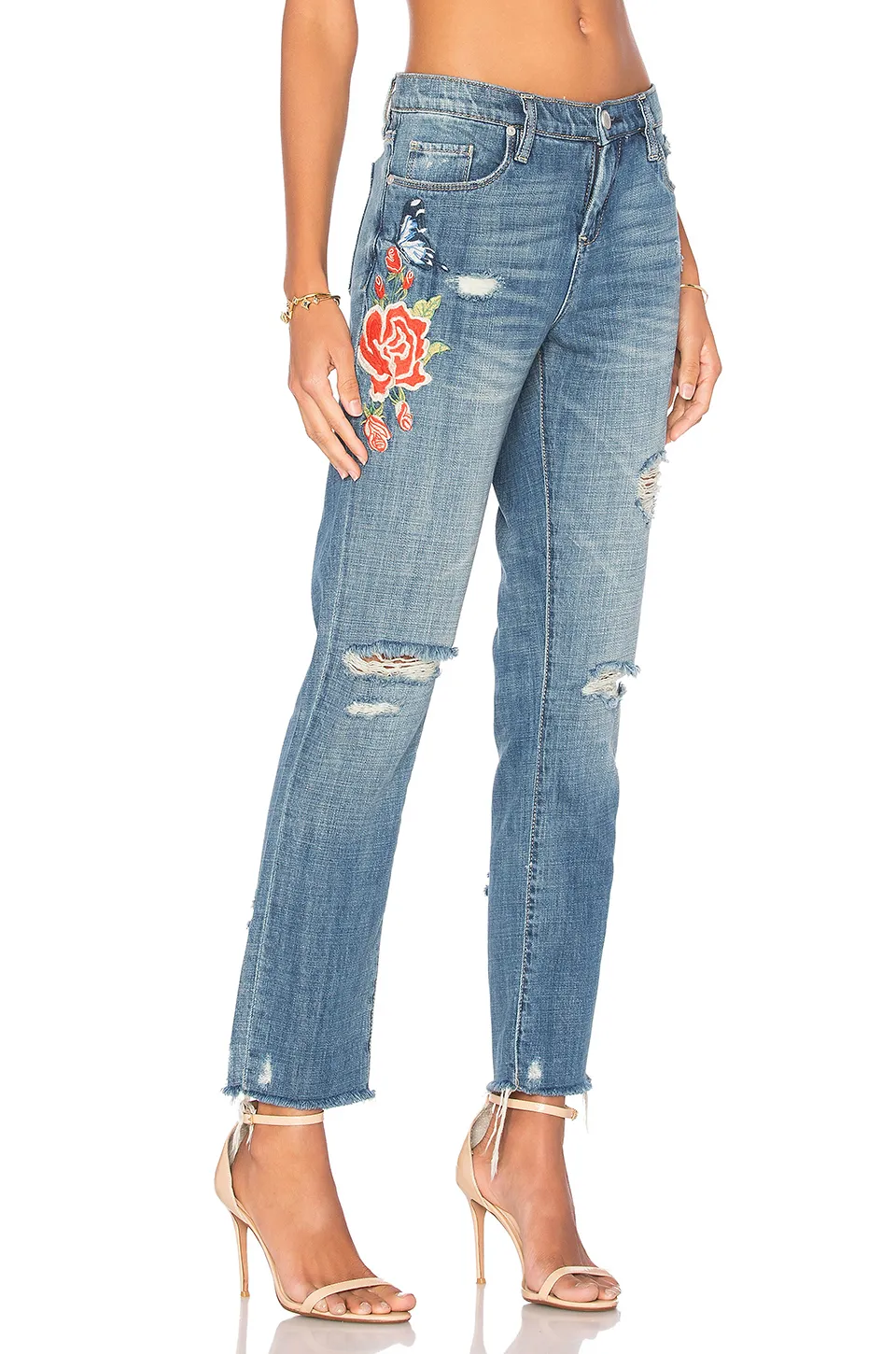 4Patched Over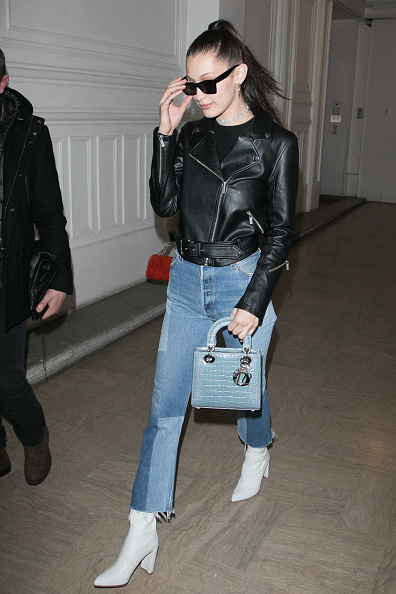 Patched-over denim is the color blocking of jeans, and this cool-girl twist on denim is all the rage with off-duty models.
Where to score a similar pair: Noisy May Patchwork Destroyed Straight Ankle Grazer Jeans, $29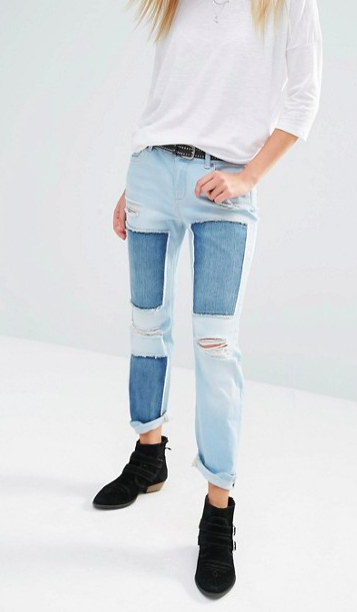 5Laced Up Lady
https://www.instagram.com/p/BQI_3BlgT5D
The Kardashian-Jenner clan first made headlines for wearing these rocker, lace-up type jeans again, and now all the it-girls are following suit. This trend is definitely the most badass of the bunch, and we're digging the edgy pizazz here.
Where to score a similar pair: Topshop MOTO Lace Up Black Jamie Jeans, $98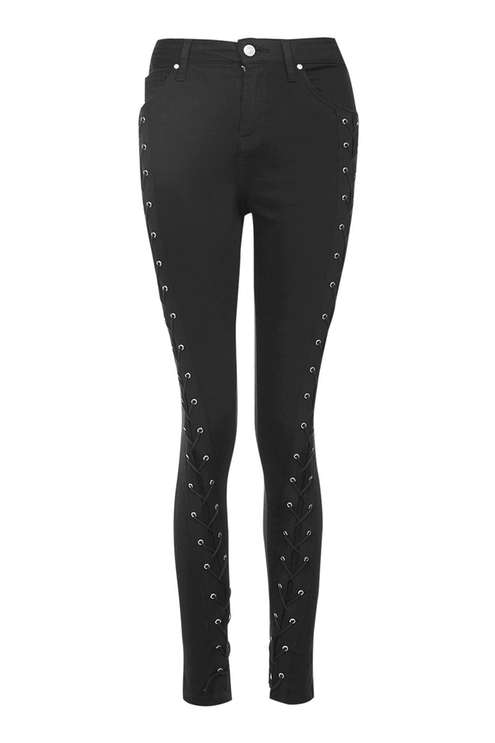 6Fringed Hem Fete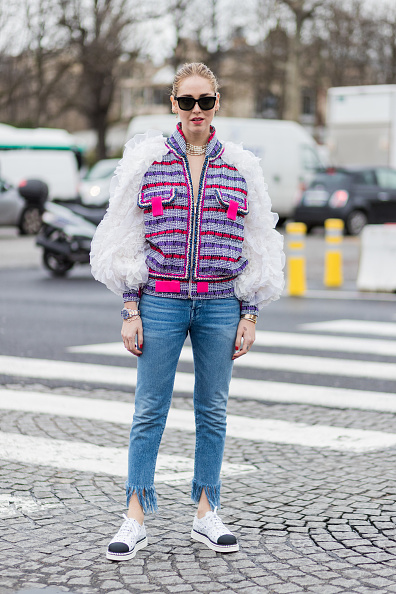 Your inner bohemian will let out a squeal upon seeing these gorgeous fringe-hemmed jeans. They're a distinct blend of SoCal cool and fashion blogger-chic, and they're practically *made* for Coachella.
Where to find a similar style: 3X1 WM3 Straight Crop Fringe Jeans, $295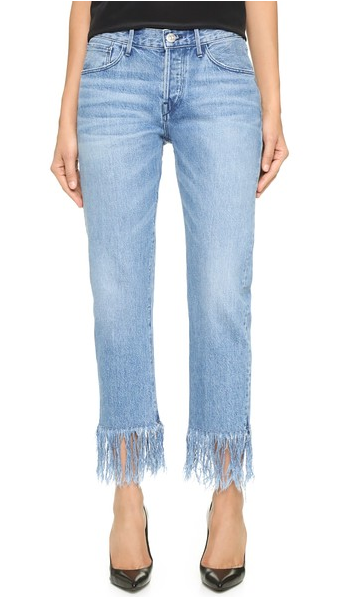 So which pair of 2017 denim is on your hit list?