Demi Lovato's sheer lace/train/crop top combo is giving us so many goals
Okay, we can't get enough of Demi Lovato's music — or her fashion sense. And now, Demi Lovato's sheer lace/train/crop top combo is giving us so many goals. As you know, Lovato is performing tonight at the Grammy's, reported Billboard. We assume she will look ~ah-mazing~ there, too.
Of course, aside from giving us #fashiongoals, Lovato also gives us #lifegoals. For instance, we love how open she is talking about suffering from a mental illness, and the way Lovato discusses how she overcame her eating disorders. And then we add her musical talent and fashion stylings to the mix and — WOW.
Here's a look at Lovato's sheer lace/train/crop top combo.
She wore it to the Roc Nation Pre-Grammy Brunch on February 11th in Los Angeles.
Riiiiiiiiiight?!
And here's a closer look, because we can't get over all the detail.
And we can't forget about the back!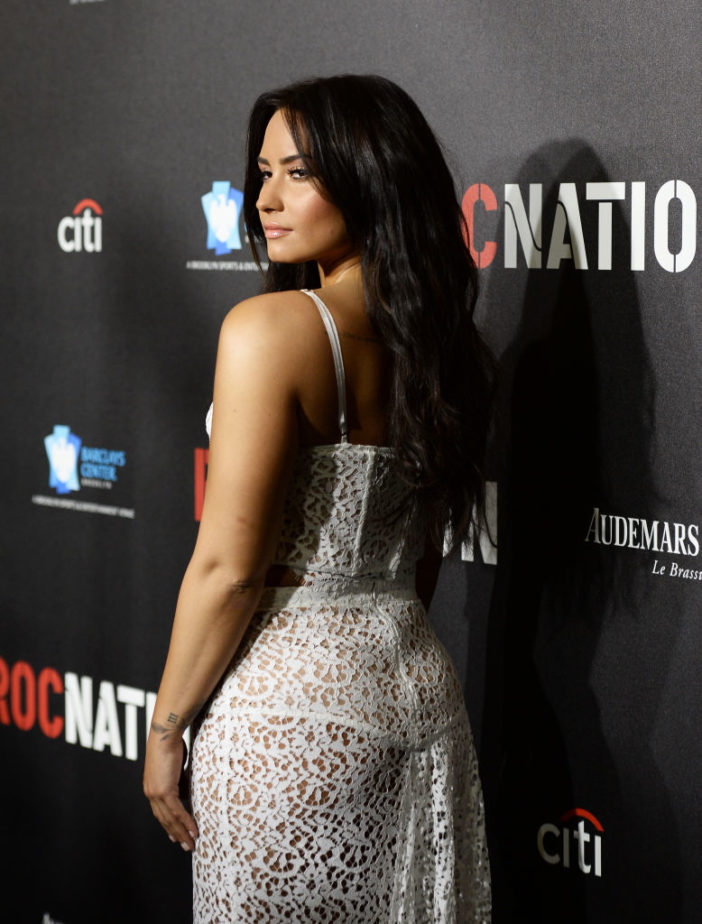 And if you're curious about the shoes—tbh, who wouldn't be?!—here's a look at them, too.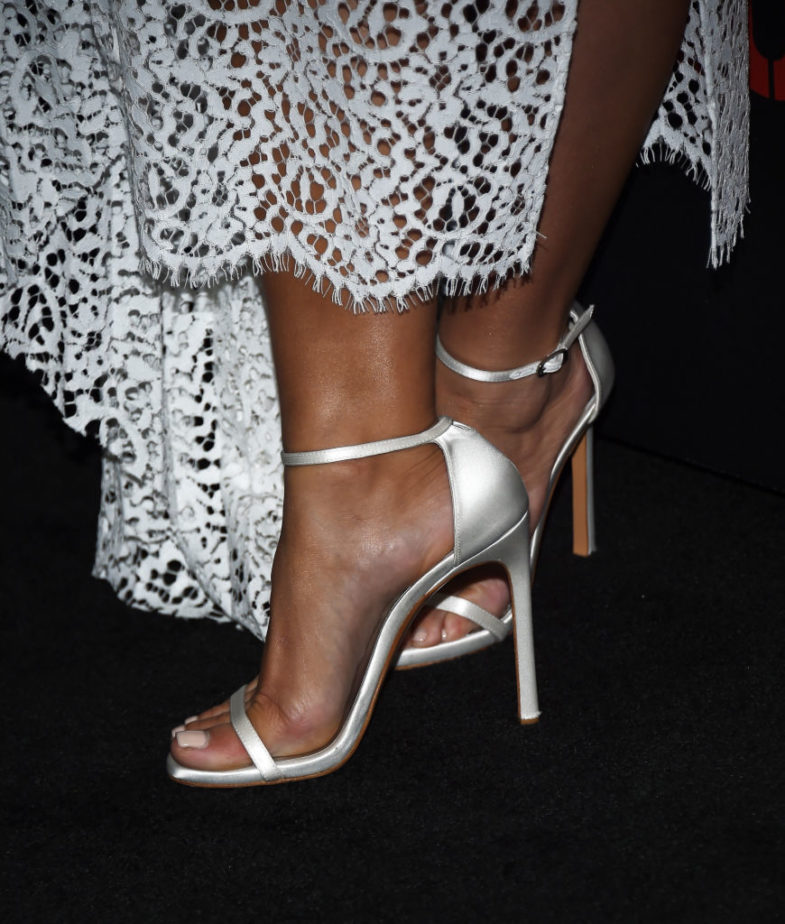 All in all, Lovato should win an award just for her outfit!
ICYMI, she is nominated for a Grammy tonight for Confident, for Best Pop Vocal Album. And, it's the first time Lovato's been nominated for a Grammy, believe it or not, reported Billboard.
Of course, we're also excited to see Lovato perform at the Grammy Awards tonight, where she'll do a collaborative performance with Andra Day, Tori Kelly, and Little Big Town. They'll be honoring the Bee Gees regarding the 40th (!!) anniversary of Saturday Night Fever, reported E! News. Definitely sounds like a performance we can't miss!
Plus, we're sure Lovato will impress us once again with whatever outfit she's wearing. Meanwhile, we're still thinking about her outfit above, so brb — we have some shopping to do…