Demi Lovato's new "chocolate" hair is a candy-lover's dream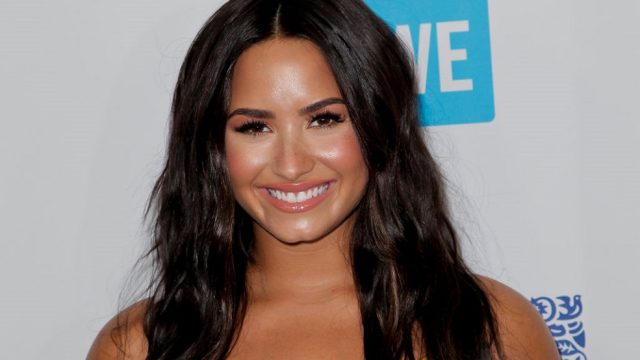 Demi Lovato is one lucky lady. Not only is her career constantly on the incline, but she can pull off almost any hair trend. Lovato's latest hair color is chocolate brown, and her length is admirably long. Since most girls go light and short for the hot summer months, we must admit that this mini-makeover was an unexpected surprise.
Lovato got her hair done by Nine Zero One Salon's "Alchemist" Amber Maynard, who has also worked with celebrities like Hilary Duff and Seth MacFarlane. So, needless to say, her hair was in good hands. (Maynard considers herself to be a Hair Magician, which is a title we trust.)
According to Amber's Instagram account, the color is probably best known as "[email protected]$k Yah Chocolate!"
Teen Vogue reported thatMaynard is actually responsible for a lot of Lovato's recent looks, including the blonde hair she was rocking last fall.
https://www.instagram.com/p/BMHwvdNA5F4
Our girl is definitely a trendsetter with everything she does. For example, she just hit up the Cannes Lions Festival and made headlines for a deconstructed top she wore. So, with Maynard by her side, she definitely knew what she was doing when it was time to make changes to her tresses.
And, sure — it wasn't a jaw-dropping change, especially since the singer has been a brunette many times before, But there's something so warm and cozy about this most recent dye that we wouldn't be surprised if she inspires other to go darker this summer.