Demi Lovato continues her freckle-loving makeup-free selfie series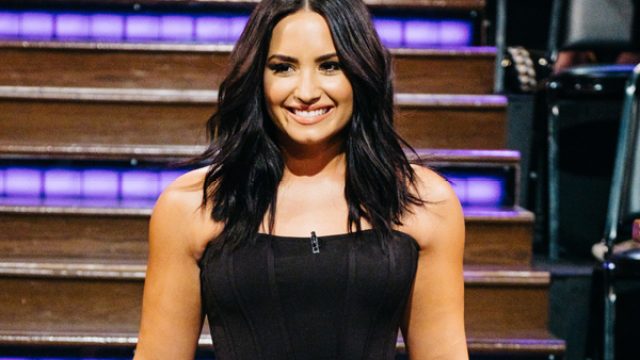 Demi Lovato is at it again — taking makeup-free selfies! In fact, Lovato's latest makeup-free selfie proves that freckles are seriously so beautiful.
Leave it to the Disney Channel alum to show that being comfortable in your own skin is the most beautiful thing of all!
The 24-year-old actress is known for sharing makeup-free selfies on social media. She never tries to cover up her natural beauty and her newest photo is no different. This shot however, focuses on the New Mexico native's gorgeous freckles.
"So many freckles ☺️," Lovato captioned the selfie.
https://www.instagram.com/p/BS9pc5OFJAh
Seriously, she is SO pretty and we LOVE that she's showing off her freckles. They are, after all, kisses from the sun, so why hide them?
With summer getting closer and closer, we're hoping for even more fresh-faced photos from the singer. It gives us so much beauty inspiration and is total #LifeGoals.
Sunday wasn't the first time, however, that Lovato gave a shoutout to her freckles on Instagram. Over the past year, the former Disney star showed lots of love to this facial characteristic.
"No makeup, just freckles ?," she captioned one photo last month.
https://www.instagram.com/p/BRPa15FFSGp
Really, this is without makeup? She's SO gorgeous, and totally inspiring with her body positive attitude.
"More freckles ?," the actress captioned another bedtime selfie.
https://www.instagram.com/p/BNdRAjfggj4
Demi, you go girl! We love you and your freckles — they are adorable.
What do you think about the "Stone Cold" singer's make-up free pictures? Are you a fan of her powerful and honest freckles series?