Demi Lovato writes open letter to fans who made her anxious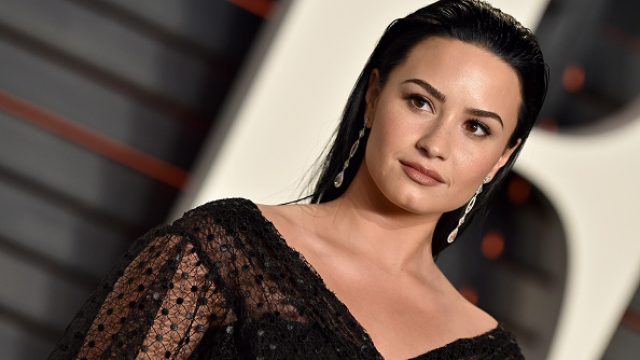 Demi Lovato (aka, one of our favorite humans in the world) recently took a moment to share something that happened with her fans, something not okay.
As fans of many things, our passion often gets in the way when it comes to considering the other side of things. We see someone we admire. We scream. We get excited. We ask for a selfie or an autograph. But, how do things look from the other person's point-of-view?
"I try my hardest to stop for as many fans as I possibly can before it gets too hectic or crazy," Demi Lovato writes, in an open letter on Twitter. "No matter how long I've been doing this, sometimes the madness with the yelling and pushing becomes overwhelming and to avoid people either getting hurt or having more anxiety, I go inside hoping my fans will understand."
After reading this, we paused and imagined what it would be like walking around in Demi's shoes. While she is grateful, inspired by, and proud of her fans, we can understand how large crowds of screaming strangers would induce anxiety. At the end of the day, NONE of us are pre-programmed to deal with such things —not even celebs.
Then, things took a turn for the worse as Demi continued writing. "Today I had 2 instances where I had rude things yelled at me because I didn't stop for every single person," the singer explains. "When stuff like that happens it actually really sucks. It's not okay and just remember, I'm used to getting hate but I'm human too. So please.. Take your negativity else where."
Demi's right. That absolutely is not okay. Just because she's a celebrity, that doesn't mean we, as fans and onlookers, have the right to behave negatively toward her. In other words, we have to understand how overwhelming and nerve-wracking certain situations can be – not just for celebs, but for everyone. At the end of the day, we have no idea what anyone else is going through and that's why it's so important to be empathetic.
The moral of the story: Treat everyone you meet with kindness – no matter who they are.