Demi Lovato with little baby elephants is just what your weekend needs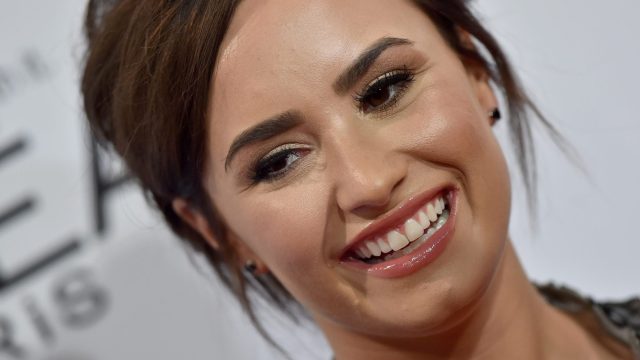 Demi Lovato's pictures on Instagram are super cute. And I think we can agree that baby elephants are absolutely adorable. When you combine Demi and baby elephants in one photo, you get a cuteness explosion. The 24-year-old pop star recently visited Kenya and took pictures with a bunch of precious baby elephants.
"Kenya!!!" she wrote. Lovato posted a selfie with one of the elephants, showing just the animal's trunk resting over her shoulder and touching the side of her face. "Caption this," she wrote. "Wait actually… don't."
https://www.instagram.com/p/BO9Jhxlg72L
This isn't the first time that Lovato has visited Kenya. In 2013 she spent 10 days there as part of a volunteer trip sponsored by the Me to We and Free the Children organizations, serving as a celebrity ambassador. "There's something about just being here that you can't describe," she said in a YouTube video. "I really feel like this has made a huge impact on my life." During that trip, she also helped build a medical clinic and came close to touching a lion. She also visited an elephant orphanage with the The David Sheldrick Wildlife Trust. The animals in Kenya seem to love Demi as much as we do.
https://www.youtube.com/watch?v=SgSaSUJm284?feature=oembed
"He literally brushed the side of the safari truck," she told Teen Vogue. "If I'd stuck my hand out, it would've been bitten off."
Demi — send us more cute baby animal pics please!