Demi Lovato posted a picture of her non-thigh gap to prove "every body is beautiful"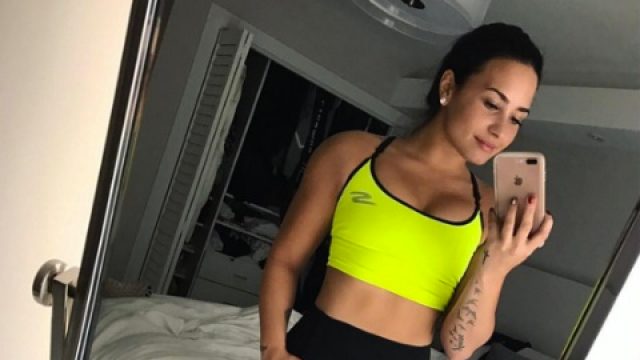 Supremely talented singer and former Disney star Demi Lovato has grown into a supremely powerful voice for body positivity and self-love. And Lovato's recent thigh selfie has us cheering, because she's proudly reminding us that a healthy, unique body is a beautiful body.
She posted a photo of just her thighs as she sat on a sandy beach and captioned the pic with,
"I don't have a thigh gap and I'm still beautiful the way I am. #recovery#selflove #EVERYbodyisbeautiful
SO MUCH YES! This is exactly the kind of message we needed to hear at the end of a long week (and on the cusp of bikini season). We don't need a thigh gap to be beautiful.
https://www.instagram.com/p/BS2TBEalBWi
Not only is Lovato absolutely not here for the notion that one has to look one specific way to be gorgeous, she also reminds us that for her, this is a proud moment in her recovery. The singer has been extremely open about her past struggles with eating disorders and body image, so witnessing her see herself as we do (aka BEAUTIFUL) is making us cheer.
And let's not forget that Lovato has also been kicking butt in the fitness department lately.
https://www.instagram.com/p/BMUbSH9A2Kl
https://www.instagram.com/p/BOQJ8ACA_kC
Um, yeah — we think Lovato just definitively proved that being strong and fit is beautiful as hell.
Again, thanks so much for the reminder, lady. We needed it!