Demi Lovato said she sees a "fighter" when she looks in the mirror, and we completely agree
Demi Lovato spoke out about her "introspective year" and everything she's learned about self-love and inner strength at the 2019 Teen Vogue Summit in Los Angeles on Saturday, November 2nd. It was her first major—and incredibly candid—interview since she was hospitalized for an apparent drug overdose in July 2018.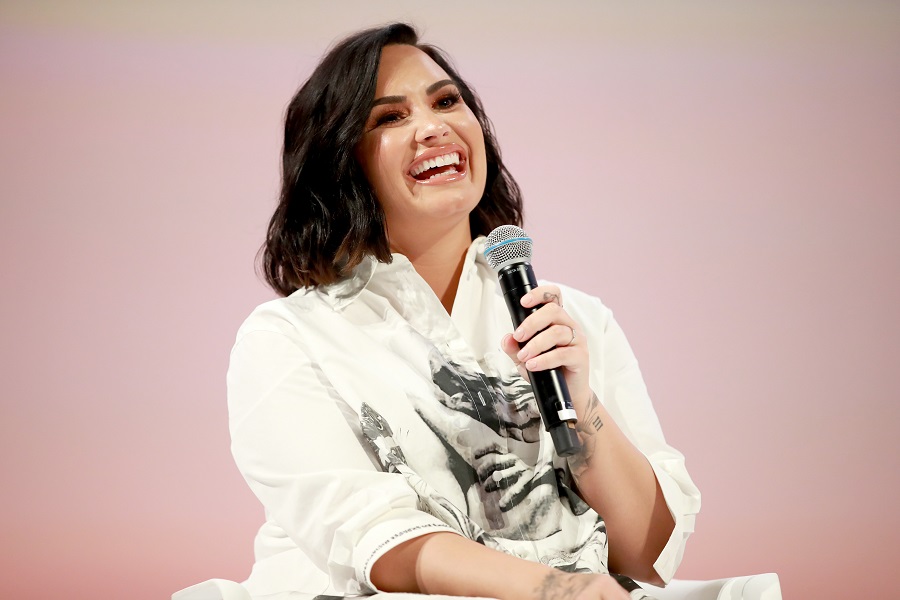 The singer not only referred to herself as a fighter but also opened up about her new outlook on life and how she deals with social media trolls.
She started her interview by acknowledging that she was "a little nervous," explaining, "I've changed a lot. I've gone through a lot." Then, when asked what she sees when she looks in the mirror now, Lovato said, "I see someone that's overcome a lot."
The 27-year-old pop star said that even though she's made some mistakes in her life, she doesn't regret a single thing because "she loves the person" she's become. She's learned from her experiences over the past year, and she said, "I've never been more in tune with who I am than where I'm at today."
At the summit, Lovato also discussed body acceptance and how it's different than body positivity, adding that even she has a hard time feeling positive about hers sometimes.
https://www.instagram.com/p/B2DLlZ4BfgP
She went on to reveal the impact negative comments have on her as well as reminded everyone to remember she's human and that she sees what trolls write.
Fortunately, the love and support Lovato receives from her fans helps her a lot, and these days, she's focused and ready to make her musical comeback. She confirmed new music is coming, but said that she's taking her time with things.
https://www.instagram.com/p/By9Gw5ZBEYQ
With a renewed perspective on life and brand new music in the works, we can't wait to see what's in store for Lovato in 2020.