Demi Lovato has spoken out in support of Miley Cyrus' new-found sobriety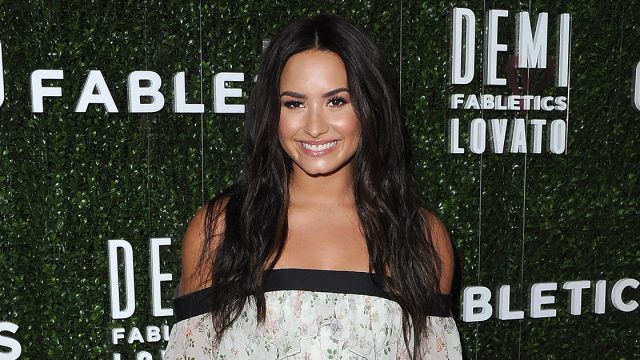 They might not be known for being BFFs, but Demi Lovato has praised Miley Cyrus' new-found sobriety, and it's actually super sweet and supportive.
In case you missed it, Miley Cyrus has decided to take step back from smoking weed and drinking alcohol. The singer, who recently released her new single "Malibu," which is a romantic ode to her fiancé Liam Hemsworth, revealed that, as she entered into this new era of her career, she wanted to have a clean mind.
"A lot of people have reached out to me, and they're like, 'You know, if you want help or if you want to go to these meetings,' and I'm like, 'No, when I want something, I can do it,'" she told SiriusXM "Anything that I want to do, if I want to stop or start something, I can do anything. I just decided not to [smoke] anymore, and now it's easy for me."
https://www.youtube.com/watch?v=8j9zMok6two?feature=oembed
Now, speaking to The Hollywood Reporter, Demi Lovato has shared her support for Miley's journey into sobriety.
Demi, who recently celebrated five years of being sober, said that she was "really proud" of her fellow former-Disney star.
"I think that it helps people to know that there are people in the spotlight that have challenges, that are faced with very stressful lives," she said.  "I think it helps to know that recovery is possible and it's something that is so important to certain people like myself."
As THR note, Demi extended the same sentiment to Brad Pitt. The actor recently revealed that he, too, had given up drinking following his split from partner Angelina Jolie.
"I wouldn't be alive without my sobriety, and the people that are sober today in this industry, I commend them a lot," Demi added. "But even in day-to-day life, no matter whether you are from the middle of nowhere or you live in a big city, addiction doesn't discriminate, so whenever you are able to take control back, it's really admirable."
https://www.instagram.com/p/BUPilJoFz18
While Miley hasn't explicitly said that she was struggling with addiction, it's true what Demi says, that taking control of your life is super admirable. It's great to see stars like Miley, Brad, and Demi speaking up about what they're experiencing, and we're sure that what they have to say will totally inspire others.