Demi Lovato's beautiful cover of "Silent Night" will give you chills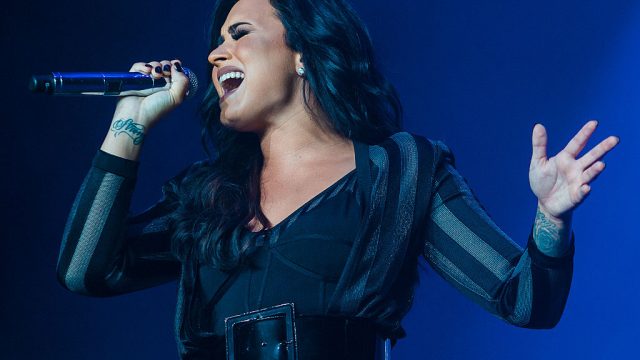 Some say that there's no messing with classics, but we beg to differ. There's something to be said about a new take on a well-known song. There can often be original, totally worthwhile interpretations of a familiar tune. Take, for example, Demi Lovato's gorgeous cover of "Silent Night." The singer (who is also one of the biggest celebrity mental health care advocates), utterly rocked this holiday classic.
Now, a good cover song does a few things. It's recognizably the same song as the original – not too distinct – but with a twist that doesn't make it completely identical. Most importantly, it shows off what's unique about the voice of the new version's singer.
Demi's version of "Silent Night" does just that. Filmed in a twinkly, festive studio and accompanied only by a piano, the former "Barney & Friends" star and current pop superstar lets her voice shine. The "Silent Night" cover was created as part of the Honda Civic Tour Holiday Special. It's hard to mistake those chords for anything else, but the vocals are unmistakably Demi. She hits those high notes and holds them past the point of belief like no other.
Check out the "Confident" singer's stunning take on "Silent Night" below. Your ears will thank you.
https://www.youtube.com/watch?v=sdyFBwU1mSA?feature=oembed
Everyone already knows that Demi can belt it — have you heard her raw in-studio performance of "Stone Cold"? But this rendition of "Silent Night" is on another level.
Demi spent much of the past year on tour with Nick Jonas. Now that that's over, maybe she can take a minute and churn out a whole holiday album for her fans. After this taste of Christmas Demi, there's definitely demand for it.