Demi Lovato sent herself flowers after her recent breakup, and we aspire to this level of self-love
Demi Lovato recently split from her fashion designer beau Henry Levy and treated herself in the healthiest and loveliest way possible: she sent herself flowers. Lovato shared a photo of a gorgeous bouquet of pale pink roses to her Instagram Story on March 7th, 2019 alongside the caption: "Cause sometimes you gotta send yourself flowers… #selflove." Not only did Lovato send herself flowers, but she also wrote an inspirational note to herself and this is the level of self-love we aspire to.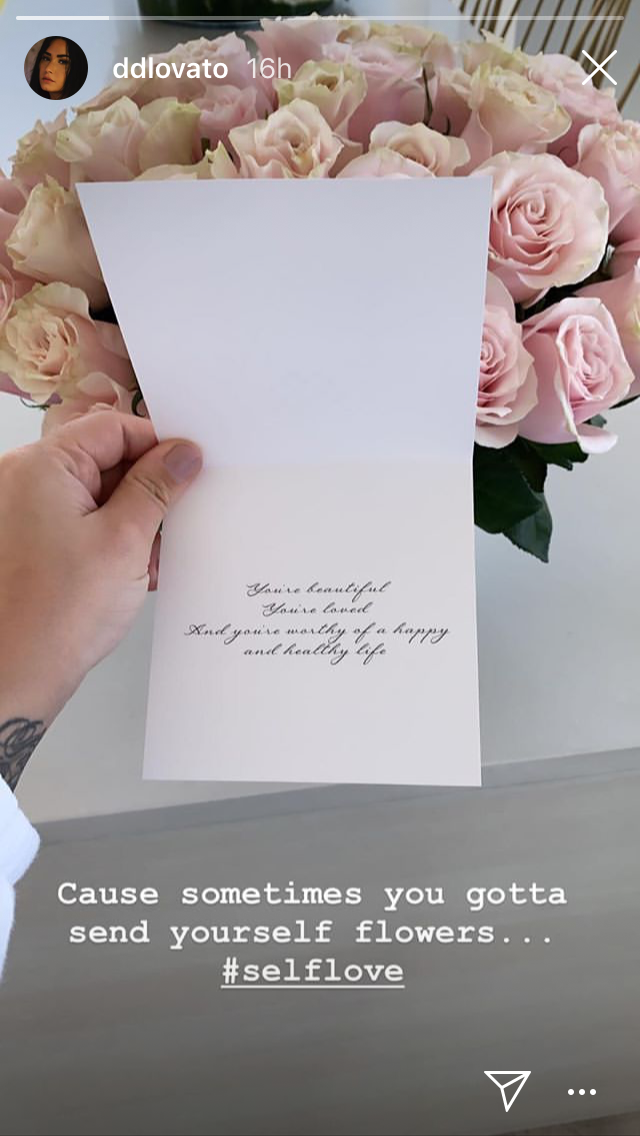 Lovato has been committed to her sobriety since she left rehab in November 2018, and according to E! News, she checked into another center last month for assistance with her "mental health issues and not because she relapsed." It was actually this second round of treatment that prompted the breakup with Levy, to whom she had been linked since November.
https://www.instagram.com/p/Bsn3Ue8B2jH
https://www.instagram.com/p/BurjlhZhm04
We wonder if Lovato's self-love bouquet has anything to do with the rose tattoo she recently got inked on her finger, which her tattoo artist Winter Stone told Us Weekly was meant to celebrate her sixth month of sobriety.
One thing is for sure: sending yourself flowers with a beautiful card is the ultimate self-love move, and we're taking notes.