Demi Lovato says her childhood bullies petitioned for her to kill herself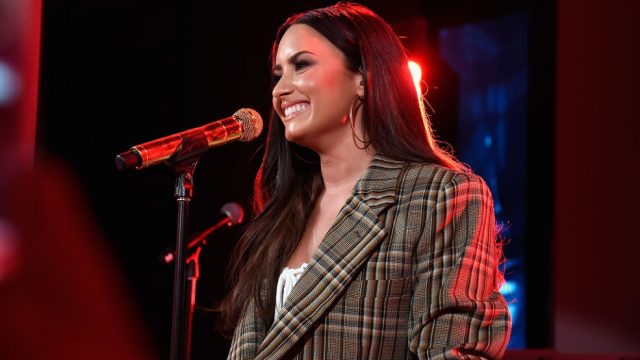 Bullying is wrong on all levels, but Demi Lovato's childhood bullies took things way too far. This part of her life was exposed due to her new YouTube documentary, Demi Lovato: Simply Complicated. While a lot of what the documentary shows isn't pretty — for example, the star delves into her substance abuse and parental abandonment issues — it's honest, and that's why we love it.
In the film, which clocks in at just under 80 minutes, the Sonny With A Chance star admits that her childhood bullies had a petition that went around school.
As upsetting as it is, the petition was created to help inspire her to kill herself.
https://www.youtube.com/watch?v=ZWTlL_w8cRA?start=1&feature=oembed
Looking back now, Lovato says that she would have given herself a bit of advice on how to handle the situation.
"If I could go back in time I would tell myself 'you will be accepted for who you are, and who you love, and the things that you've been through, people will still love you,'" she said. "Just continue to be honest and open."
Lovato also traced back her history with substance abuse and figured it may have had something to do with her father. The documentary looks back at one of her friendships with a girl named Marissa Callahan, who she often drank with.
"Growing up, I had been bullied in school. And I felt like an outsider, I felt like an outcast," Lovato said. "I became friends with a girl who was popular and one day I asked her, 'how do you have all these friends, and she said, 'well dude, party.'"
We think it's brave that Lovato opened up to her fans. The documentary shows that being a Disney Channel star comes with a lot of pressure. We're just so happy that Lovato is embracing her sobriety and moving forward.