Will they or won't they?! Demi Lovato responds to Joe Jonas' thoughts on "Camp Rock 3"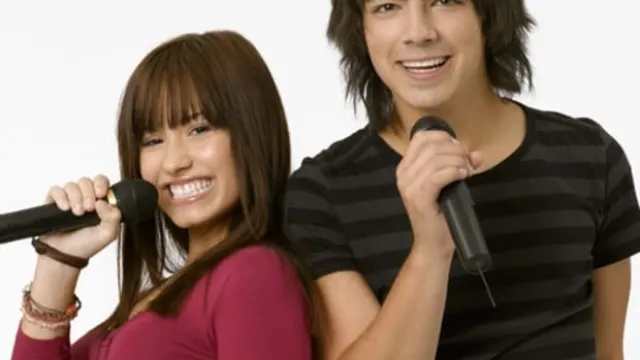 We are not fans to be trifled with when it comes to the DCOM classic Camp Rock and its sequel, Camp Rock 2: The Final Jam. The film may have been called The Final Jam, but the song and dance mini-saga may not be as final as we all thought. Seventeen reports that Demi Lovato responded to Joe Jonas' thoughts on Camp Rock 3 and we're flying high right now.
In early February, Joe Jonas posted a photo to his Instagram and gave us hope that a Camp Rock 3 might be on the horizon. The photo was a selfie with Joe and his former onscreen summer fling, Demi Lovato.
The caption was a simple, "CR3?" But that's all it took to send us fans spiraling.
Like, really spiraling. Honestly Joe, don't play with us!

We miss our 2008-2010 lives, too. Besides the braces and headgear part.
YOU'RE THE MISSING PIECE I NEED, THE SONG INSIDE OF ME!

About a month later, Jonas sat down with Marie Claire and explained what he saw for the next CR installment. The film would be an R-rated spinoff of the Disney films — a dark comedy revolving around the later, college years.
"If it made sense, sure. For all of us—Demi, Nick, it would be funny to do a spin on it...We've joked around about the idea a couple times," Jonas told Marie Claire.
Okay, we're on board. All we need is the rest of the cast to jump in and we've got ourselves a movie. Luckily, Demi Lovato confirmed with Entertainment Tonight that she is 100% in. Lovato spoke to ET on the orange carpet at Saturday's 2017 Kids' Choice Awards and said that Camp Rock 3 is happening — and it was totally her idea.
"Yes, and we're totally gonna do it. It'd be like American Pie meets Disney Channel." Lovato added, "Yes, we've really discussed this...it's gonna happen."
What a mashup, huh? Listen, we're still behind this. As Camp Rock fanatics, through and through, we believe in the franchise. And honestly, an R-rated Camp Rock makes sense. The OG fans have grown up, matured, and have probably seen a Fifty Shades of Grey movie by now.
We know it might be a while for this idea to come to fruition, but all of our fingers and toes are crossed.