Demi Lovato posted side-by-side pics to show the progress she's made in her eating disorder recovery process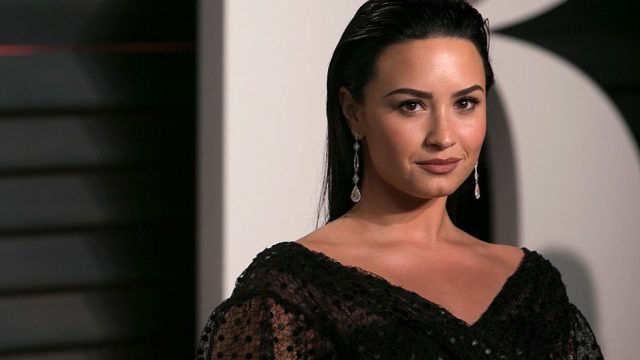 After the release of her much-anticipated YouTube documentary, Demi Lovato posted photos to illustrate her eating disorder, showing by comparison how far she's come with her recovery process. Her eating disorder was just one of the many issues that Lovato's powerful and honest film circled around — fans also got to hear more about her issues with drugs and alcohol.
Lovato has fought many battles in order to stay healthy, and even though she recently admitted that she relapsed in her eating disorder recovery, it doesn't mean she's given up. Fighting an eating disorder is a lifelong process, and we're just so proud that she's been open and honest about what it takes to succeed.
The comparison was created by fan @heartbyheartdemi. Lovato spotted it and decided to share it on her Instagram Stories.
Lovato put some text to the photo, adding "Recovery is possible."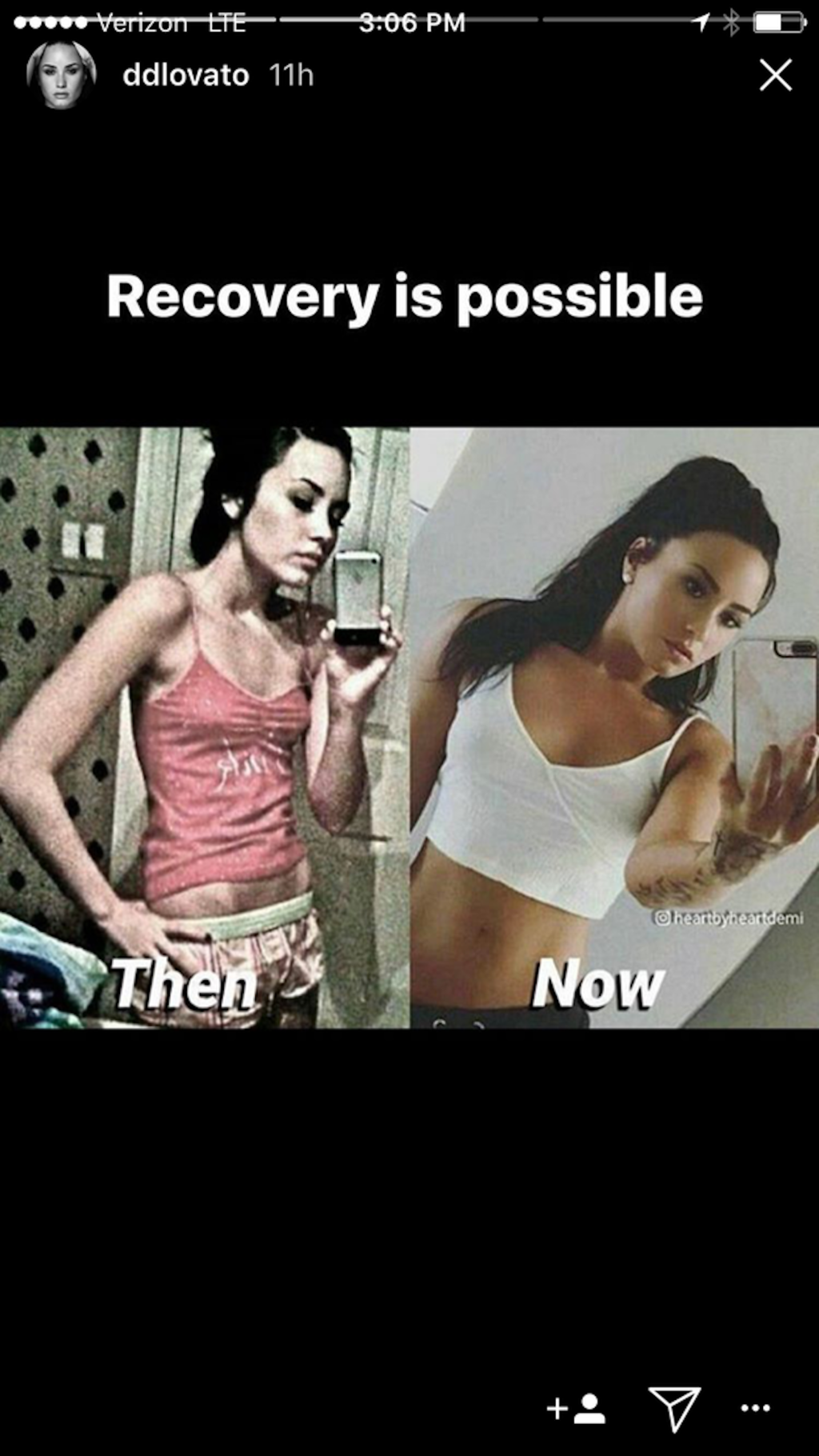 It's such a powerful image and message. Words can't describe how beautiful Lovato looks in her "Now" shot.
Back in November of 2016, Lovato got real about the recovery process in an interview with Glamour.
"I feel healthy, I feel happy," she said. "Back then I felt an emptiness inside of me, and I reached for so many things — a person, a substance, a behavior — to fill that void. And now there's not a void anymore. The void is filled by me taking care of myself."
Lovato is an inspiration to those who may be suffering. While it's a process that may last a lifetime, overcoming an eating disorder is something everyone is capable of.
If you are struggling with an eating disorder, you can call The National Eating Disorders Association Information and Referral Helpline at 1-800-931-2237 or The Substance Abuse and Mental Health Services Administration at 800-662-HELP (4357) for help.