There's an amazing reason why Demi Lovato and Nick Jonas cancelled two North Carolina shows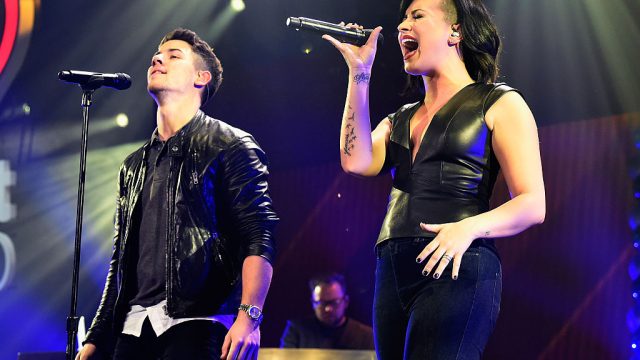 The LGBTQ community of North Carolina has been through a lot over the last month after Republican Governor Pat McCrory signed a law requiring that people only use bathrooms that align with their biological sex — which particularly targets the transgender community. The law also blocks anti-discrimination ordinances, which means individual towns can't even protect their residents. That's exactly why Demi Lovato and Nick Jonas took a stand by canceling their upcoming shows in North Carolina.
"After much thought and deliberation, we have decided to cancel our Honda Civic Tour: Future Now shows in Raleigh and Charlotte," Demi and Nick said in a statement, which they posted to Twitter on Monday using the hashtag #RepealHB2. "One of our goals for the tour has always been to create an atmosphere where every single attendee feels equal, included, and accepted for who they are."
Calling North Carolina's HB2 law "discriminatory" and "extremely disappointing," the pop stars added that it "takes away some of the LGBT community's most basic rights and protections."
The shows were to take place on June 30 and July 2; Ticketmaster currently says the shows are canceled and tickets are not for sale. "But we will not allow this to stop us from continuing to make progress for equality and acceptance," they continued in the statement. "We know the cancellation of these shows is disappointing to our fans, but we trust that you will stand united with us against this hateful law."
Some fans are standing with Demi and Nick (and are a bit relieved their own shows aren't canceled, TBH):
However, some North Carolina fans feel that it's unfair to deprive them of a concert that they already bought tickets for just because of the actions of their government:
Nick Jonas and Demi Lovato aren't the only entertainers who have canceled shows in protest of North Carolina's discriminatory laws. The blog LGBTQ Nation reports that Bruce Springsteen, Pearl Jam, Ani DiFranco, the off-Broadway show The Blue Man Group, and several others have all canceled dates in the state. We're happy that these two, who particularly appeal to a younger generation, are calling attention to such an important issue — even if its in a controversial way.