Demi Lovato and Lucy Hale Got Piercings Together—See Their Videos
The pals didn't even flinch.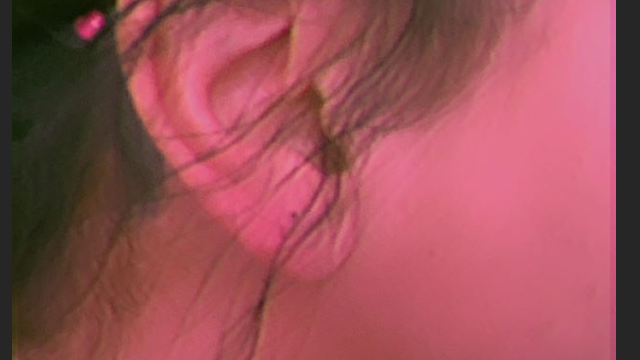 Friends who pierce together stay together. Demi Lovato and Lucy Hale got piercings as a pair last night, and we're loving the moral support these famous friends are offering each other. Although, from the videos of their respective piercings, it looks like no hand-holding is necessary—these pals are pros (with high pain tolerances).
Last night, September 21st, the Katy Keene star and "I Love Me" singer attended a private piercing session in Los Angeles. Both stars added earrings to their already impressive collections.
Hale takes the cake with five piercings per ear total, while Lovato is a newbie to the earring game, and added simply a double piercing on each earlobe.
The celebs were pierced by Daniel Ruiz, aka Mr. Prick. The designer behind Hale and Lovato's new bling, EF Collection, posted pictures of the duo on her Instagram writing, "About last night… private piercing sesh with the sweetest @ddlovato @lucyhale ? Pierced by @mrprickrichink ??? Xo, EF #efcollection #efcgirl#privatepiercingsesh"
Mr. Prick himself shared some behind-the-scenes videos of the duo to his Instagram, and Hale's reaction while getting pierced is hilarious. While Mr. Prick, er, pricks her ear, Hale cheers and says, "There's a needle in my ear…cool."
As for Lovato's piercing video, she makes some excited sound effects that roughly translate to "Eeee!" before exclaiming, "So cute!" and showing off each ear: a mini star in one and a crescent moon in the other, each above classic silver hoops.
We're seriously impressed by Lovato and Hale's chill demeanor while getting pierced. We can't say we'd have the same lax reaction. For their private piercing sesh, The Pretty Little Liars alum kept her outfit simple with a white tank top and jeans, while Lovato went full-on casual, wearing what looks like a matching pajama set.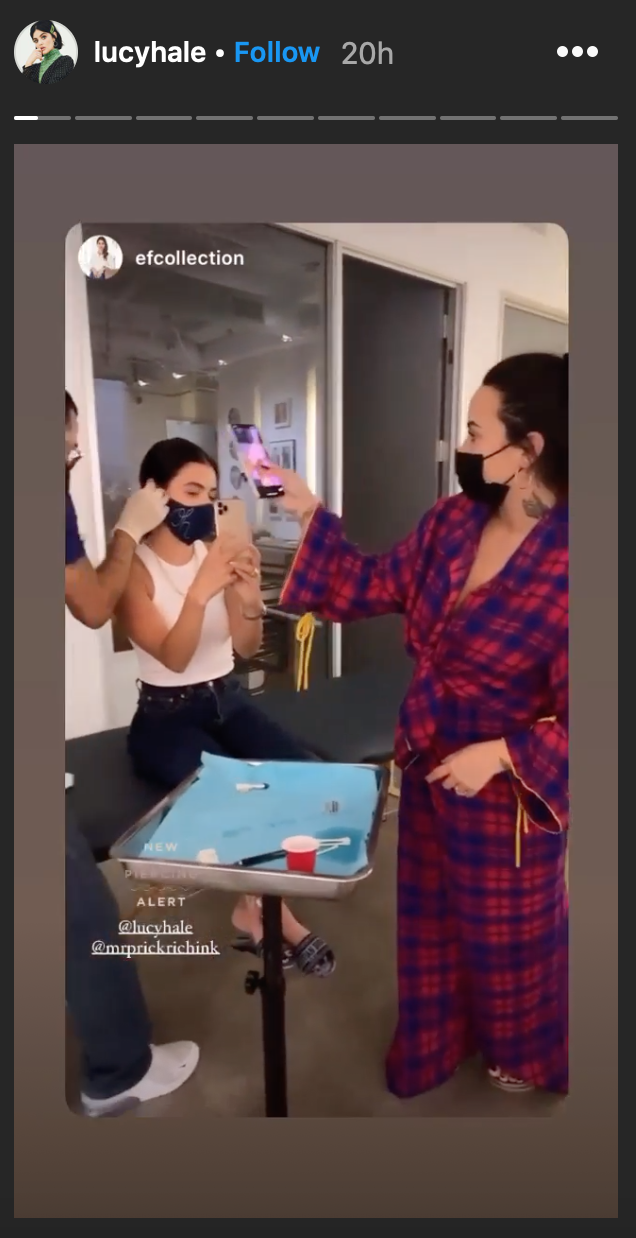 Honestly, we're loving the IDGAF energy Lovato is channeling here, and we want to know where we can buy these plaid PJs ourselves. Unfortunately, late last night, Lovato said she lost her new earring while sleeping, but luckily found it, and is crossing her fingers that it doesn't get infected.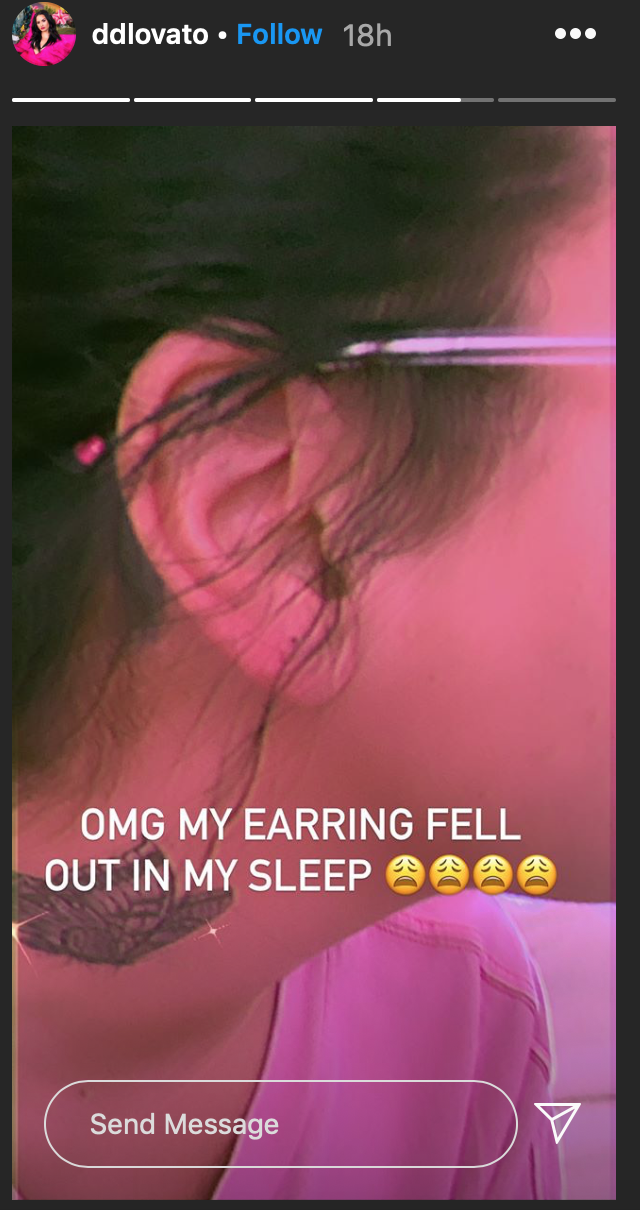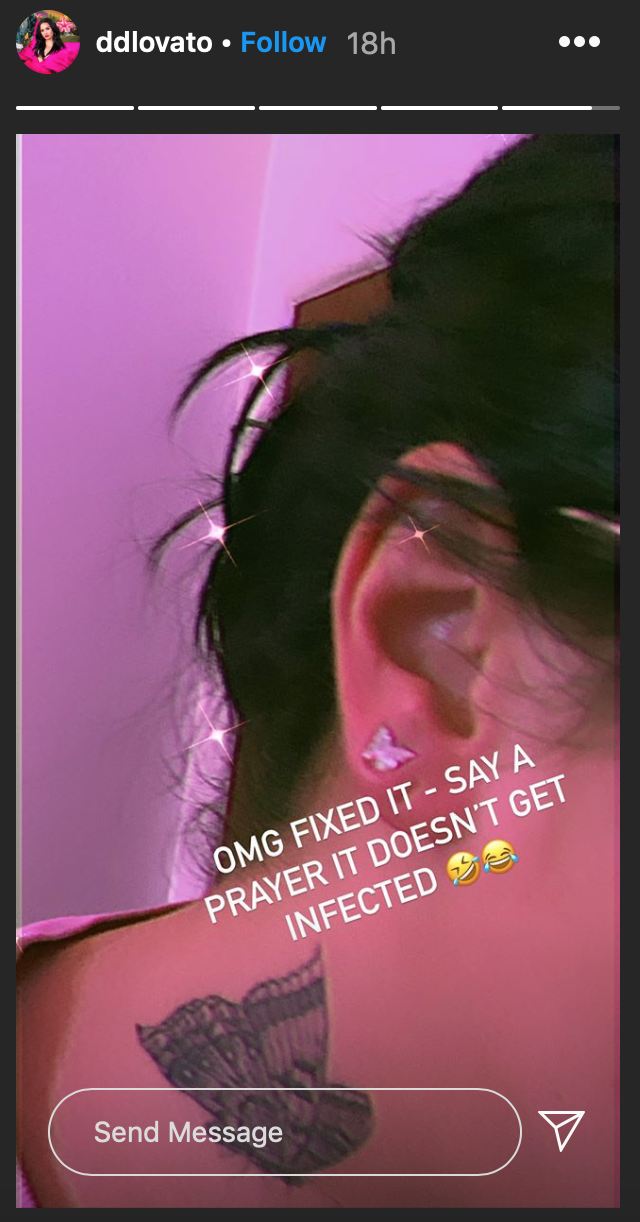 BRB, we're saying a prayer that Demi's ear stays uninfected and that she and Lucy continue hanging out (among other things). We're digging this adventurous friendship.