Whoa, did Demi Lovato and Joe Jonas really get stuck in an elevator for hours?
Demi Lovato and Joe Jonas should've taken the stairs! The former Camp Rock stars reportedly got stuck in an elevator together for numerous hours on Thursday — and they documented the whole thing.
Lovato and Jonas are now closer than exes really should be, thanks to the hours they spent enclosed in a Los Angeles elevator together on Thursday afternoon. According to Jonas's Snapchat, the two friends, who are playing together on tour, were trapped in the small shaft for four hours.
"Been stuck in here for 4 hours," Jonas says in his Snapchat video.
In the video, you can see that the 27-year-old singer's DNCE bandmates, JinJoo Lee and Cole Whittle, were also in the elevator. While there is no proof of whether or not Lovato and Jonas were in fact trapped in the elevator or if the Snapchat was a joke, they were definitely in an elevator at some point on Thursday. We're hoping they weren't actually stuck, because that would be terrifying.
If they were trapped, however, they handled it really well. In fact, Jonas looked calm and collected as he moved the camera around the small space. The Camp Rock co-stars were eventually able to leave the elevator and performed an exclusive concert together at L.A. Live for Marriott Rewards members later that day.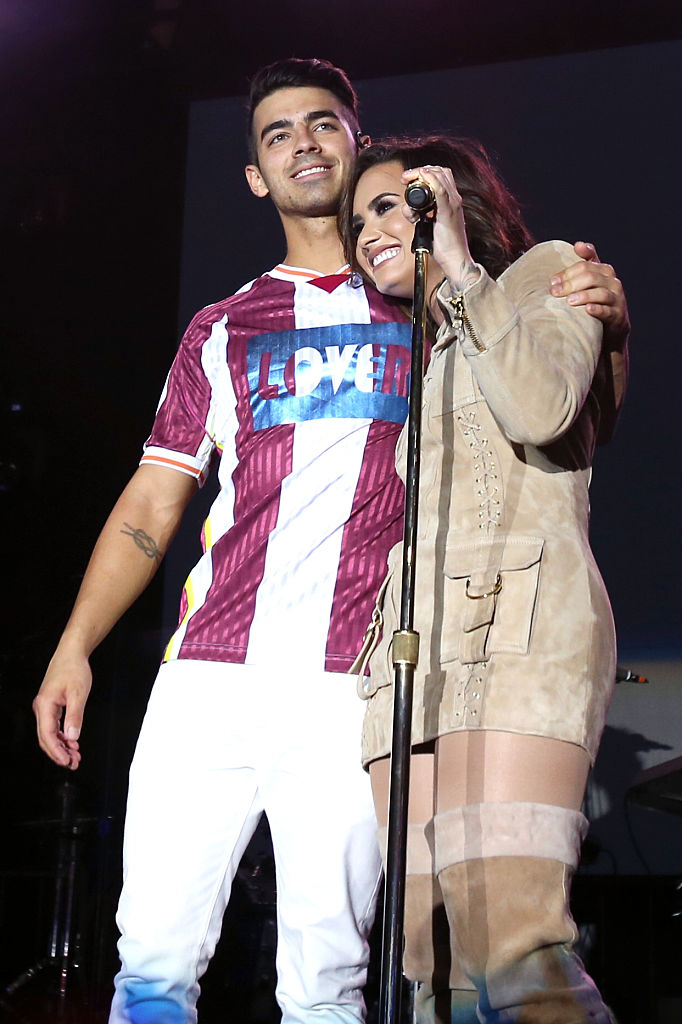 Thank goodness the music didn't suffer!