Demi Lovato is getting a much-deserved award for her LGBT activism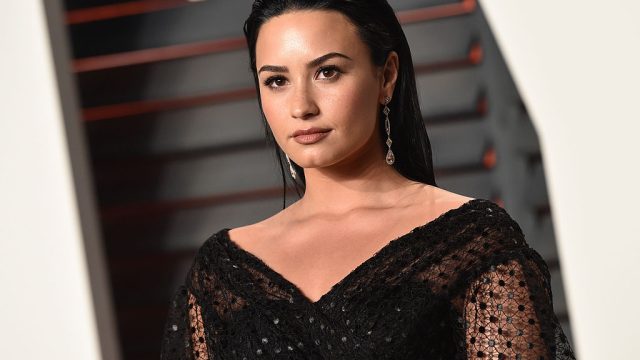 Demi Lovato is not just an amazing singer, but also an amazing activist. In 2013, she was the GLAAD ambassador for Spirit Day, which was part of their anti-bullying campaign. This year, she's getting another honor: the Vanguard Award, specifically for her work helping LGBT youth.
The award focuses on people in media who promote inclusiveness and strive for representation, and we can't think of anyone who fits that description more than Demi. She's always been vocal about supporting LGBT rights, and her songs are all about being confident in your own skin.
The singer is always fighting for those who need a voice, and spreading a message of love, whether that be on stage, on screen, or on her social media platforms.
GLAAD resident and CEO Sarah Kate Ellis confirmed, "Demi Lovato has consistently used her platform as a successful artist to send messages of acceptance and support to LGBT people everywhere."
The 23-year-old will follow in the footsteps of other Vanguard Award holders, like Jennifer Lopez, Janet Jackson, and Kerry Washington. Congratulations Demi!