Demi Lovato's family has officially released a statement after her reported drug overdose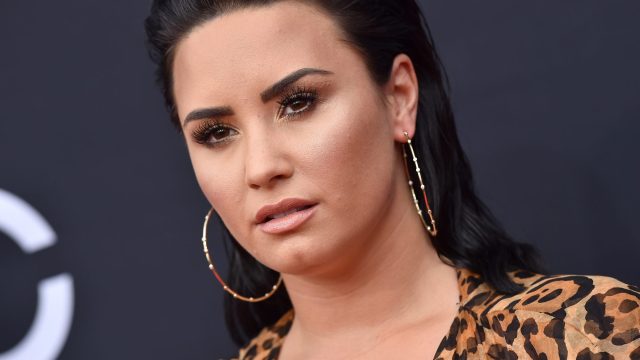 Update—July 24th, 2018, 2:15 p.m. PST: New reports indicate that Lovato's condition is currently stable. Reports regarding which drug led to her overdose are still conflicting; a source tells People.com that it was not a heroin overdose, while TMZ's initial story still reports heroin as the drug that led to her hospitalization.
In heartbreaking news, singer Demi Lovato was rushed to the hospital on July 24th after a reported heroin overdose. The "Sorry Not Sorry" singer has been open about her struggles with substance abuse and sobriety since she first entered rehab in 2011, and had been sober for six years. TMZ first reported the news, stating that Lovato was taken to the hospital from her Los Angeles home before noon, and that law enforcement officials confirmed they administered Narcan — "an emergency treatment for narcotic overdose" — on the scene.
Many fans speculated Lovato had relapsed after she released the song "Sober" in June of this year, specifically because of the lines, "Mama, I'm so sorry I'm not sober anymore / And daddy please forgive me for the drinks spilled on the floor / And I'm sorry for the fans I lost who watched me fall again / I wanna be a role model, but I'm only human."
Lovato's family has since released a formal statement through her rep, which says the singer is stable and asking for privacy at this time.
Despite the admission in "Sober," Lovato appeared to be in a good place (though we can never fully know what's going on behind the scenes). She performed at the 2018 Billboard Music Awards with Christina Aguilera to stellar reception, and tweeted back in January that she was "done with dieting," instead choosing to love and accept her body.
We're sending Lovato so much love and support right now.